On The Beat with Jake Slichter of Semisonic: Talks Album Reissue and Gear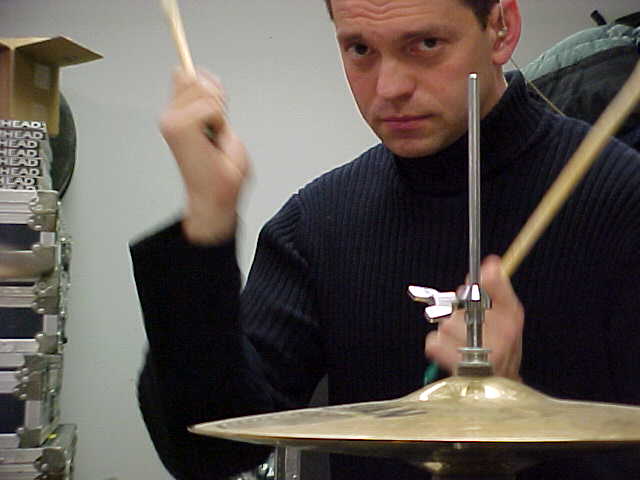 Hello MD! The three members of my band, Semisonic, now live in different cities. Our guitarist and singer/songwriter Dan Wilson lives in LA, where he's enjoyed Grammy-winning success as a songwriter and producer. Bass player John Munson still lives in Minneapolis, where he performs with his punk-rock jazz trio, the New Standards, as well as dreamy popsters, the Twilight Hours. And I live in Brooklyn, where I wrote my memoir about drumming and show biz, So You Wanna Be a Rock and Roll Star, and now drum, write, and teach creative writing at Sarah Lawrence College. I've also written for the New York Times and have been a commentator for NPR's Morning Edition.
After years of lying low, Semisonic has been busy of late. We've played a series of shows in Minneapolis, our hometown, and I'm hopeful that in the next eighteen months we'll perform in other states and time zones. We've been recording new music, which we hope will see a 2019 release.
Meanwhile, on October 19, Universal Music is releasing a special twentieth-anniversary deluxe edition of our second album, Feeling Strangely Fine, for which I wrote some liner notes. The album is currently available for pre-order via PledgeMusic and includes unique premiums including lessons with bassist John Munson as well as myself. (For more information, see our Pledgemusic Page.) Advertisement
As our activity has resumed, I've started taking drum lessons from master teacher Bruce Becker. (His student roster includes a long list of luminaries, including David Garibaldi of Tower of Power and Tris Imboden of Chicago.) His deep insights into technique and musicality have been an absolute game-changer for me.
I've also made some changes to my gear. For our new recordings I'm playing a late '60s Ludwig kit: 13″ rack tom, 16″ floor tom, and 22″ kick. Discerning listeners might even hear the Black Oyster finish. The snare drums include the same Keplinger snare I used on "Closing Time." It's a beast to lift, and I sometimes refer to it as the Herniator. I'm also using a new Ludwig Black Beauty, that's bright and fat, as well as a '20s Ludwig tube lug, which never ceases to amaze our ears.
And with extensive help from Tony Costello of cymbalsonly.com, I got a new set of Istanbul Agop Traditional series cymbals: 19″ crash, 20″ crash, 22″ ride, and 15″ hi-hats. These cymbals have a luscious, dark shimmer, and the attacks cut nicely. I find them really expressive and fun to play. Advertisement
From time to time, I post thoughts about drumming on my blog, Portable Philosophy, and am always grateful for readers. Thank you! LRLLRLRR!
Watch the music video by Semisonic performing "Closing Time" here: 
For more on Jake and the band, visit https://semisonic.com.