On The Beat with Lou Vecchio of New Politics: Talks Upcoming Tour and Gear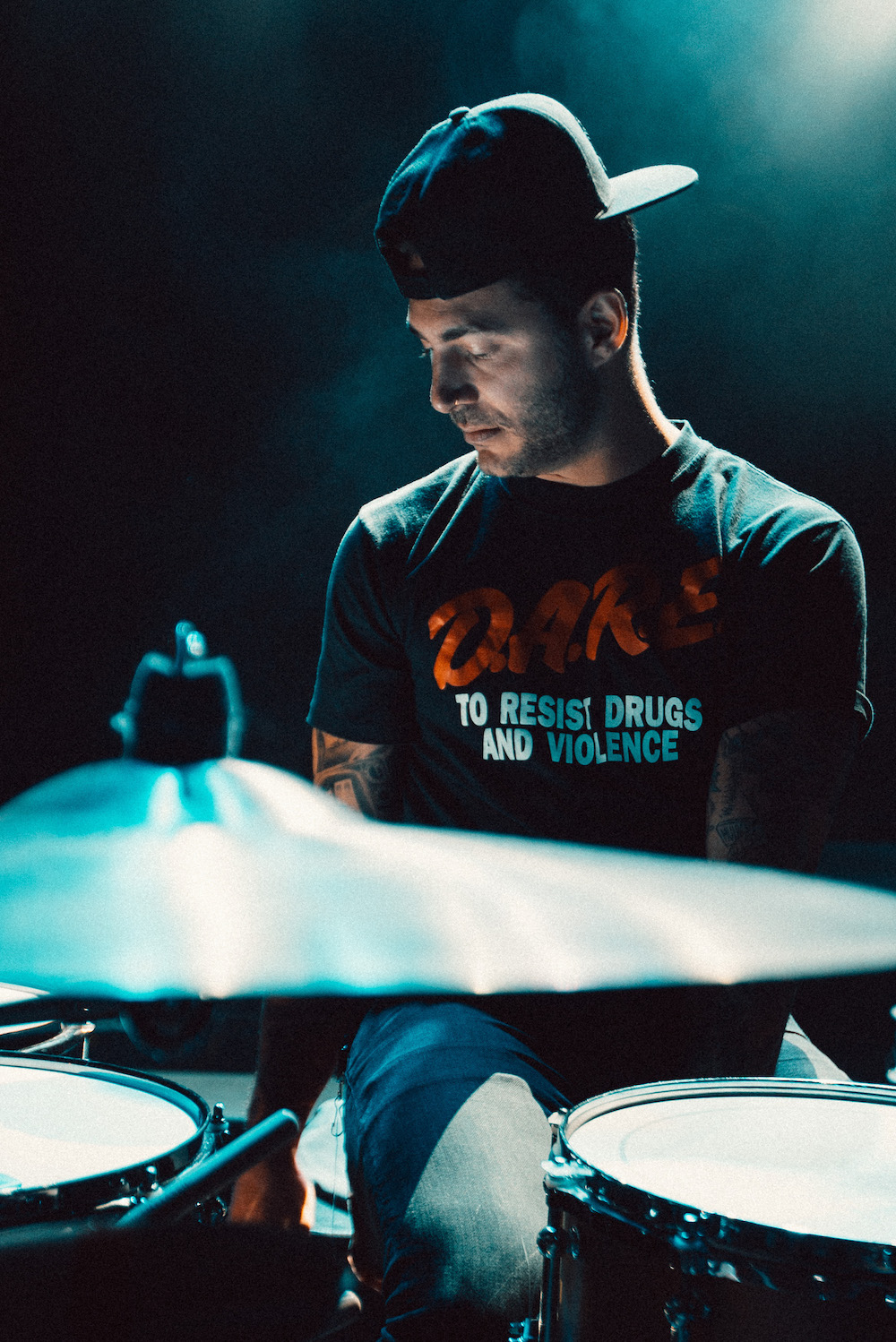 What's up MD friends! It's always an honor to be a part of the Modern Drummer family, thank you all for that!
For those of you who have no idea who I am, my name is Lou Vecchio and I play drums for the alt-rock band, New Politics. It's amazing to say that we are four records deep with a fifth on the way. We also received our first gold record this year for our single "Harlem." This was a major accomplishment for all of us and we couldn't be happier.
With another record comes another tour, and we are heading out on a small headline run in November. We're excited to get back to the basics with this tour and give our fans an intimate show. Working in the music business for the better part of fifteen years, I've realized how this career path is a lot less music and a lot more business. The moments I get to play on stage are the reasons why I do what I do. It's not always easy to ride the ebbs and flows of working in this industry, but the constant is how much I love my craft. Playing on stage and seeing the faces of fans in the crowd keep our dreams alive and motivates me to play to the best of my ability.
We are currently on the Angry Orchard Rock the Roots festival tour for the summer supporting Sublime with Rome, Lupe Fiasco, and the Wailers. The shows have been great so far. It's a pretty eclectic blend of music genres but it works somehow. Advertisement
I think it's safe to say that no matter what level you are at in your career, those tiny, sweaty, and ultra loud music venues never get old. The dates for the tour are listed on our webpage and I'm very much looking forward to seeing you.
I made some changes to my kit and gear list since my last "OTB" entry. I'm currently playing Masters of Maple drums and genuinely loving them. The kit that I learned to play on was an '80s Tama Superstar. It was huge and I loved it! Since then I'd been chasing that sound and feel and never really could capture it until I found my Masters kit. Definitely worth checking them out if you haven't already.
Here's my current go-to gear:
Masters of Maple Drums
6.5×14 Masters bell brass snare
6.5×14 Limited M snare drum
10×13 maple/mahogany rack tom
16×18 maple/bubinga floor tom
14×16 maple/mahogany floor tom
16×24 maple/rosewood kick Advertisement
Zildjian Cymbals
23″ A Zildjian Sweet ride
19″ A Custom brilliant crash
20″ A Custom crash
15″ K Zildjian Light hi-hats
Vic Firth Extreme 5B sticks, Evans Ec2 Clear and Gen 1 Coated drumheads, Roland electronics
Thanks for you all your time and I hope to see you all out on the road!
Watch New Politics' "Harlem" (Live from Live Nation Labs) here: 
For tour dates and more, visit https://www.newpolitics.dk.