On The Beat with Garry Peterson of the Guess Who: Talks New Album and Gear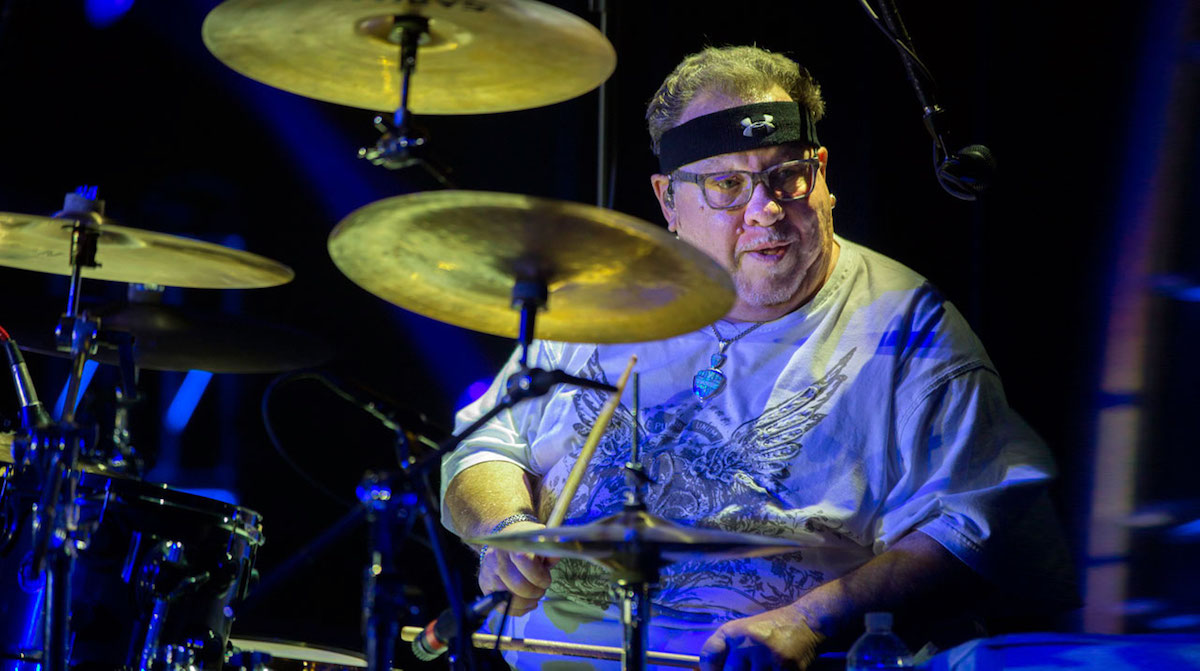 Hello, MD! Thank you for letting me say a few words about recording our new album, The Future Is What It Used To Be. It'll be released on September 14, 2018. For me it was a musically cathartic experience. I never thought that at the age of seventy-two I would get the chance to record a new album with the same analog gear we used on all our "older" hit records! Thank you to John McBride from Black Bird studios in Nashville for a great sound, and Paul Simmons for his drum tech help.
We used a Camco maple drumkit from the late '60s that was made in Oak Lawn, Illinois: 14×22 kick, 9×13 and 10×14 rack toms, and 16×16 floor tom. I used an Aquarian Superkick 3-batter head on the kick with Ambassador Coated-Clear reso on the toms. I recorded with tea towels on the toms, just covering about a fifth of the head. It's a great sound trick (used by Ringo) suggested by studio owner John McBride.
We had a bunch of snares from my collection, but we used my Ludwig nickel-over-brass 1963 Super Sensitive on most tracks. The drumheads on it were the originals. This is significant because the last time this snare was used was on the recordings of our hits "These Eyes," "Laughing," "Undun," and "No Time." The cymbals I used were Sabian: 22″ HH rock ride, 16″ HHX crash, 17″ and 18″ Legacy crashes, 19″ Vault Artisan crash, and my 14″ hi-hats from the 1980s (model unknown).
Thank you to all our fans and to all the incredible drummers who have been featured in this magazine. Thank you for all the inspiration that l have personally received from your drumming in my lifetime!
Hear and watch the new line-up on the single "Playin' On The Radio" here: 
Watch a classic video of "American Woman" here: 
For more, visit http://www.theguesswho.com.