On The Beat with Sean Dowell of Borealis: Shares Drumming Philosophy and Band Mentality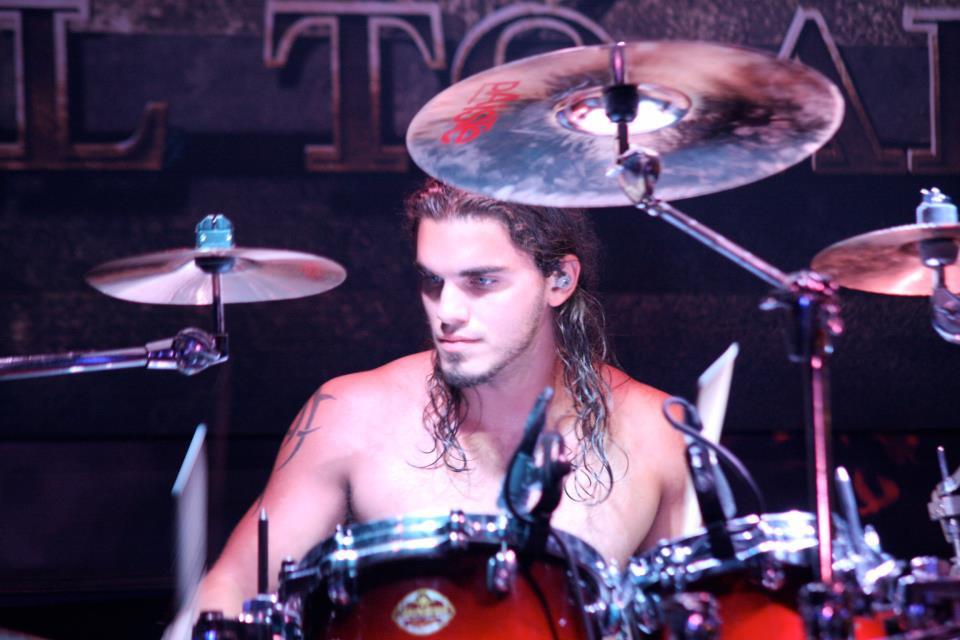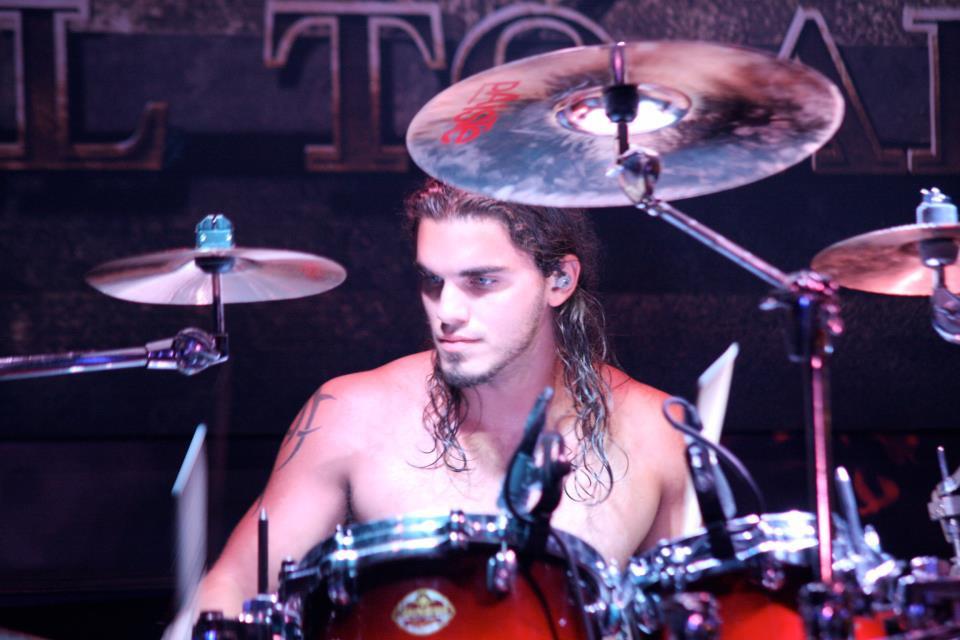 Hey everyone at Modern Drummer! I'm the drummer of a melodic metal band from Canada called Borealis. Our latest album The Offering was released March 2018 worldwide and we're excited for everyone to hear it. I think it's some of the strongest material we've ever written.
Borealis has officially been around since 2005. I was one of the founding members and in high school my parents provided the basement we jammed in. I was the only kid in school with two bass drums so that's basically how I got the gig (laughs). I had no business playing with these guys back then. I had only just started drums a few years prior and was terrible, but they put up with me and allowed me to try and get better.
At that time we were trying to imitate our favorite bands such as Nigtwish, Sonata Arctica, and Edguy. We played "Vain Glory Opera" for our high school talent show. Eventually we had enough material to record our first ever album, World Of Silence (2008). It was the creation of our teenage selves more or less trying to figure out our sound since we all had different influences when it came to our styles. I still don't think I'm worthy enough of a player to be amongst these guys or to play alongside the bands we've toured with, but that's what keeps me trying to improve and push my boundaries each album. Advertisement
For any Game Of Thrones fans out there, some may recognize a scene from it that speaks perfectly to my drumming philosophy for Borealis. In the first season King Robert is talking to Cersei as they bicker about the possible invasion of the savage Dothraki army. Cersei makes a point that the seven realms have several armies and King Robert poses her the question, "Which number is bigger, five or one?" Cersei rolls her eyes and says "five." Robert responds by holding up is hand showing five separate fingers, "five," then holds up a big clenched fist, "one."
That scene perfectly sums up how I feel about drumming and songwriting in general. Our mentality is that we want to sound like one crushing force instead of five individuals. Often I'll hear bands that have incredibly talented musicians but don't seem to be playing together. They are more or less competing with each other to be heard. When I write drums for Borealis I focus on not only being the backbone but also try to accent what others are playing. I concentrate on everything the rhythm section is playing and try to place my hits in ways that accent the riffs and patterns to add maximum impact. I call it making the fist.
We have toured with the mighty Saxon, Evergrey, played ProgPower USA, ProgPower Europe, PPM Fest, and opened for many of our idols. It's tough sometimes to balance work and family life with music but there is nothing I like better than to come home from work to produce music with the friends I've grown up with and see how far we can take it. Advertisement
My go-to gear is a Tama Starclassic Maple kit (two 22″ kicks, 10″ and 12″ rack toms, and 16″ and 18″ floor toms), an 8×14 Ludwig Black Magic snare, and a combination of Paiste and Sabian cymbals. I use the Tama Speed Cobra pedals but have been considering going back to the Pearl Demon Drives. I loved the Demon Drive pedals so much but was swayed by the longboard size of the Speed Cobras. I'm trying to strengthen the heel-to-toe technique and I thought it might be easier with longer pedals. It is, but I miss the smoothness of the Demon Drives. Let that be a lesson to anyone looking to buy new gear hoping it will replace practicing.
If I had to pick one piece from my entire kit to keep forever it would be my Paiste 22″ dry ride. At almost every show I perform, drummers come up to me and ask about that ride cymbal because it cuts through the dense live mix more than they've ever heard. I dread the day that cymbal breaks because it's hard to find in Canada.
For years we've focused on our music and have meticulously crafted the strongest and tightest songs possible. Fall From Grace (2011), Purgatory (2015), World Of Silence MMKVII (2017), and now The Offering (2018) are strong representations of that progress. I look forward to what the future holds for Borealis and myself. Advertisement
Thanks everyone for reading and I hope metal fans out there take a listen to our music and enjoy it! Check it out here:
Sign Of No Return (The Offering 2018): 
My Peace (Purgatory 2015): 
 Where We Started (Fall From Grace 2011): 
For more on the band, visit https://www.facebook.com/borealisband.