On The Beat with Austin Curcuruto of the Oak Ridge Boys: Talks Challenges, Recording Styles, and Gear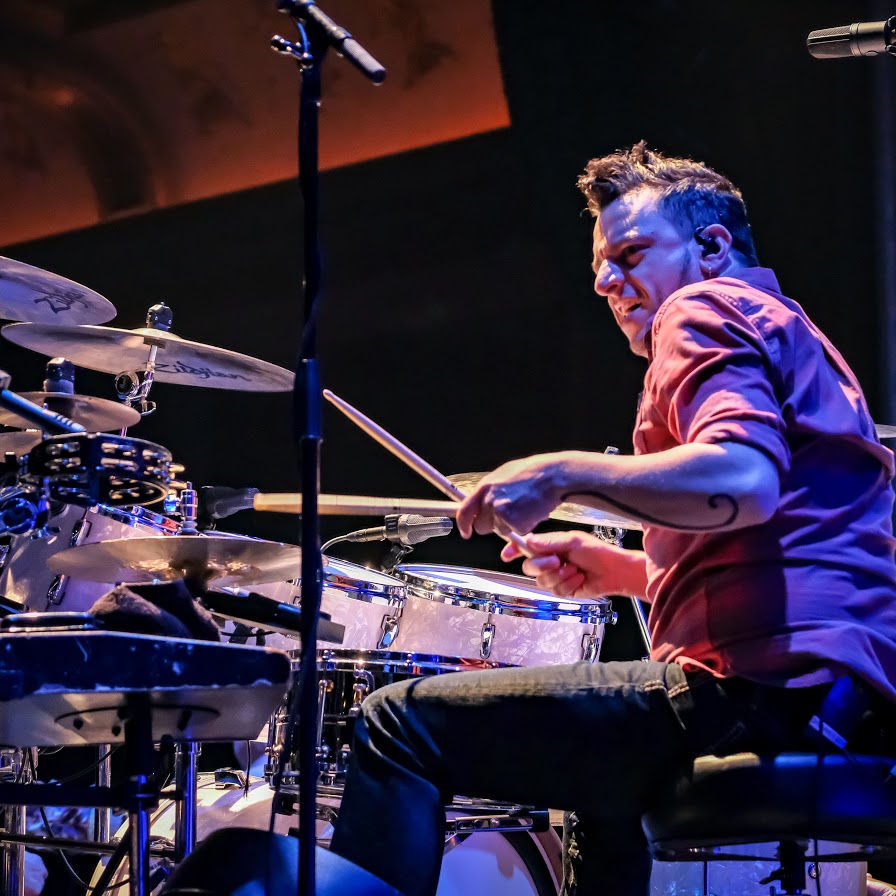 Hello, fellow MD readers! My name is Austin Curcuruto and I'm currently on tour with the legendary Oak Ridge Boys. With more than 150 dates per year—not including Opry spots—the Oak Ridge Boys remain one of the busiest acts in show business today. This also includes an extensive thirty-three-city Christmas tour that alternates each year between the East and West Coasts.
I landed this gig in June 2017 when friend and fellow drummer, David Northrup, left for Boz Scaggs. It has been a non-stop whirlwind ever since and I couldn't be more thankful for this incredible opportunity that has been bestowed upon me.
While I've played and toured professionally since 2005 out of Nashville, this is the most musically demanding gig I've ever had because of the sheer amount of material involved. The setlist changes every night and often requires me to study old charts for reference or even listen to their older albums. Advertisement
We all know them for the song "Elvira," but they have actually had countless hits throughout the last several decades; many of these hits were released before I was born in 1984. The styles of music represent their longstanding success as they run the gamut of recording styles, song form, and tempo. I love this aspect because it keeps me from getting stale and always gives me something to work on, whether it's laying back in a verse, pushing up on top for a chorus, or even complete dynamic control when playing a ballad at 55 BPMs. It's always a challenge, which helps me continue to grow as a musician.
On tour this year, I have been playing the Music City Customs by Pearl Drums. I have a set of the Masters Maple Reserve in matte white marine pearl finish and I couldn't be happier. They really do look amazing under the lights and they sound perfect night after night. With Evans G2 Coated on top and G1 Clears on bottom, rarely does a night go by that I don't receive a compliment on them. With a lot of big and melodic fills in the setlist, I have musically justified three-up and two-down in my setup— 7×10, 8×12, 9×13, 16×16 and 16×18 give me the spread I need to cover all bases.
My go-to snare drum is the classic late '90s Steve Ferrone Signature Edition by Pearl. I have die cast hoops on it and it absolutely rocks. Whether I'm playing a second-line groove, brushwork, or just a slamming back beat, it gives all the right responses to sit perfectly within the mix. Advertisement
In closing, I would like to thank Billy Amendola and everyone at the magazine for giving me this awesome opportunity to share my happenings with their readers. I vividly remember my very first copy of Modern Drummer and the magical drum world and community it exposed me to. It was a big deal for a pre-Internet era small-town boy. I'd also like to thank John Farquharson from Pearl, Steve Lobmeier from Evans and Promark, and Sarah Hagan from Zildjian. There is no way I could do it without you all.
Please check out the new album, 17th Avenue Revival, everywhere music is sold! I hope to see you all on tour this year!
For more on Austin and the Oak Ridge Boys, please visit www.austincurcuruto.com and www.oakridgeboys.com.