On The Beat with David Uosikkinen of the Hooters: Getting Your Mojo Working Again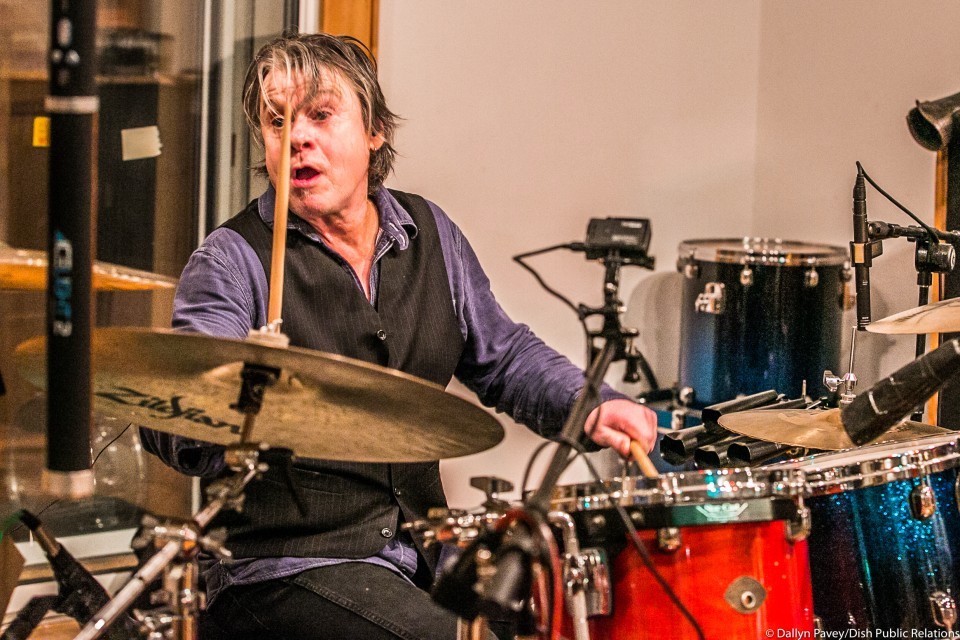 Hi everyone! Confidence for a drummer is essential. Watching Philadelphia Eagles quarterback Nick Foles play in the Super Bowl taught me a lesson as it brought me back to my personal struggle—playing on tour with the Hooters last summer.
Foles is the MVP of the 2018 Super Bowl but a year ago he was thinking of retiring. As backup quarterback to Carson Wentz, he was pressed into duty after the starter went down on a knee injury. Foles is a man of faith but he wasn't exactly playing lights-out when he came into the game. Anyone could see that he looked like a deer in the headlights on the field. His coaches recognized it and were working on getting his mojo going. They designed plays he liked to run and it bolstered his state of mind. You could see that he looked like he believed in himself again. Something changed in him. His challenge made me think about the struggle I had touring last summer.
So, here's where I tie in my own personal experience with Nick Foles'. On last year's tour (I've been the Hooters' drummer since 1980), it was decided to use a click on just about all the songs in the show. I'm comfortable with a click in the studio, and I was game, but I wasn't sure how it would go live on stage. Advertisement
We play clubs of 500 to festivals of 10,000 enthusiastic music fans. I wasn't feeling it with the click. So much so, that I thought I was either going to quit or even lose my gig. I was having trouble settling in, and I'm usually solid and locked in. I was playing tentatively; I had no swing or pop. If you're not swinging, it's the worst, and you know it. I wasn't playing like me.
If ever I felt like I was in fight or flight mode, it was then. I had to dig deep and find a new mental place. When the adrenalin started pumping in my body thirty minutes before the show, I had to find ways to relax myself. It was mental! I had work at the mindfulness—it's during those tough times when you feel like you're not meeting expectations that you have to look within.
Find a trusted musical friend as well. I called my good pal and drummer Mickey Curry (Hall & Oates, Bryan Adams) and he helped me. It took nearly the entire tour until I felt comfortable, but eventually I got my mojo back. Advertisement
Swagger is important to a drummer. It was the single most challenging hurdle I have ever had to overcome. So, thanks to Nick Foles of the world champion Philadelphia Eagles for showing me, and millions of others, that music is mental too.
Writing this wasn't easy. Who likes to admit they were stinking the place up? But if there's a drummer/musician out there who might be inspired by my story, I'm happy to share it.
I'm currently working on shows with Billy Burnette, In The Pocket, Smash Palace, and the Hooters tour begins in June 2018.
Watch The Hooters' flashback video hit "And We Danced" here
For tour dates and more, visit www.hootersmusic.com.
For more on David, visit David Uosikkinen's In The Pocket songsinthepocket.org/.
Photo by Dallyn Pavey