On The Beat with Chris Gaylor of the All American Rejects: Shares EP and Film Sweat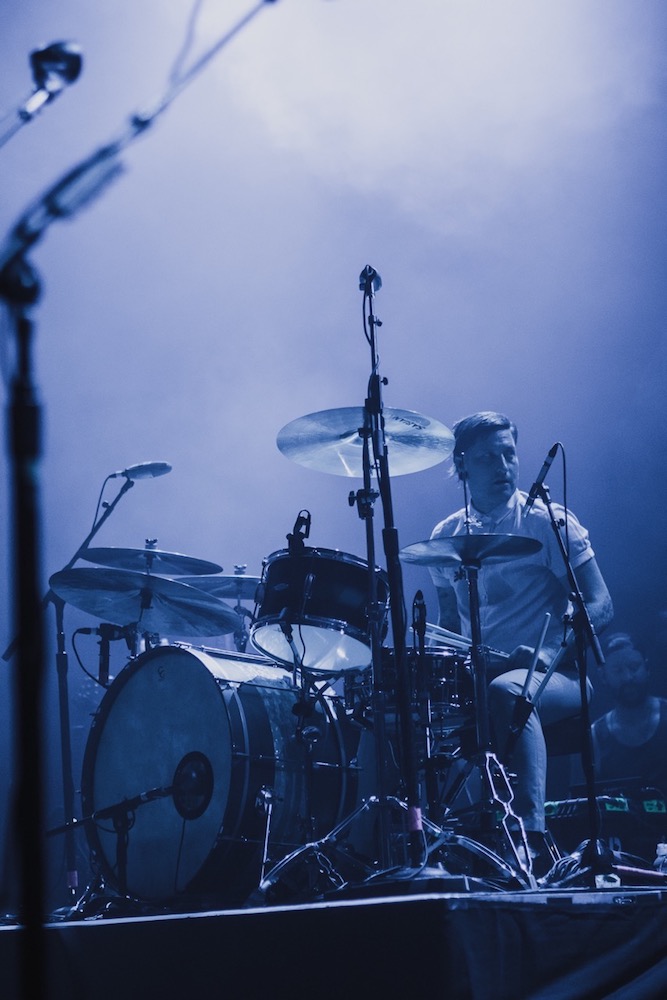 Hello everyone! First off, I would like to introduce myself. My name is Chris Gaylor and I play drums/percussion for the All American Rejects. I've been lucky enough to claim that title for about sixteen years now. I am so incredibly lucky to do what I do for this amount of time.
The Rejects recently released a two song EP titled Sweat, accompanied by a short film. I would love if you all would give it a listen and watch the film. Shortly following the releases we toured the majority of the summer with a great band by the name of Dashboard Confessional. It was a pleasure and privilege to tour with such talented and kind humans (hey guys!).
I look forward to playing, creating, and recording more music in the future with my bandmates, who also happen to be some of my best pals. I'd also like to thank Modern Drummer for showing interest in me, and thanks to Q drums, C&C drums, DW drums, Sabian cymbals, Remo drumheads, Index percussion, Reflexx percussion, and Dave Elitch (my great and talented drum teacher). Thanks to my bandmates and crew as well. Advertisement
Look out world here I come, and my momma is proud of me! Talk at y'all soon.
Watch the video for the film Sweat here:
Listen to the EP Sweat here: http://smarturl.it/SweatAAR
In this Article