On The Beat with NYC Drummer Warren Benbow: Once a Drummer, Always a Drummer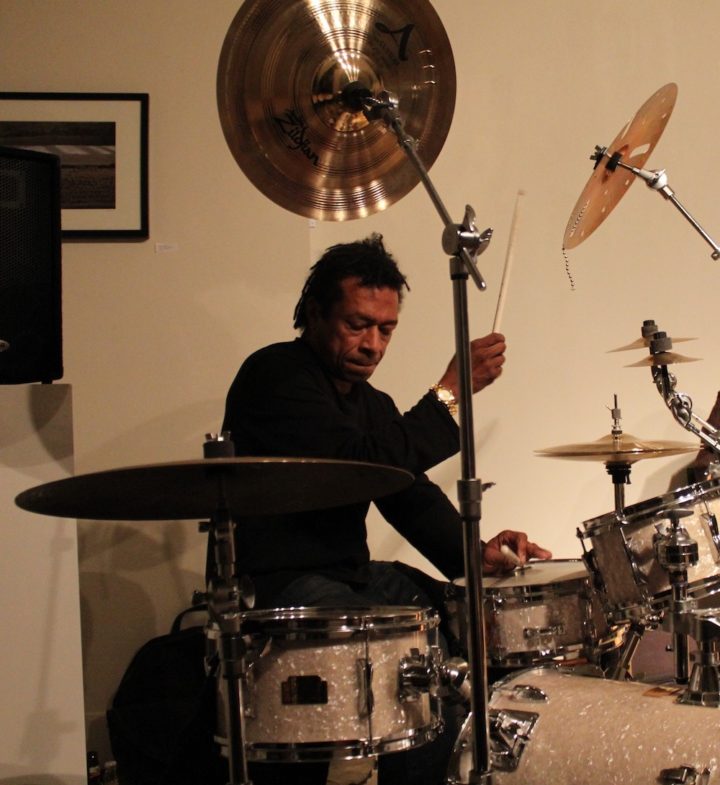 Hello MD fans! Warren Benbow coming at you courtesy of this "On The Beat!" Like most drummers, I started out early and by the time I was sixteen I was playing my first professional gigs. It seemed to me that I was born a drummer.
I've been fortunate to have performed or recorded with artists such as Whitney Houston, Nina Simone, LL Cool J, Betty Carter, Nancy William's Teruo Nakamura and Super Friends, Mary J. Blige, Brian McKnight, James "Blood" Ulmer's Odyssey Band, and many others.
I went to the High School of Performing Arts (FAME) and the Mannes College of Music here in NYC. At the same time I also attended the Jazzmobile, here in NY as well, where the music instructors were members of Dizzy Gillespie's big band. Meeting these people is how I began to get jazz gigs and work in New York.
While in high school I had a band with my classmates and we were playing the music of the Rascals and Vanilla Fudge. We were loud. At the same time I was playing jazz with singer Betty Carter that was much softer music, with light sticks and brushes. At first it was not easy to make the transition between playing loud with my band or soft to please the jazz vocalist, but eventually I found a way.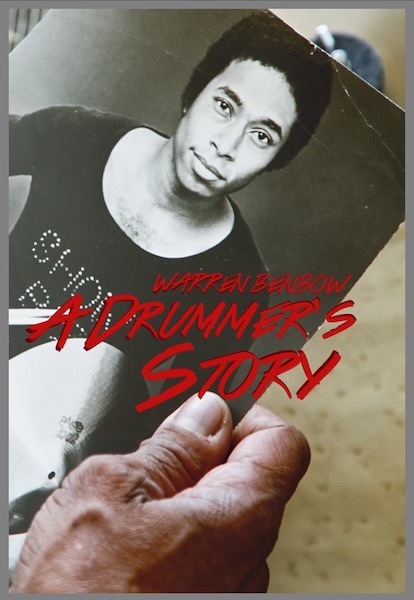 I work in recording studios here in town, but I enjoy performing live around the world even more, though at times it can be quite hectic. In fact, I just got back from doing a couple of club dates in Europe with James "Blood" Ulmer. One show was in Vienna, and one in Munich. I flew to Vienna, arrived at the hotel in the morning, had an evening sound check and performance, and then did the same deal the day after in Munich. Performances were great, but not much time to sleep. The life of a musician…ha!
I started out as a kid drummer, and although I'm not that kid drummer anymore, every time I get behind the kit I still feel like I am. I enjoy performing and I plan to keep on performing. Once a drummer, always a drummer!
I recently wrote A Drummer's Story, a book about my drumming life in the changing music scene in the '70s and '80s.
Big thank you Zildjian cymbals, Vic Firth drumsticks for the support, and Billy Amendola and Modern Drummer for this opportunity to tell a bit of my drumming life's story.
For more info on A Drummer's Story, visit https://store.bookbaby.com/book/A-Drummers-Story1
Watch and hear a short video/interview of Warren here: 
https://www.youtube.com/watch?v=UMU8nwdMR3s&feature=youtu.be
A drum solo in Warsaw, Poland at the Jazz Jamboree: 
And check out Benbow's CDs at https://warrenbenbow.bandcamp.com/album/warren-benbows-harmolodic-adventure-2 and https://www.reverbnation.com/warrenbenbowtimecodeproject.