Drummer Releases Benefit Album for Motown Funk Brother Eddie Willis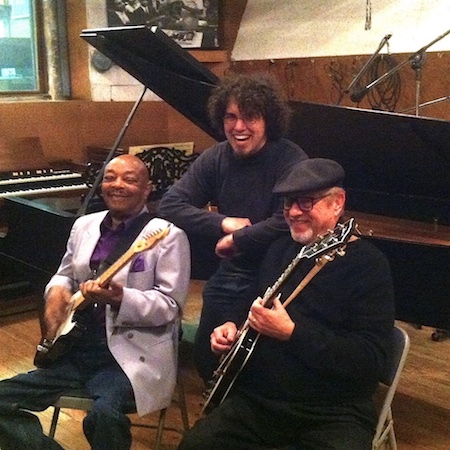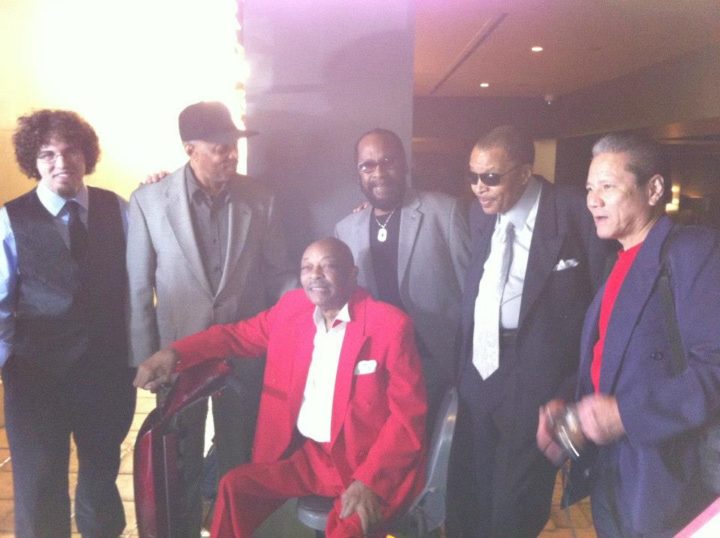 Tribute to Funk Brother Eddie Willis is a new live album by drummer Drew Schultz raising funds for legendary Motown studio guitarist, Eddie Willis, who performed on countless hit songs by artists including Stevie Wonder, Marvin Gaye, Diana Ross and the Supremes, the Temptations, and the Four Tops.
As one of several guitarists for Motown's recording band the Funk Brothers, Eddie Willis has been a part of music's greatest hit making, playing on more number one hits than the Beatles, Beach Boys, Rolling Stones, and Elvis Presley combined.
Although the Funk Brothers were compensated for their time in the recording studio, Willis does not see residual royalties from many of the hits he recorded on. Fighting the effects of polio, the eighty-one-year-old legend is no longer touring. Although an award-winning documentary film, Standing in the Shadows Of Motown, helped shed light on the members of the Funk Brothers, many music fans still do not know the names of the musicians who crafted the "Motown Sound." Advertisement
Recently, Willis' wife was the victim of a vicious dog attack that left her needing reconstructive surgeries and recovering from several broken bones. On Friday, September 22, a live album was released to help raise funds for Eddie and his wife. Recorded in 2013 at a Detroit nightclub, Tribute to Funk Brother Eddie Willis features electrifying renditions of hits that the Funk Brothers recorded including "Signed, Sealed, Delivered I'm Yours," "Ain't Too Proud to Beg," and "Dancing in the Street."
The album is spearheaded by Detroit-based drummer/songwriter/producer Drew Schultz, who has worked with artists including the Temptations, Four Tops, Funk Brothers, Martha Reeves, Aretha Franklin, and Maurice White. Members on the album include Schultz's band, the Funk Machine, as well as musicians and artists who worked with the Funk Brothers throughout the years.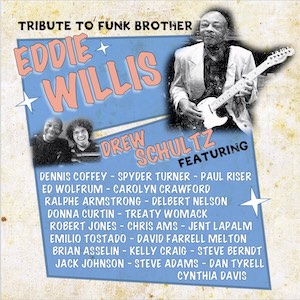 The album includes speeches about the influence of the Funk Brothers, as well as performances featuring Dennis Coffey, Carolyn Crawford, Ralphe Armstrong, Paul Riser, Ed Wolfrum, and Spyder Turner.
In addition to renditions of well known hits, Tribute to Funk Brother Eddie Willis also includes performances of deeper cuts including tracks that the Funk Brothers recorded under the banner of organist Earl Van Dyke, and a James Jamerson solo single entitled "Fever in the Funk House" that went unreleased for many years. Eddie Willis joins the celebration by speaking about his contributions to Motown and his memories of his fellow musicians. Advertisement
One hundred percent of the profits made by the album (after royalties paid to the original rights holders) will be donated to Eddie Willis and his wife.
Find Tribute to Funk Brother Eddie Willis at http://ow.ly/1Yli30eYDYi
Check out the album's promo video at 
For more about Drew Schultz, visit http://www.DSdrums.com.