On The Beat with Ruben Limas of Tetrarch: Metal and Memories of Venezuela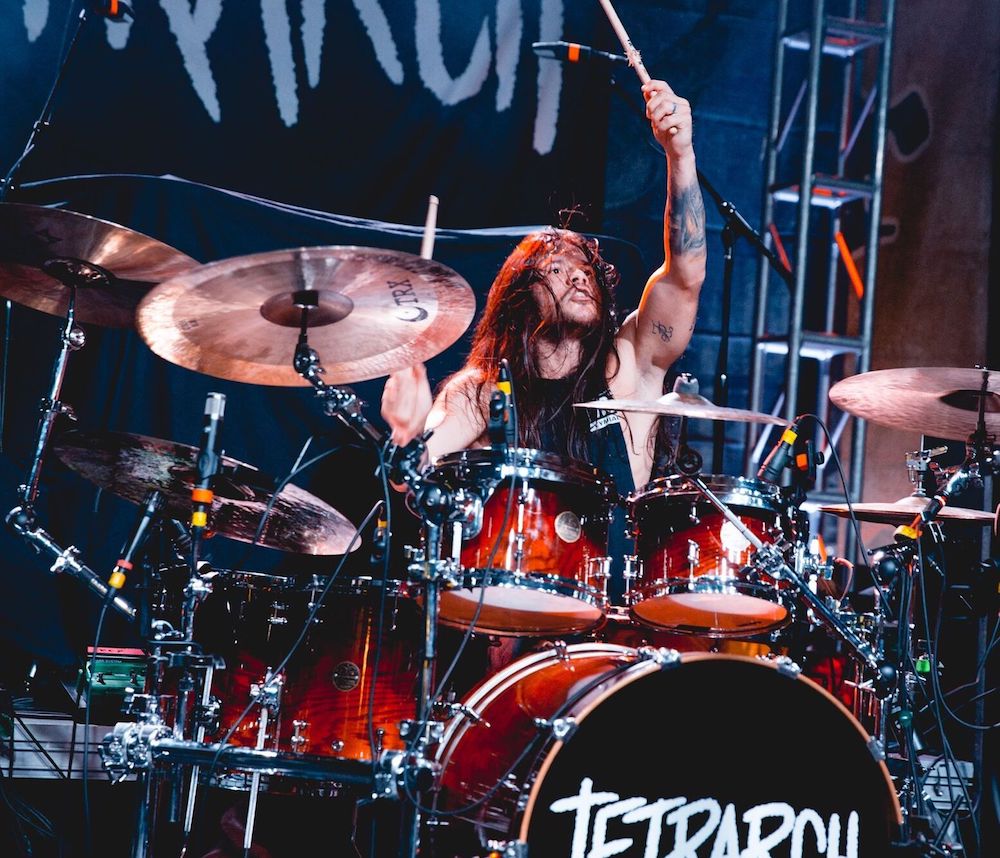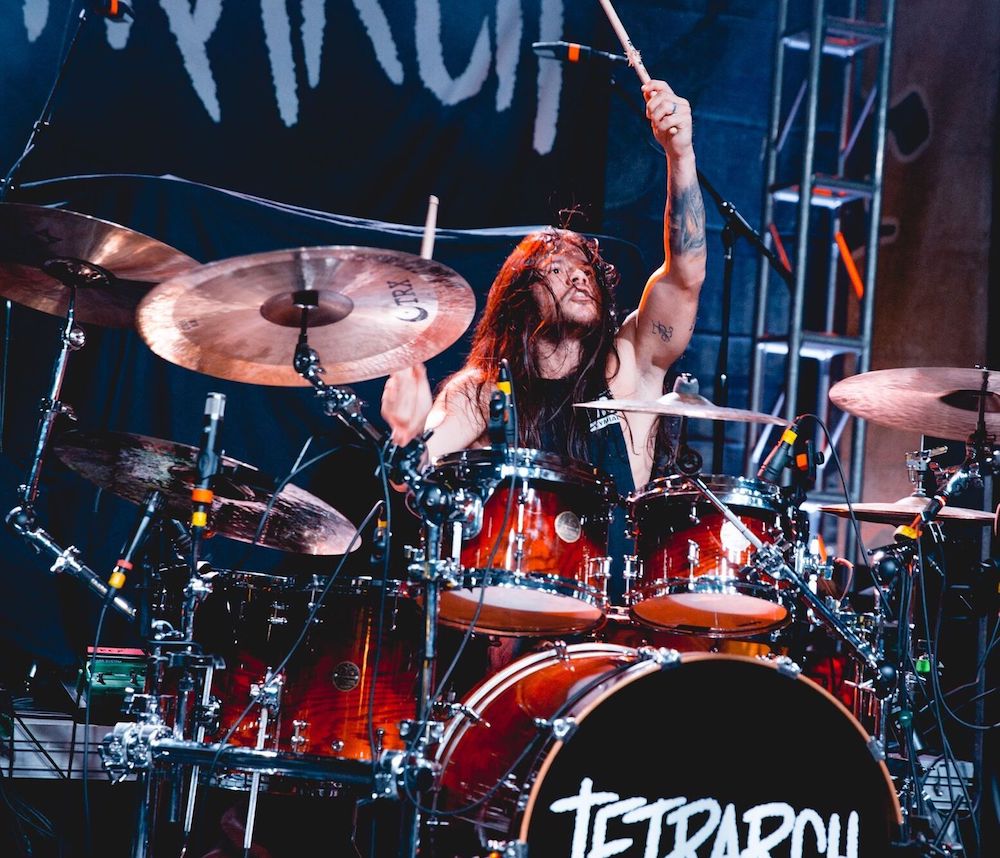 Hello everyone! My name is Ruben Limas and I play drums for the metal band Tetrarch. I am super excited to be writing this "On The Beat" for Modern Drummer as I am from Venezuela and this is something that most drummers from my country only dream of.
I just want to share with you all a little bit of who I am and how I've come to be where I am now—it's not an easy story to tell but here it goes. When I was six years old my dad left home and my mom went into a really bad depression. I honestly thought that she was going to kill herself and everything was so confusing until the day a friend invited us to a Christian church. It was a Sunday and I remember walking into that church and hearing a live band play for the first time in my life. I was shocked, and I couldn't stop looking at the drummer. I thought (and I still think) that it was the coolest thing in the world.
After that day I started asking Santa for a drumset every year for Christmas. We really didn't have any money and my mom couldn't afford a present like that, so she made me a kit with cooking pots and got me a pair of Vic Firth drumsticks. I think I destroyed all the cooking pots we had in the house, but when I turned ten, Santa finally brought me my first drumset. Since that day my life changed forever. Advertisement
I got into metal music and I started listening to bands like Metallica, Slipknot, Korn, and System of A Down. I remember it was hard. Kids in school used to make fun of this type of music. Metal is not a thing in Venezuela at all and if you have tattoos and long hair you're considered a rebel and society rejects you. But I didn't care and started practicing my drums for many hours every day. I spent most of my teenage years in a room with my drums. Eventually I was lucky enough to join an actively touring band in Venezuela but the political situation in my country made me move to the states because of how unsafe it became for me there.
After moving to Los Angeles, I joined Tetrarch in 2015 and these guys have become my family. I have no one else here and it was such a perfect fit. Our debut full-length album FREAK came out in September 2017.
I proudly endorse Ddrum, Vic Firth, and TRX cymbals. I have always dreamed about being a part of the Modern Drummer community so this is a dream come true and I'm really humbled and happy to be able to tell you about myself. Thank you for reading. Advertisement
For more info on the band, visit www.tetrarchmusic.com.
Photo credit: Jenn Curtis