On The Beat with Dean Sabatino of the Dead Milkmen: Talks New Recordings and Gear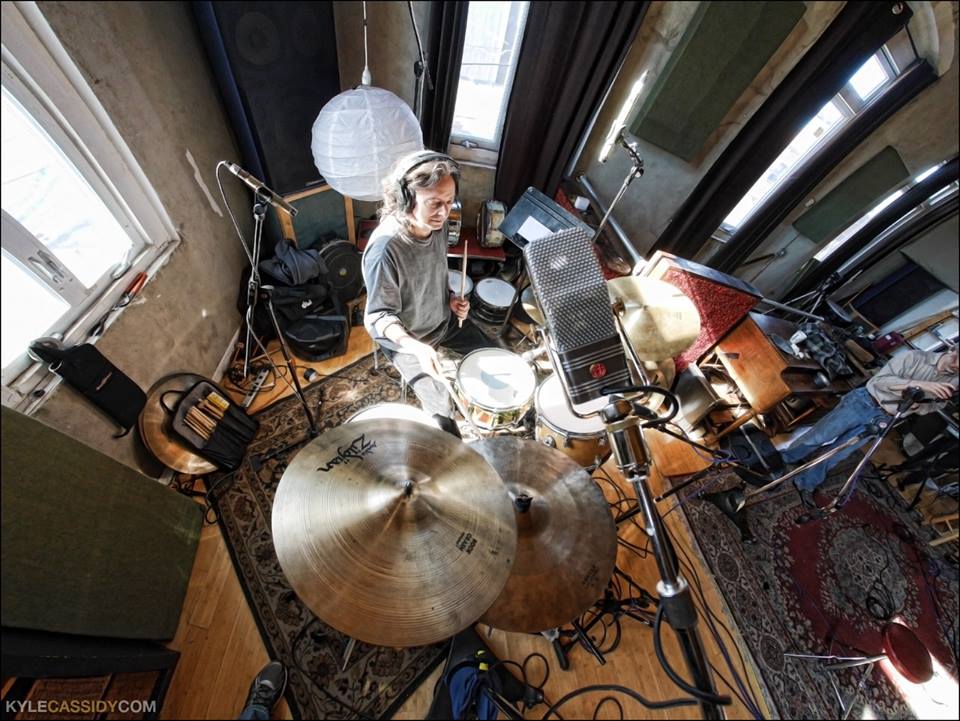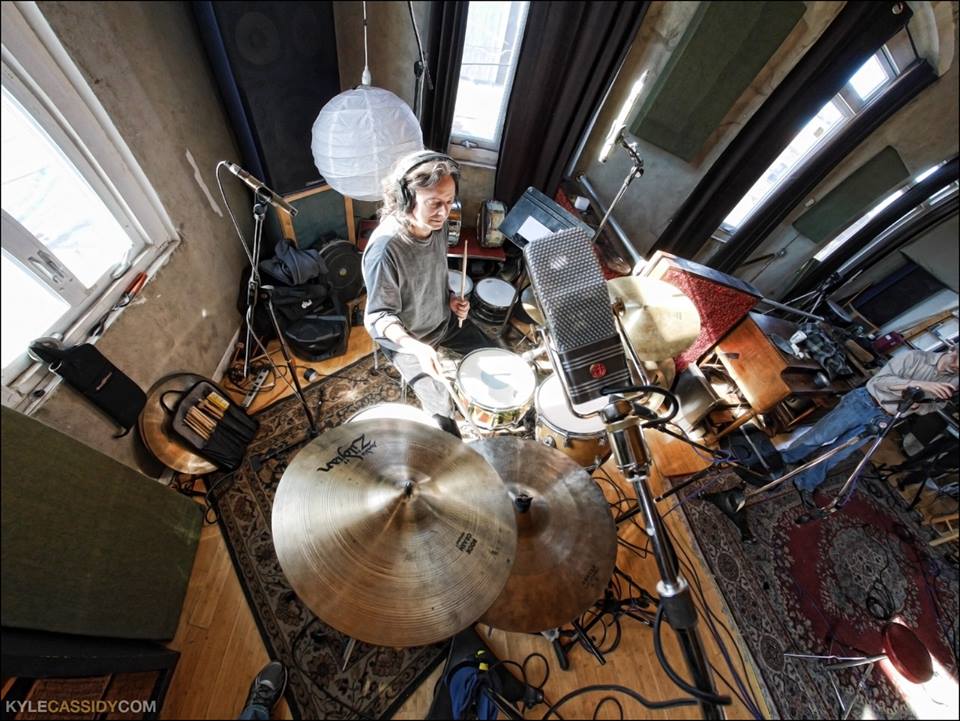 Hey Modern Drummer readers, I'm Dean "Clean" Sabatino, drummer for the Dead Milkmen. I've been playing with the group since 1983. Our first record came out in 1985 and produced the college radio hit song "Bitchin' Camaro." We began touring that summer and didn't stop for about ten years. We had a big song called "Punk Rock Girl" in 1987 that was played all over MTV and the radio. More touring ensued, including two trips to Europe.
The Milkmen went on hiatus in 1995 and in the off time I played and recorded with a number of groups such as The Big Mess Orchestra, Baby Flamehead, and Butterfly Joe.
The Dead Milkmen returned to recording and playing shows again in 2008 with a headline performance at the Fun, Fun, Fun festival in Austin, Texas. We've recorded two new full-length albums since then and have a new six-song EP called Welcome to the End of the World planned for released in October 2017 though a newly launched, socially conscious philanthropic Philadelphia record label called The Giving Groove.
As for gear, I used to play with Dean Markley 2B wood tip sticks back in the '80s and early '90s but now am in love with Vic Firth 5B wood tips—the perfect balance for the different types of music I play these days. I'm still using the 9×12 rack, 16×16 floor, and 16×22 kick from the first Pearl kit I bought in 1976 (the shells are covered in black Naugahyde). I've updated all the hardware to Drum Workshop 5000 series—the DW stuff is rock solid for the touring we do. I've only ever used Zildjian cymbals—two 18″ crashes, a 20″ ride, and 14″ New Beat hi-hats. Advertisement
These days, while not behind the kit for the Milkmen, I also play in an all-instrumental band called I Think Like Midnight. We've released one album and have a second coming out soon. I've also been home recording and releasing my own material. I spent 2016 recording and releasing a song a month that is now collected and available on Bandcamp. Check out the links below for some music and videos. Thanks for reading!
The Dead Milkmen's upcoming EP, Welcome to the End of the World, will be released on October 17 on The Giving Groove label. For more information on The Giving Groove, an artist-friendly and socially conscious record label that donates half of an album's proceeds to a music charity of the artist's choice, please visit TheGivingGroove.com. 
Listen to the new single "Only the Dead Get Off at Kymlinge" here: https://soundcloud.com/user-32331312/only-the-dead-get-off-at-kymlinge/s-p2H5G
Watch "The Sun Turns Our Patio Into a Lifeless Hell (2014)
Check out the cult classic "Punk Rock Girl" (1987) 
Visit I Think Like Midnight here: http://ithinklikemidnight.com.
For more, please visit the Dead Milkmen at http://deadmilkmen.com, Bandcamp: https://deansabatino.bandcamp.com/, Instagram: https://www.instagram.com/deansabatino/, Twitter: https://twitter.com/mrclean, Twitter: https://twitter.com/deadmilkmen, Instagram: https://www.instagram.com/deadmilkmenofficial/, and Facebook: https://www.facebook.com/thedeadmilkmen/. Advertisement
#TheGivingGroove
Photo by Kyle Cassidy