On The Beat with Steph Barker of Coast Modern: Pursuing the Dream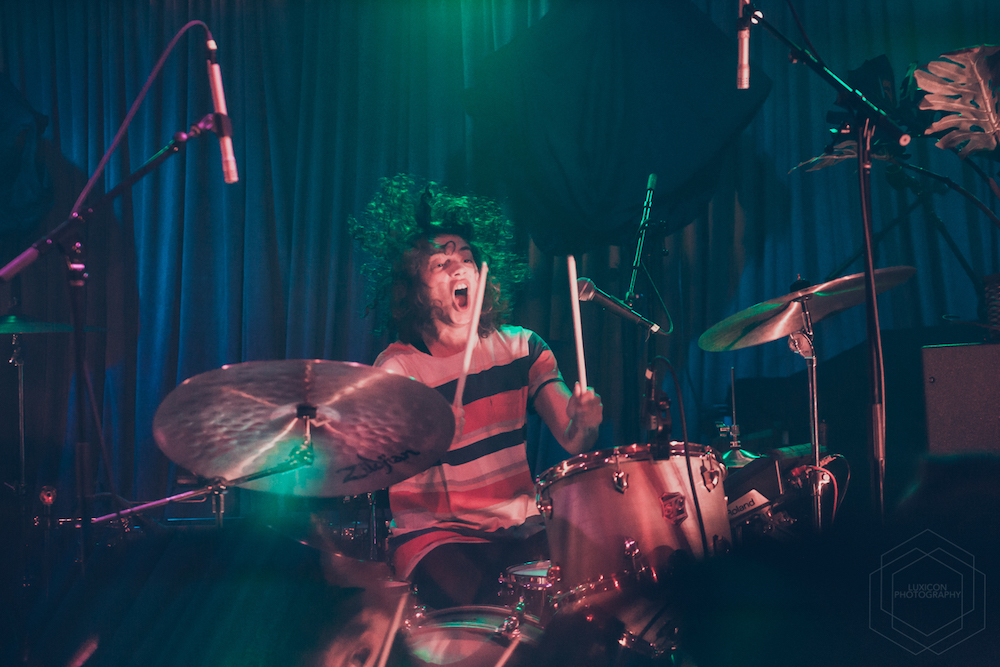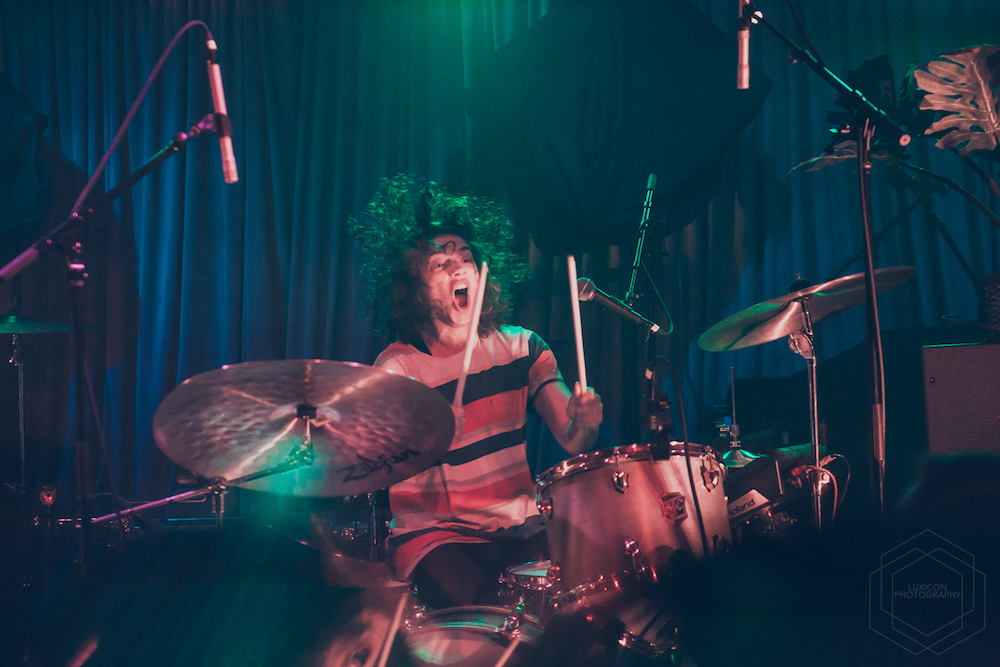 Hey MD Readers! This is Steph Barker, drummer for the Los Angeles indie pop duo Coast Modern. I have been a huge fan of Modern Drummer since I started drumming back in sixth grade, so I am over the moon and absolutely honored to contribute to "On The Beat."
I'm told my interest in drumming began when I was three years old, long before I began actually studying it in middle school. My parents said that I asked for a drumset for Christmas, and they both had no clue where I got the idea. Santa, being the awesome guy that he is, totally delivered and I got a tiny, plastic clown drumset. It was called Tot Traps and it was the coolest thing ever.
When I was in high school I was lucky enough to attend a public school with an amazing music program. I was part of the marching band, jazz band, and symphonic band. I started to get into composing and wrote a lot of material for our drumline when I was the captain during my senior year. A small group of friends and I would come up with stick tricks and visuals to plot out our drumline features. We would analyze DCI videos, dreaming that one day we could be a part of one. We even created our own recycled percussion group called Junx that performed around my hometown of Londonderry, NH. High school for me was discovering that my love of drumming and performing could be a career path, and realizing that I had to take it. Advertisement
I never did end up marching DCI, but instead focused my studies on drumset at Berklee College of Music. I was in awe of the talent in that school, and spent most of my time absorbing everything I possibly could. I was a very quiet student, and a little bit shy, so I was shocked when one of my professors, Kenwood Dennard, nominated me for the Terri Lyne Carrington Scholarship Award for Outstanding Female Musicianship. I was even more stunned when I actually got it. It was a moment of incredible validation and encouraged me to keep pursuing this crazy dream.
When I graduated from Berklee I moved to New York City and lived there for five years. I taught drum lessons, played with various artists, and was a performer for an entertainment drumline. It wasn't until I took the plunge and moved to LA that I really hit my stride though. I moved because I needed a change, I needed space, and I needed to focus solely on performance. LA is where I met Coast Modern, and it is where my creative side as a writer has come back to life.
Performing with Coast Modern has been an absolute dream come true. I get to be myself on stage, and I still get to have a bit of spontaneity when performing (which is hard to come by especially when playing to a click and using backing tracks). Another cool thing I get to do is create the organic, live drum parts. Since the Coast Modern recordings are programmed drums, it is my job to give those parts life on stage, creating similar textures, sounds, and energy levels. I love it! Advertisement
My setup for Coast Modern is pretty small and I think that has a lot to do with my jazz roots, heavily influenced by Buddy Rich and Art Blakey. I have a four-piece SJC kit—just snare, rack, floor, and kick. I use a 17″ K Custom Dark crash, 21″ Special Dry ride, and 14″ K Constantinople hats. The last piece is an SPDS-X Pad. This is used for certain sounds, but mainly as the track controller. I also use relatively small sticks, Vater 7A Manhattan Jazz, using the butt end for my snare hand. I am extremely lucky and proud to endorse SJC Custom Drums, Vater, and Zildjian, because without them, I would not have a sound that I truly can call my own. Thanks for reading!
For more, visit www.facebook.com/coastmodernmusic/.
Tour Dates:
Sep-9 – Spokane, WI- Tinnabulation Music Festival
Sep-11 – Salt Lake City, UT – Urban Lounge
Sep-12 – Denver, CO – Globe Hall
Sep-14 – Kansas City, MO – Record Bar
Sep-16 – St. Louis, MO – Firebird
Sep-18 – Chicago, IL – Bottom Lounge
Sep-19 – Detroit, MI – Shelter
Sep-20 – Cleveland, OH – Beachland Tavern
Sep-22 – Washington, DC – U Street Music Hall
Sep-23 – Albany, NY – The Hollow
Sep-25 – New York, NY – Mercury Lounge
Sep-26 – Boston, MA – Great Scott
Sep-27 – Philadelphia, PA – Boot & Saddle
Sep-29 – Nashville, TN – The High Watt
Sep-30 – Atlanta, GA – Vinyl
Oct-2 – Houston, TX – White Oak Music Hall
Oct-3 – Austin, TX – Stubbs JR
Oct-4 – Dallas, TX – HOB – Cambridge Room
Oct-7 – Phoenix, AZ – Rebel
Oct-8 – Santa Ana, CA – Constellation Room
Oct-9 – Los Angeles, CA – The Echo
Oct-10 – San Diego, CA – House of Blues