On The Beat with Bryan Lee of Visitors and VadaWave: Talks "Revisionist History"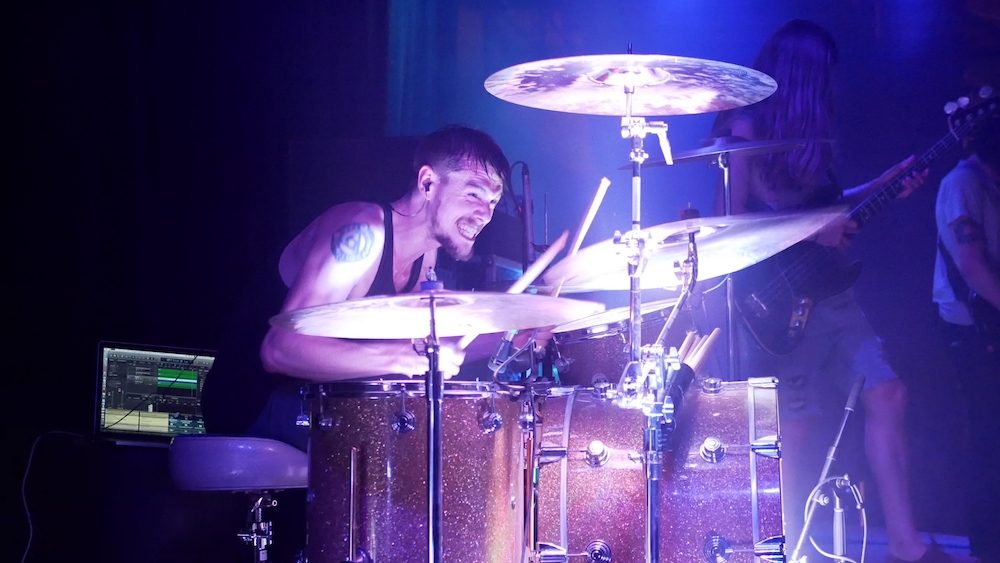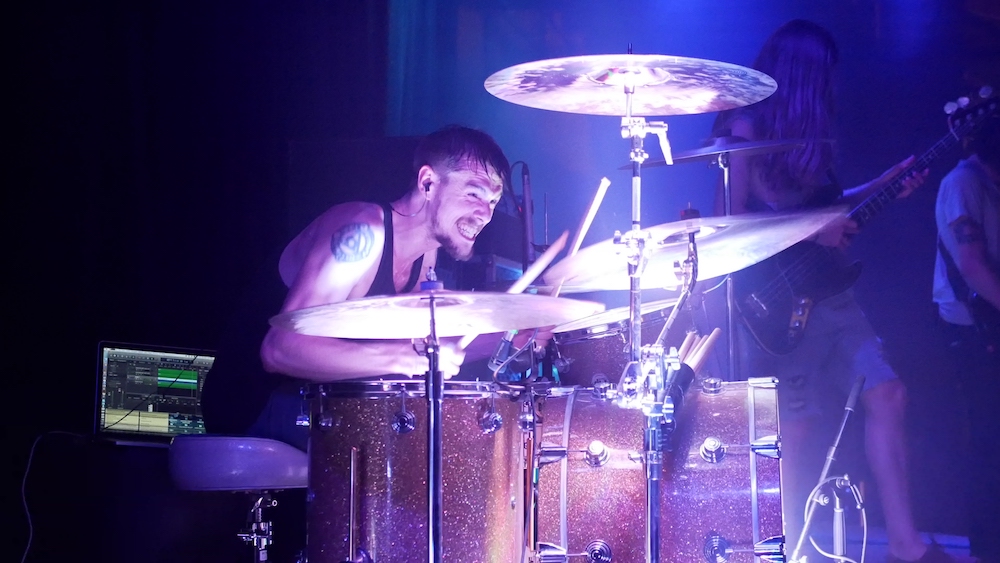 Hey, friends and fellow drummers. My name is Bryan Lee and I play drums in the bands Visitors and VadaWave—both out of Salt Lake City, Utah. It's extremely exciting and an honor to contribute this "On The Beat" and my latest drum play-through video to Modern Drummer.
I started playing the drums when I was eleven years old and immediately fell in love. Just about all of the guys on my mother's side of the family were/are drummers, so I was lucky enough to be around and have the chance to mess with them at a very young age. Now that I've been playing for seventeen years, drums are the core of my life. They allow me to create. They help me stay sane. They help relieve stress. They help me exercise and stay healthy. They help me manage my diabetes. The list goes on. Hell, I wouldn't have met half of my closest friends or my wife if it weren't for the drums. Drums are rad. Drums are love. Drums are life. I owe a lot to them.
I highly recommend beating the piss out of some drums to anyone looking for stress or rage relief. Playing also helps improve mental focus and is a super productive/creative/fun way to exercise your body and brain simultaneously. Of course, there are the obvious benefits of learning and practicing an instrument. If you ever get the chance to experience the beautiful thing of creating music in a room with other people, don't pass it up—it's one of the greatest feelings in the world and I'm addicted to it! Advertisement
"Revisionist History" is a song from an EP we (Visitors) just put out called Vortices, A Foreword and a comic that goes along with it called Axis B (visitorsofficial.bandcamp.com). Long story short, the EP and comic are part one of a two-part story. Part two will comprise a full-length album we are finishing and a graphic novel.
"Revisionist History" is pretty driven and held down by the drums and bass. I am and always have been a fan of sticking with what the music tells you to play and making a conscious effort to not over complicate drum parts or the song itself. When you have soaring and effected-out guitars and vocals to account for, you've got to provide a foundation for all of those parts to stand up on—not just another instrument dancing on top of the arrangement. This song in particular is all about the rad use of guitar effects and use of various tones and techniques over technicality of the actual riffs being played (arguably—just saying it's not the most technical song in the world), so the simple, driving, and appropriate drum and bass riffs provide the best possible foundation. Add beats in here and there, switch between rock beats, rudiments, patterns, and signatures along the way and you can make any seemingly basic drum beat a unique and impressive piece of art. So satisfying. This song sums up a lot of what I love about rock music and playing rock drums.
If there's any bit of drumming/recording/songwriting/life advice I would ever confidently give, it would be play (and do) the music (and things) that represents the best combination of all the music (and things) you love. The result is your favorite music (life, I guess?) and it's rad. Advertisement
Check out the play-through video here:
Listen/watch loud and enjoy. Peace out.