On the Beat with Lee Falco of Donald Fagen and the Nightflyers: Landing the Gig of a Lifetime
Hello! On July 31, we played our first show as Donald Fagen and the Nightflyers, kicking off a two-month tour (twenty-eight shows) around the US and Japan. It was a monumental night for my bandmates and me as we had spent the last eight months preparing and a lifetime dreaming of this moment.
The first show was particularly special, because it was a secret performance held at The Falcon, a venue owned by my family in my hometown of Marlboro, NY. The Falcon is my father's masterpiece, a beautiful 200-seat venue set in a nineteenth-century factory. His support for the arts has been the backbone of my musical upbringing. Growing up under The Falcon's wing I was exposed to all kinds of music and musicians—an invaluable experience. I worked sound there for years, and played many shows behind all kinds of bands, but this last show was different. It was a bon voyage before embarking on an international tour with a living legend. Unreal.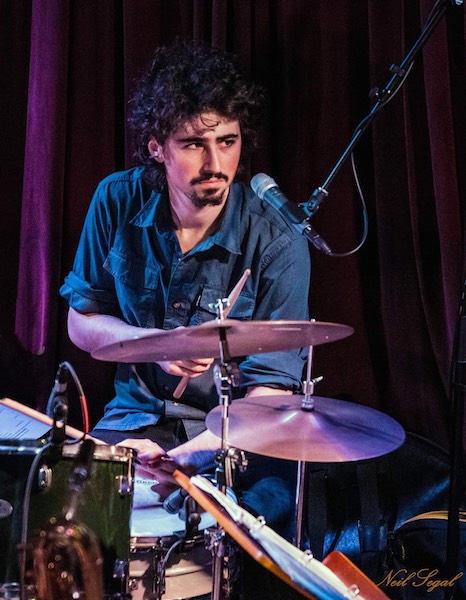 I am twenty-two years old, and have been playing the drums, singing, and obsessed with music since I can remember. My parents started me young. At five years old I began lessons with a great teacher, Joe Carozza, whom I studied with for most of my formative years. They also got me started in a kid's classic rock group, called the Chills, when I was seven. With lessons and gigs from then on, playing became second nature for me.
As I grew older and got my driver's license, I began playing in more bands, many of which soon revolved around fellow Nightflyers guitarist Connor Kennedy and bassist Brandon Morrison and later, Texas transplant keys-man Will Bryant. Connor and I were fifteen when we met. All of us found we had a love for older music and formed a musical brotherhood. Together we grew exponentially.
In 2015, we began playing often at Levon Helm Studios (The Barn) in Woodstock, hallowed ground, as a part of Amy Helms' "Oh To Be Home Again" residency. It was on these nights that we were often joined by Donald Fagen (Amy's stepdad) and so many others, including John Sebastian, Graham Nash, and Happy Traum. Getting to play with my heroes on Levon's kit was a high honor for me.
Levon was one of my favorite musicians. I love the way he played for the song, always with the lyrics in mind, whether he was singing them or not. Framing the song is a trait I think about a lot and try to incorporate in my playing. You can have all the chops in the world, but to me, nothing beats great melody and lyrics sung and played with steady time and conviction.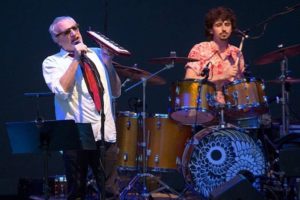 In the winter of 2016, Donald suggested to Connor the idea of taking us out on the road for a tour. We learned a bunch of his tunes, and met at The Barn for an audition. After playing Green Flower Street with him once, he asked if we'd be up for hitting the road. Thus began eight months of preparing for the gig of a lifetime and learning amazing songs and copping grooves from my heroes—Bernard Purdie, Jeff Porcaro, Jim Gordon, Rick Marotta, and Jim Keltner, to name a few.
Working with Donald has made me an all-around better player. He is a genius songwriter with an amazing ear for harmony and groove. As a bandleader he is very constructive and has brought out the best in my bandmates and myself. I can't begin to thank him enough for this opportunity.
Check us out playing "Josie" (with a drum solo at the end) here:
(Video by Scott Gibson)
For tour dates and more, visit www.donaldfagen.com.