DW Drums Receives Certificate of Congressional Recognition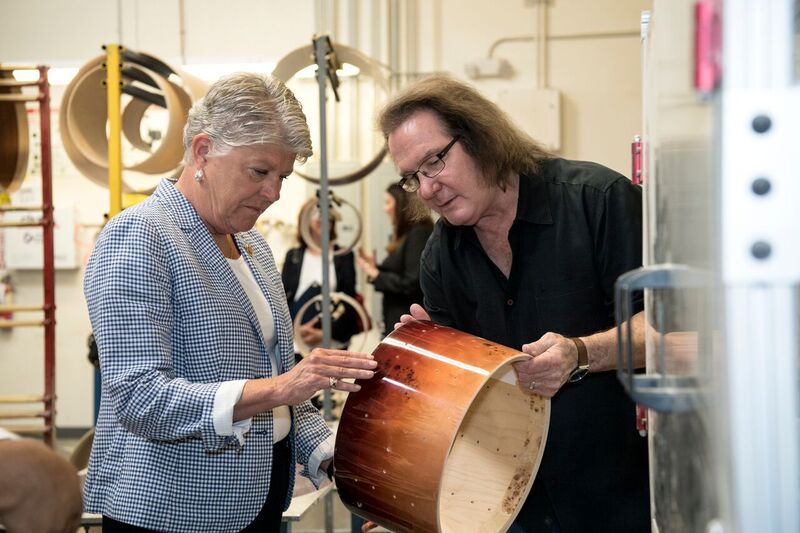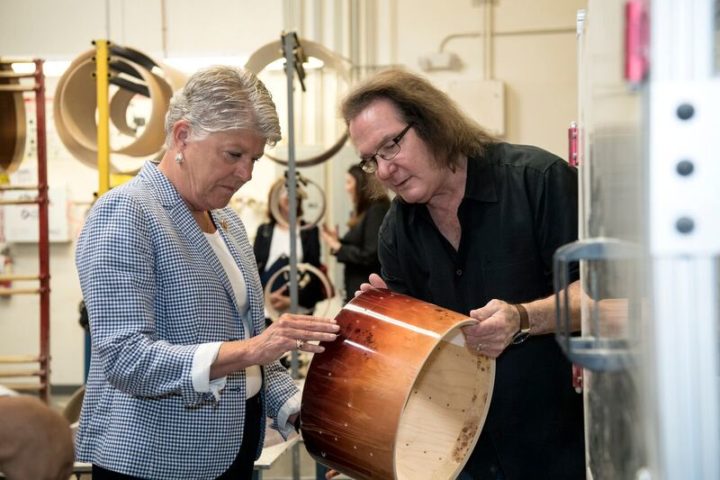 On the occasion of its forty-fifth anniversary, California-based Drum Workshop, Inc. was honored with a Certificate of Congressional Recognition acknowledging its exceptional craftsmanship of musical instruments, as well as DW's commitment to supporting music education.
California Congresswoman Julia Brownley toured the company's California Custom Shop and presented Executive Vice President and Drum Designer John Good and President/CEO Chris Lombardi with the citation.
"Receiving this Congressional recognition is a proud moment for all of us here at DW," said Lombardi. "The drums we manufacture here in California end up on stages, studios, homes, and schools all over the world and we are honored to be recognized for our long-standing commitment to American musical instrument manufacturing and promoting the importance of music education." Advertisement
Brownley also received a tour of the company's US production facilities and observed how DW hand-crafts its award-winning Collector's Series and Performance Series drums and precisely-machined drum pedals made from aircraft-grade aluminum.
For more information, visit www.dwdrums.com.