Sabian Education Network Holds Panel Event at University of the Arts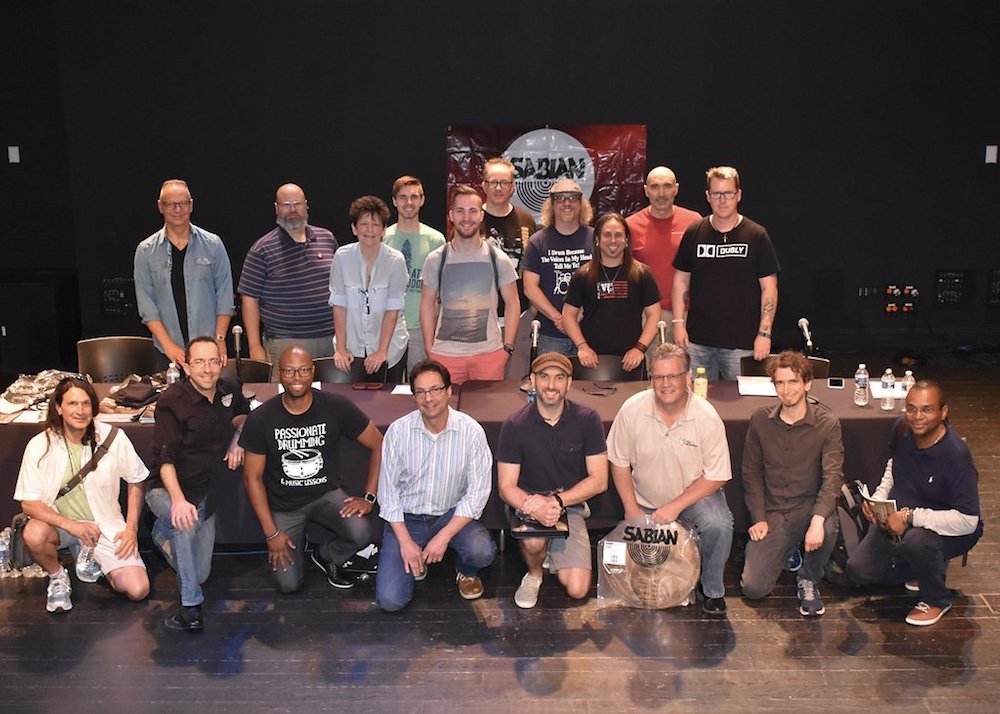 The Sabian Education Network recently brought its popular live series of events to Philadelphia, hosting a panel discussion for drum teachers at the University of the Arts in downtown Philly.
Moderated by SEN director Joe Bergamini and hosted by Marc Dicciani (Dean of the College of Performing Arts at University of the Arts), the event drew teachers from New Jersey, Pennsylvania, Delaware, and as far away as Maryland. The panel for this event included eminent artist/educators and Sabian endorsers Sherrie Maricle and Jeremy Hummel; U Arts/Drummers Collective instructor Jason Gianni; and Dicciani. Each panelist presented a targeted presentation on a topic designed to assist drum teachers and interacted with the audience.
After the presentation, members mingled and networked with each other and the panel, and walked away with a special package of Sabian swag designed for educators. Drummer Rich Bradley won the grand prize of a free 18″ AA Apollo cymbal.
SEN continues to inspire and assist educators across the world, judging from the feedback from the members:
"Thanks for a great event yesterday in Philadelphia. SEN is amazing and I always learn something new and valuable at every event. Yesterday's panel was fantastic."—Simon Bjarning
"Great panel yesterday, guys! It was so informative and insightful. Thank you."—Sam Ruttenberg
To join SEN and find out about future live and online events, please visit www.sabian.com/joinsen.