Reverb.com to Launch the Official Bill Ward Shop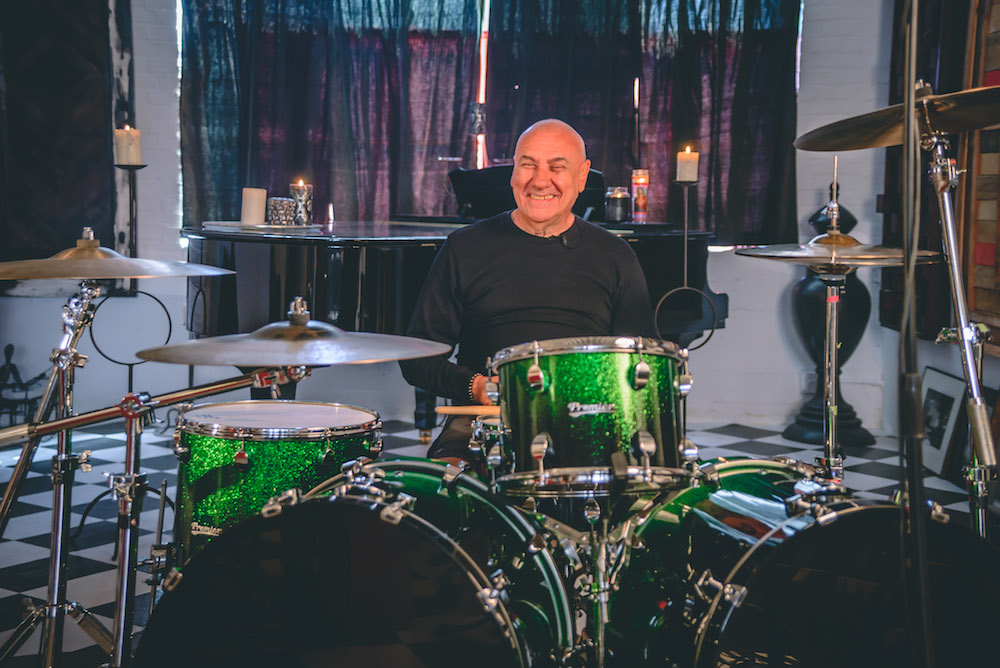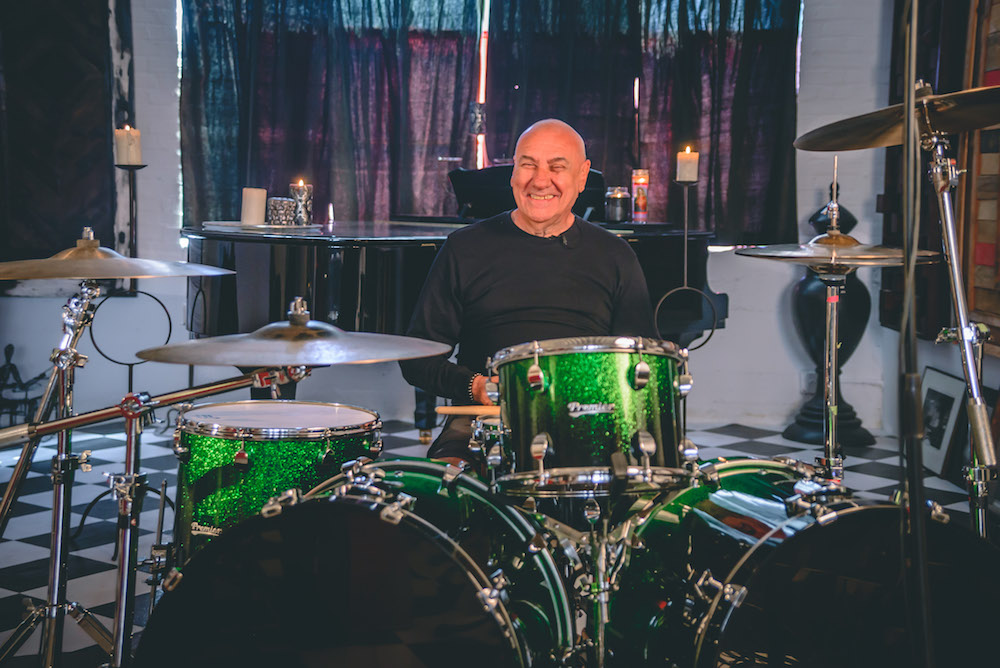 Reverb.com, the online marketplace for buying, selling, and learning about music gear, will launch the Official Bill Ward Reverb Shop on Wednesday, June 28. The shop will feature drumkits, drumheads, cymbals, and more gear used on tour and in the studio throughout the iconic heavy metal drummer's career.
"Whoever gets this gear will get good karma. I really hope the new owners will be able to feel the energy of it," Ward said. "Of course, I'm going to miss all of the gear—there's some really nice history here. But if these items are going to drummers who will use them, then that warms my heart."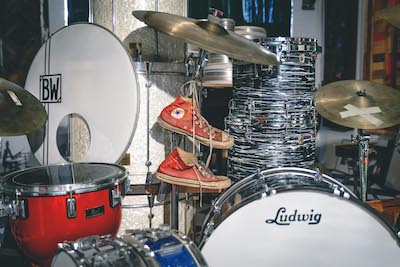 While there will be many notable pieces featured in the shop, perhaps the rarest is a one-of-a-kind Remo 24″ kick drum resonant featuring a hand-painted design that incorporates a bat within the word "Black." This resonant head was used on the front of Ward's kick drum on the Sabbath Bloody Sabbath tour in 1973 and 1974. The shop will also feature the original 6-piece Super Zyn cymbal set used on recordings from 1968-1971, including the first album and Paranoid. Advertisement
Of the 2003 7-piece maple Ludwig Black Oyster Pearl drumset for sale in the shop, Ward said, "I got it as a birthday present years ago. All the tonal qualities are really good, the tom sounds on it are just amazing. Whoever gets this, it's probably going to last them a long, long time. I haven't come out of my Gene Krupa era yet. It's been going on for some time."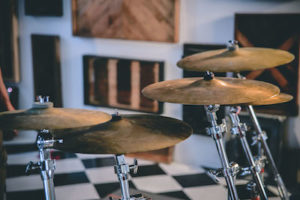 The Official Bill Ward Reverb Shop will also feature more than 150 drumheads, signed and dated from tours and recordings from the 1970s through 1999 to present day; drumsticks signed and dated from 2005; and a 6-piece Premier Apple Sparkle Fade drumkit used with the Bill Ward Band, including during the recording of "Wall of Death," as well as on several Day of Errors tracks.
The drummer's first collection of 5-piece Zildjian cymbals that Ward estimates date back to his teenage years were used with his band Mythology and everything that followed through the 1970s.
For a sneak preview of what will be for sale in the Official Bill Ward Reverb Shop, visit the shop preview or view this video of Ward talking about the gear here:
For more on Ward, visit www.billward.com/