On the Beat with Max Portnoy of Next To None: Talks New Release and Upcoming Tours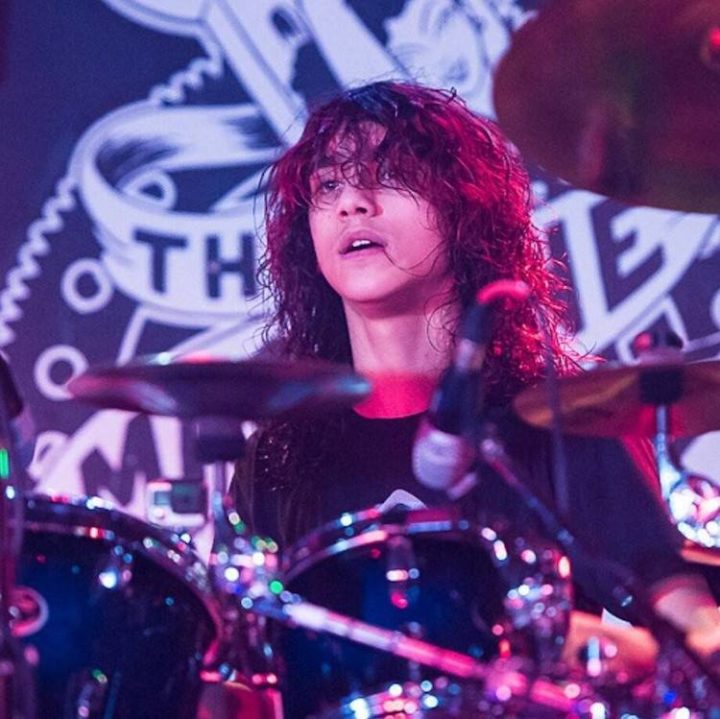 Hey everybody! My name is Max Portnoy and I play drums for the Lehigh Valley, Pennsylvania-based progressive metal band Next To None. I've been playing drums for about fourteen years, and I've been playing with my band for close to six years now.
The main reason I started playing drums was because I grew up watching my dad tour the world playing concerts every night, and it really inspired me to start drumming myself. As the years went on I got more and more serious about my drumming and music in general. I wanted to form a band and start writing original material, and that's when I formed Next To None. I met the singer/keyboardist of my band, Thomas, in 2012 and we really hit it off and were able to relate a lot when it came to music. When we write together everything comes very naturally, which is really exciting!
When it comes to my drumming, I would say my biggest influences are Chris Adler, Joey Jordison, and my dad Mike. I grew up listening to all three of these drummers and they really inspired me to be the best I could be. On my band's new album, coming out July 7, you can hear a lot of them in my playing, although I believe having combined all of their styles actually ended up creating a style of my own, which I'm excited for people to hear! Advertisement
Next To None has a lot of plans coming up for this summer, most importantly being the release of our new album Phases. Prior to its release, were heading to Europe in support of Mike Portnoy's The Shattered Fortress, which is super exciting because most of my favorite Dream Theater songs are a part of it! The day we return from Europe is the day of the release for Phases and the day after that we begin a US tour with our friends in the band Doll Skin. We're going to be playing all new songs on that tour in support of the release.
Once we finish touring with Doll Skin, we have a few more plans to open for The Shattered Fortress again. We're going to be playing Mexico City, New York City, and at Prog Power in Georgia with other great bands like Between the Buried and Me, Haken, and many more!
I'm really excited for this new release because it has some really awesome drumming that I'm pretty proud of and am excited to share with the world. I hope you all check out our new album Phases when it comes out July 7 and I hope you enjoy it! Advertisement
All the tour dates and shows can be found on our website www.nexttonone.net and on our facebook page.
Watch Next to None "The Apple" here: 
 Check out the Phases album teaser here: