The Trap Set Presents An Evening of Comedy and Drumming Starring Fred Armisen and Friends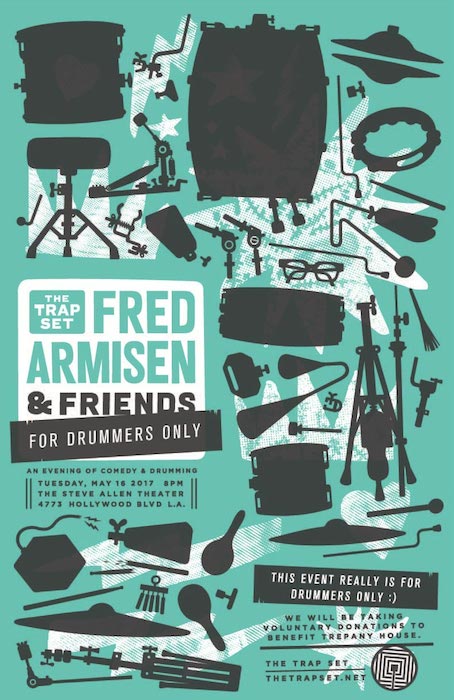 Long before he was a star of the comedy world, Fred Armisen (Portlandia, SNL, Documentary Now) was a working drummer. Please join him as he melds the disparate worlds of comedy and drumming during An Evening of Comedy and Drumming, Tuesday, May 16, 2017 at 8 pm at the Steve Allen Theater in Los Angeles. The event is for drummers only and proof is required at the front door. Standing room tickets will be available on the day of the event and voluntary donations will benefit Trepany House.
Email tickets@thetrapset.net for more information and a chance to win free tickets.
​