Web Exclusive: Producer Russ Titelman on 10 of His Favorite Drummers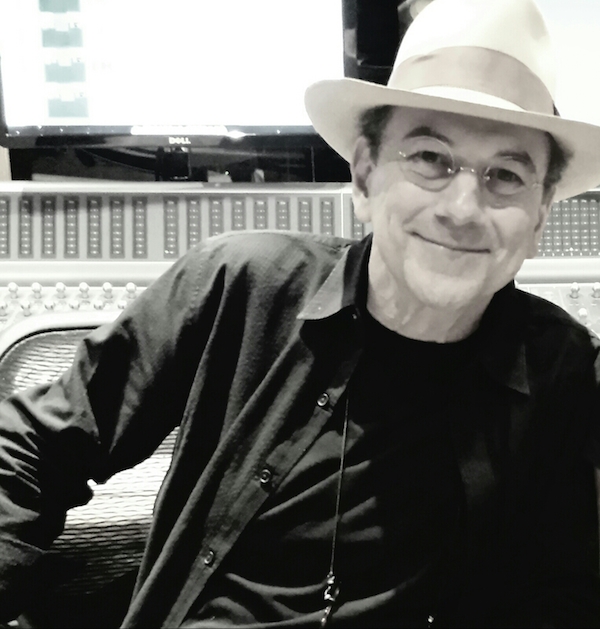 By Billy Amendola
The June issue of Modern Drummer magazine features an interview with three-time Grammy Award–winning producer Russ Titelman https://moderndrummer.com/, who in his long career has worked with musical giants including Little Feat, Randy Newman, James Taylor, Brian Wilson, Cyndi Lauper, Graham Central Station, Rickie Lee Jones, George Harrison, Chaka Khan, the Bee Gees, Ry Cooder, Paul Simon, Meatloaf, George Benson, David Sanborn, Womack And Womack, Patti Austin, Stevie Windwood, and Eric Clapton. Here we continue our coverage by asking Russ to talk about ten of his favorite drummers.
First, I really don't know how to choose only ten cats out of so many great ones. Buddy Rich was hair-raisingly great! I went to see Sinatra in the early '80s at Carnegie Hall, and Buddy was opening. Buddy is a perfect example of that underlying groove that only he had, no matter what he was doing. It sat in this place that was just so perfect.
Teri Lynn Carrington was playing at a party I attended once. All these great musicians were there, and she sat in. I went over afterwards and said, "I just love the way you play!" Richie Barshay plays like that as well. It's like a deep fundamental groove that's always there, no matter how many notes [they play]. They play around it. And there's a lot of space that they leave. It's a deep knowledge and taste. Like Miles Davis—you don't play all the time. Jonathan Blake is another who has it. Advertisement
Among the drummers I love the most are Bernard Purdie, Andy Newmark, Jack DeJohnette, Max Roach, Hal Blaine, Lewis Nash, Keith Carlock, Tony Williams, Tony Mason, Levon Helm, Shawn Pelton, Al Foster, Mickey Roker, Mitch Mitchell, Al Jackson, Jesse Sales, Mickey Curry, Russ Kunkel, Jeff Porcaro, Gary Chester, Buddy Saltzman, Shelley Mann, Gene Krupa, Rick Marotta, and Norman Roberts. But if I can only choose ten, I'll have to go with the following ones, in no particular order.
Jim Keltner
I believe the first time I met Jim was on Randy Newman's Sail Away album. He played on "Last Night I Had a Dream" and "You Can Leave Your Hat On." That's a simple track, with just piano, bass—played by Chris Etheridge—and drums, with Ry Cooder adding an ominous color right out of the Delta Blues. Keltner's part is as dark and funky as it can be, conjuring the characters in the story as if he were one of them. And I love where he puts the backbeat—just a little on the back side of the center of the groove—and the burlesque cymbal crash!
Jim's also on Randy's "Short People" with Klaus Voorman, and on half of the Little Criminals album and at least half of Good Old Boys. He's also on Ry Cooder's Paradise and Lunch album. He played on a few cuts on Eric Clapton's Journeyman album and was the drummer on From the Cradle, Eric's Grammy-winning blues album from 1994. We couldn't have done it without him. Advertisement
Jim's also on James Taylor's Gorilla album, playing on "How Sweet It Is" with Russ Kunkel. The last thing we did together was The Door by Keb' Mo'. He's a great player and he listens to what everyone else is doing and reacts to it. He must have mastered this ability from being a good jazz drummer. He plays with boundless creativity, and he lives and breathes music.
Steve Gadd
Gadd has an innate sense of what is right and plays with confidence and swagger, with a deep groove that won't quit. Our first project together was Rickie Lee Jones' first album. The beautiful, crazy fill on "Chuck E's in Love" was signature Gadd. He's on "Weasel and the White Boys Cool," "The Last Chance Texaco," and "Danny's All Star Joint." He's also on her Pirates album. "We Belong Together" is one of the greatest drum tracks ever recorded. He's also on Paul Simon's Hearts and Bones album and James Taylor's October Road.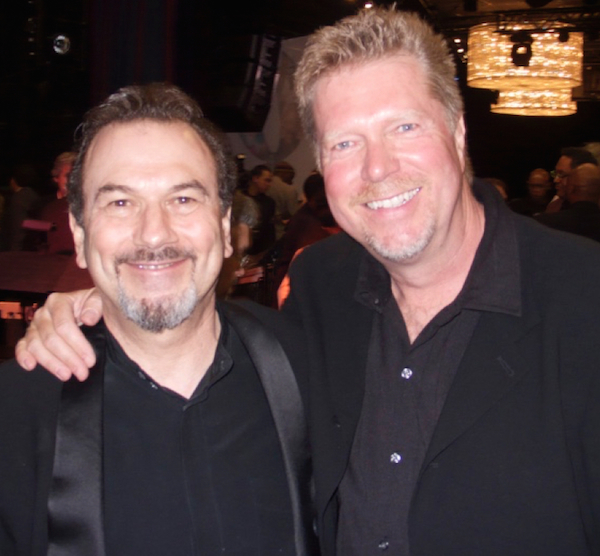 John "JR" Robinson
I love JR so much. We've made great music together. The first was "Ain't Nobody"—that drum part is fierce! It was on the farewell album Stompin' at the Savoy by Rufus and Chaka Khan. John's playing on the live cuts is mighty, and the studio cuts are all varied in style from funk to a beautiful jazzy part on "Don't Go to Strangers," with its remarkable arrangement by Ralph Burns. We made a great version of "Beyond the Sea" with George Benson, and we also worked together on Stevie Winwood's Back in the High Life. The breadth of styles on that album alone is a testament to his massive talent. Advertisement
Steve Ferrone
Steve and I worked together on Christine McVie's self-titled album in 1982. He was solid as a rock, like a metronome with soul. He's on Back in the High Life playing an outside part on "Freedom Overspill," and he's on some beautiful Chaka Khan songs with Dave Grusin. The longest working relationship we had was with Eric Clapton. Steve was in the band when we made Journeyman, 24 Nights—he kills it!—the Rush movie soundtrack, and the Unplugged album. And he's so handsome.
Steve Jordan
Steve is one of the greatest drummers in the world. His knowledge of regional music is encyclopedic. He can play anything, and it's always authentic. We've worked together a few times, and each time I was completely blown away. Check out "On the Sunny Side of the Street" on Cyndi Lauper's At Last album. And he's a great producer.
Herlin Riley
I was introduced to Herlin when he was playing at Birdland with Monty Alexander. Monty had two bands playing with him, and they would switch back and forth during the same song. The other band was a reggae band, and I don't know how it worked, but it just did. Aside from being a master musician and technician, Herlin plays with so much joy and soul that you cannot resist. It's thrilling to hear him play. Advertisement
Benny Benjamin
Benny is the baddest drummer! The records he played on made you turn up the radio and drive dangerously fast. He was a major part of creating a sound that defined a generation and genre of music with grace and style. His influence is vast. It's in my DNA.
James Gadson
Gadson! He's the cat playing the drums on many Bill Withers records. He lays down a groove and stays there. No nonsense, no embellishments. Just the deepest, funkiest groove you ever heard. I learned so much from listening to James play.
Earl Palmer
When I was a young teenager I heard music that sent me into a reverie. Little Richard changed my life. It was not just the songs or the incredible sound of his voice—he had that thing where the overtones in his voice made it sound like he was harmonizing with himself—or the raw excitement of the records, but the combination of all that. I later came to learn that the drummer on those records was Earl Palmer. Those records swung so hard that even little white kids in Los Angeles were hypnotized, seduced, and corrupted by the mysterious and subversive music coming out of our transistor radios. I had a beautiful Philco AM radio I listened to at home, so I got to hear how the creators intended it to be heard—and on the jukebox! I also came to find out that Earl was more or less the producer of those records too. Advertisement
The only time Earl and I worked together was when he played on Randy Newman's Sail Away album. He played brushes on "Lonely at the Top." It wasn't exactly the visceral wildness he was capable of creating, but he made the track do what was necessary, and it felt great. He was in the pantheon of the greatest drummers that ever lived, and he was a beautiful, kind, and generous person.
Ringo Starr
Where do you start? Ringo changed the way drummers thought and played in popular music. We know about the energy, but the unbelievable and unusual drum parts…it boggles the mind. His fundamental understanding of what works, the inventive fills, the sound, his use of cymbals, the left-handed drum fills…all so very different from anything that came before. Ringo was at the right place at the right time in history, as were the others. He played the music!
​