Clinics and Events, News and Events
Centrestage Presents Harvey Mason Master Class
On May 13, 2017, Centrestage will host a Harvey Mason master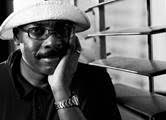 class at Ronnie Scott's, 47 Frith Street, Soho, W1, London. This lunchtime session begins at 12:30 and will feature Mason demonstrating some of his musical and drum techniques, talking about his influences and musical career, and if time permits, a Q&A session.
Hailed as one of the most influential drummers of all time, Harvey Mason is one of the world's most recorded session drummers. In a long and incredibly successful career, he has worked as a sideman with the likes of George Benson, Donald Byrd, Stanley Turrentine, Carole King, Grover Washington Jr., and Lee Ritenour.
Mason first showed his penchant for greatness, distinctive technique, and innate sensitivity in the late '60s performing with jazz legends Duke Ellington and Erroll Garner. His recording career began in the early years of the Blue Note jazz crossover explosion and continued with groundbreaking performances and compositions with Herbie Hancock and the Headhunters. He has earned multiple Grammy nominations including ten for his jazz super-group Fourplay and one for Best Contemporary Jazz Performance for the latest of six solo endeavors, Ratamacue.
Watch Harvey Mason Chameleon Band Java Jazz Festival at