BYOS Kicks Off Nationwide Clinician Tour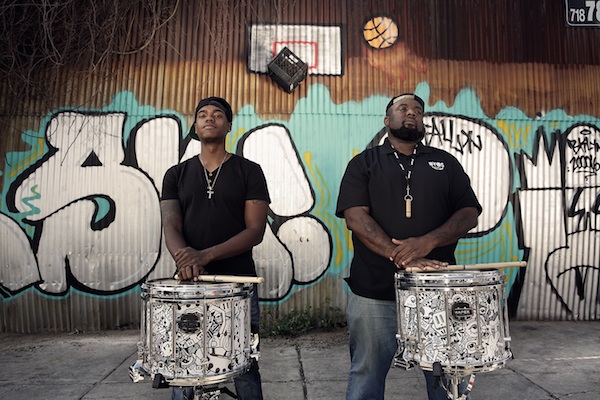 Evans and Promark by D'Addario announce the kickoff of the BYOS' clinician tour taking place across the United States at participating Guitar Center locations.
Ralph Nader and Harvey Thompson, collectively known as BYOS (Bring Your Own Style), are an innovative drumming duo originally from Brooklyn, NY. After years of honing their craft, they became YouTube sensations for their exciting drum covers of popular songs that have more than ten million views. They utilized this platform to create the BYOS movement—an inclusive community of drummers performing to their favorite popular tracks and incorporating new drumming compositions and showmanship.
BYOS has also released a unique translation of the twenty-six-letter alphabet into drum rudiments. The BYOS Alphabet lets drummers turn any work into a snare lick with a BYOS twist. Play your name, tell people where you're from, or have a conversation with other drummer—if you can say it, you can play it! Download the poster here.
Clinic Dates
May 14       1485 Northeast Expy     Atlanta, GA 2 pm
May 15       2572 Eastern Blvd.         Montgomery, AL 6 pm
May 18       7736 N. Kendall Drive    Miami, FL 6 pm
May 19       19510 Nordhoff Street   Northridge, CA 6 pm
May 20       7425 Sunset Blvd.           Hollywood, CA 2 pm Advertisement
More dates coming soon.
​