On the Beat with Patrick Mussack of Through Fire: Talks Early Days, Debut Album, and Tours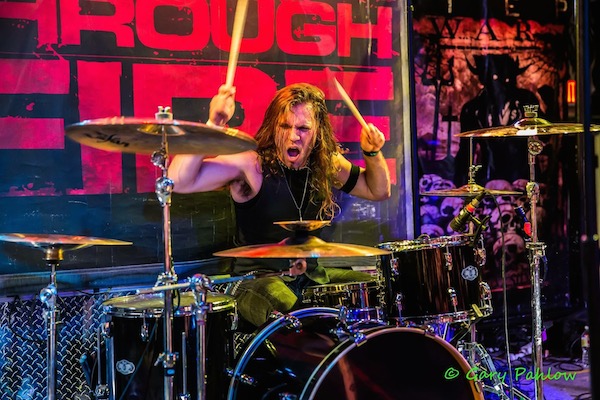 Hello Modern Drummer! My name is Patrick Mussack and I play drums for Through Fire, a hard rock band based out of Omaha, Nebraska. We're currently out on the road supporting our debut album Breathe and getting ready to release the deluxe version on April 7.
I grew up in a small town in western Iowa and always had aspirations of being in a band. My parents actual met while singing together in choir in college, and both of them were talented musicians as well. My mother is an accomplished piano player and my father is a drummer himself. There was always music around our house, whether there were records being played or actual instruments themselves. Classic rock, country, and blues were all staples in our household.
My father always played in bands when I was young, so whenever he would have his drums set up at home, I would find myself banging around on his kit. By the time I hit high school, my musical taste changed a bit. I found myself listening to more aggressive styles of music like heavy metal, punk, and hard rock. My parents split when I was sixteen years old and (still to this day) playing the drums and listening to heavy music became an outlet for me. Advertisement
Some of my influences and favorite drummers include Morgan Rose, Shannon Larkin, and Joey Jordison. I've always enjoyed watching drummers that put on a great live show and I try to do the same playing in Through Fire.
After high school I went to college for a couple of years and couldn't decide on anything that I wanted to do (other than play in a band). I played in a few small bands during that time, but nothing ever came of it. I decided to move back home for a summer to figure out what I was going to do and ended up meeting a band from Omaha that needed a drummer. We started playing shows around the city and I moved there shortly after. I began meeting and playing with many musicians and bands from the area and after a few years of this I decided to join a different band, which would later become Through Fire.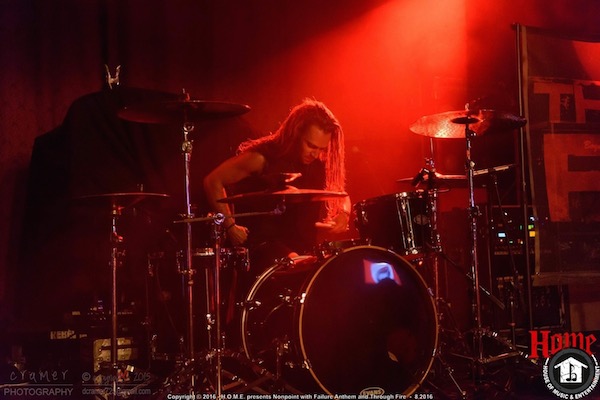 We spent the majority of 2016 on the road supporting our Sumerian Records debut album, playing 125-plus shows across the country. We look to continue that success in 2017 and take it even further. We're currently out supporting Black Stone Cherry on their US tour and will be heading out with Seether later this summer, with more tour dates to be announced very soon. Advertisement
Be sure to check out our tour dates at throughfiremusic.com, follow us on Facebook, Twitter, and Instagram, and come out to a show and say hello when we roll through your city!
​