On the Beat with Elise Trouw: Shares New Album and Talks Influences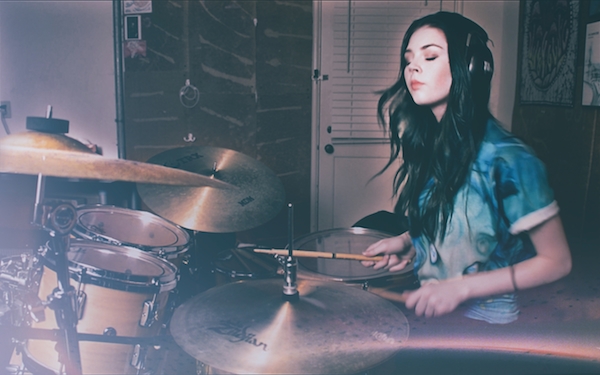 Greetings and salutations MD readers! I am a multi-instrumentalist singer-songwriter from San Diego, but you can just call me Elise.
I was born in Southern California to a South African father and a mother from New York in the very last year of the millennium. Raised on the Carpenters, Green Day, and '80s new wave, I always looked forward to rides in my mom's car where she played her "mix-tapes," whether it was on a compilation CD or an ancient iPod.
Life changed when my family bought the game Rockband for Xbox. After mastering the drums to "Dani California" on expert mode, I thought I was ready to rock. It took a lot to convince my parents I needed drum lessons, but I managed to wear them down with my obsessive talk and relentless requests.
A few months after finding my way around an actual drumkit, my parents realized that I was serious about drumming, so they supported my cause and enrolled me in School of Rock, where I learned how to play and perform with other young musicians. From Mitch Mitchell's jazz-rock waltz on Jimi Hendrix's "Manic Depression," to the syncopated groove of Richard Bailey on Jeff Beck's "Blow by Blow," to the funky feel of Tower of Power's David Garibaldi, I wanted to learn it all.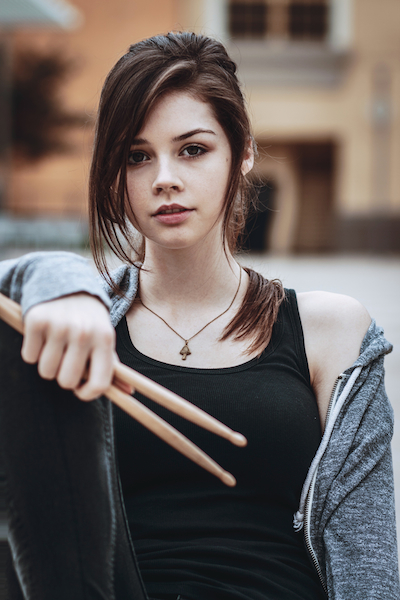 During my high school years, I started reading charts in band, and jazz became another component of my musicality. At the same time, I began writing both on piano and guitar, spending hours before, after, and even during school to fulfill my creative desires. Because of my dedication to music and growing following on social media, I graduated early to commit fully to music and the creation of my first album. The decision to perform all of the instrumental and vocal tracks on the recordings stemmed from my desire to learn more about recording and to push myself beyond my own limits.
People ask me, "What genre is your music?" With songs in 5/4 and 7/4, chords that you'd normally find in The Real Book next to "Take Five," and influences like Radiohead, the Police, and Steely Dan, I'm really not sure what box I fit into—I'll leave that up to you.
What's next? You can hear my full album in the link below! My CD release/eighteenth birthday concert is on May 7 at the Loft UCSD, and more tour dates will be announced soon!
Check out more at open.spotify.com/album/5TwV2M6DzsyB4u1oKuNKHk
Follow on twitter @EliseTrouw.
Burn (Official Music Video):
 Hit Like a Girl 2016 drum performance:
https://youtu.be/z3Im709EuLw