On the Beat with Tayo Branston of Five Alarm Funk: Sweat, Touring, and Drummers Up Front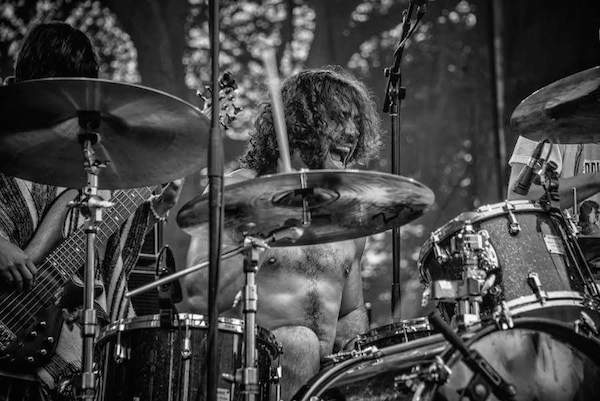 Hey everyone! This is my first time communicating with MD and I couldn't be more thrilled to be incorporated into a forum with such amazing talents and inspirations. I want to take some time today to update you on our brand new album, some epic touring, and drummers leading the show in my band Five Alarm Funk.
This year started off with tons of great opportunities coinciding with the release of our sixth album, Sweat. We recorded Sweat at Warehouse Studios in Vancouver, BC with the incredible Ben Kaplan behind the board. With five previous records under our belt, Sweat was the perfect opportunity to hone everything we have learned from over a decade of playing, recording, and writing together. We've always been known as a live band first; our lineup has been as many as thirteen players strong, but now sits at a comfortable eight.
This is where my major excitement for Sweat comes in. We were able to capture the big band power and intensity from our live performances and transfer both into a tight, cohesive, and energized recording—something that has been difficult for us to transcend in the past. This new one is twelve-songs-deep and to me is the epitome of Five Alarm's signature sound—heavy, tight, intricate and powerful, with percussion leading the groove, heavy guitar tones, and screaming horns taking the melody and driving the intensity. It's the most excited we have ever been for a release and we look forward to you to hearing it. Advertisement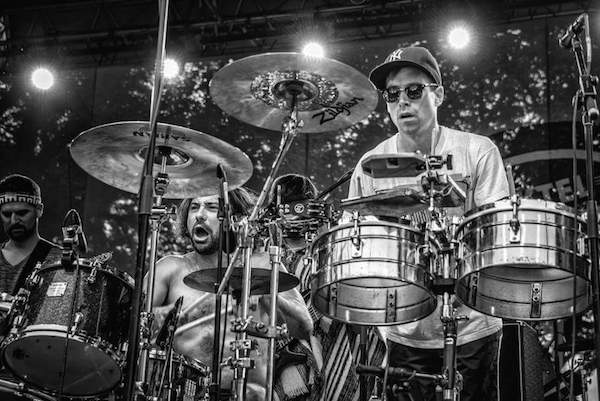 This spring we're embarking on a Canadian national tour in support of Sweat. It takes us from west to east with twenty-two shows over twenty-seven days of traversing the nation. This will be our seventh consecutive national tour and has become a tradition amongst our fans across the country.
We have plans in the works to follow up our Canadian run with a US tour, diving into as many cities and festivals as possible. This will be our first lengthy US run and we couldn't be more excited and proud to bring our music south of the border. The road is ever winding and it's an incredible journey for us. The spirit of our band really lives on stage and on the road, performing every night and trying to bring happiness and groove wherever we go. It's a rewarding and exciting life no matter the trials and tribulations.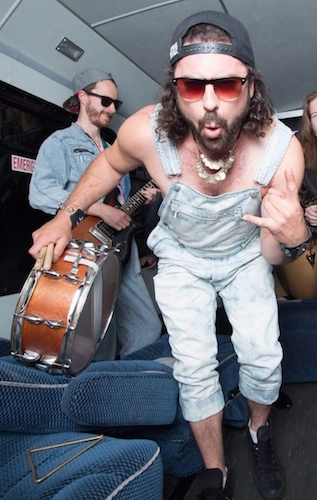 Five Alarm has a unique stage setup as the drummers line the front and center. I say drummers as we have myself on my Yamaha Birch custom kit center stage, with my great friend and amazing performer Carl Julig on timbales, and our conga/percussionist Thomas Towers flanking on either side. We originally decided to go with this setup as I was very comfortable taking the lead vocal spot, and because the band is so large, it was a perfect way to have less height at the front so all members were visible and the sight lines intact, no matter what size stage we were playing. Through the years, Thomas and Carl have become the accompanying vocal leads alongside myself and it has made for a unique experience for the audience. We encourage any and all drummers to break the mold and if it works in your situation, rock the lead spot and take the audience on the journey that occurs behind the kit throughout a performance. Advertisement
I'd love to sign off with a huge thank you to MD for having me on board, and a shout out to my sponsor Los Cabos drumsticks for its incredible support throughout my career! Take care and keep it funky!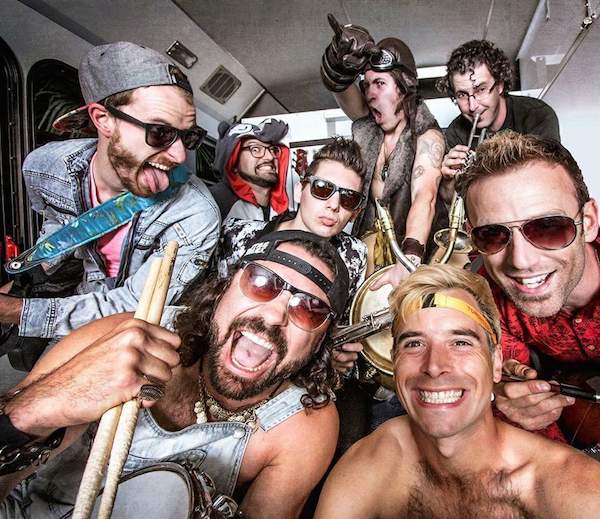 For news, tour dates, and more, visit www.facebook.com/fivealarmfunk/.
Photo live shots by Alexandria Pavelich
Photo press shots by Maggie MacPherson