On the Beat with Nick Hayes of the Eric Gales Band: Talks Upcoming Release, Current Tour, and Gear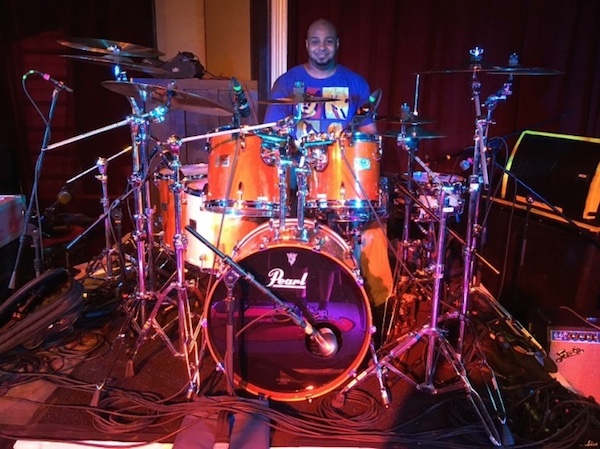 Hello MD readers, I'm Nick Hayes from the Eric Gales Band and I hail from Greensboro, North Carolina. I've been the full-time drummer for world-renowned guitarist Eric Gales for the last five years. Before that I was a member of the Sons of Steel steel drum band, which shared the stages with Ms. Lauryn Hill, Stevie Nicks, Sean Paul, and many more.
In addition to a full residency at Disney World Orlando, I have also had the pleasure of working with the Wailers Band, Steel Pulse, Gary Hoey, Christone "Kingfish" Ingram, Raphael Saadiq, Pat Travers, Cufflinx Band, gospel producers Matt Kelly, Kevin Cummings, George Pass, Corey Williams, Kevin Graves, Marcus Dawson, jazz artist Dee Lucas, Lou Donaldson, Mondre Moffett, Melba Moore, and my beloved church, Saint James Presbyterian Church.
My time with the Eric Gales Band has been exciting. In 2013 we had a wonderful year, a new album, and a long and sold-out tour. Ghost Notes was the first full original studio album for the band, and it was great that the world received it so warmly. We found ourselves once again on national radio and TV playing new songs, which for any band is the lifeblood of happiness and success. We played our favorite venues, the highlight being that each venue was so packed with enthusiastic fans that I couldn't even catch my breath to the excitement at times. Advertisement
The second Eric Gales album I had the esteem honor of holding drum chair on was Live At The Sunset Strip, recorded in LA at the prestigious Viper Room along with a DVD, and released July 8, 2016.
I'm thrilled to say that on March 24, 2017 the new Eric Gales Band album, Middle of the Road, will be released. We are currently in the midst of touring for that album right now.
I have a long affiliation with Pearl drums. They have treated me like royalty. My kits specs are 8×10 or 9×10, 8×12 or 9×12, 12×14 or 14×14, and 16×16 toms, 16×22, 18×22, or a monstrous 24″ kick, 5.5×14, 3.5×14, 7×13, 7×12, and 6.5×14 snares. Kits I love are the Pearl Exports and Pearl Masters series.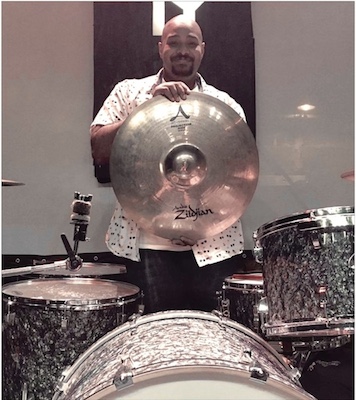 I play with Vic Firth drumsticks and mallets. I've had an awesome relationship with them and durability has never been an issue. The feel is amazing, and I use the 5a wood tips or the hd4 wood tip stick along with the rutes and wire brushes. Cymbals I play are Zildjian. I currently use 13″ A Custom/Z Custom hats, 16″, 17″, 18″, 19" A Custom and K crashes, 20″ Zildjian Earth ride, 8″-10″ A Custom and Avedis Splash cymbals, and 14″ mini-K China and 18″ Oriental trash.
Drummers who have influenced me include Calvin Napper, Rischard Jenkins, Lil John Roberts, Brian Frasier Moore, Jellybean Johnson, George "Spanky" McCurdy, Vergil Brooks, Erik Tribbett, Louis Winfield, Tracy Thornton, and Mario Dawson. Advertisement
This year we are touring extremely heavy—not just playing music, but spreading peace, hope, and restoration because when the music stops you need something to hold on to! We are coming to a city near you and look forward to seeing everyone!
For more on Nick, visit facebook.com/nick.hayes.967and instagram.com/worldnick.
For Eric Gales Band tour dates, visit ericgalesband.com.
Watch the new album trailer here:
 And Nick solo drumming here:
​