On the Beat with Heath Fields from Shallow Side: Talks Beginnings, Overcoming Adversity, and New Album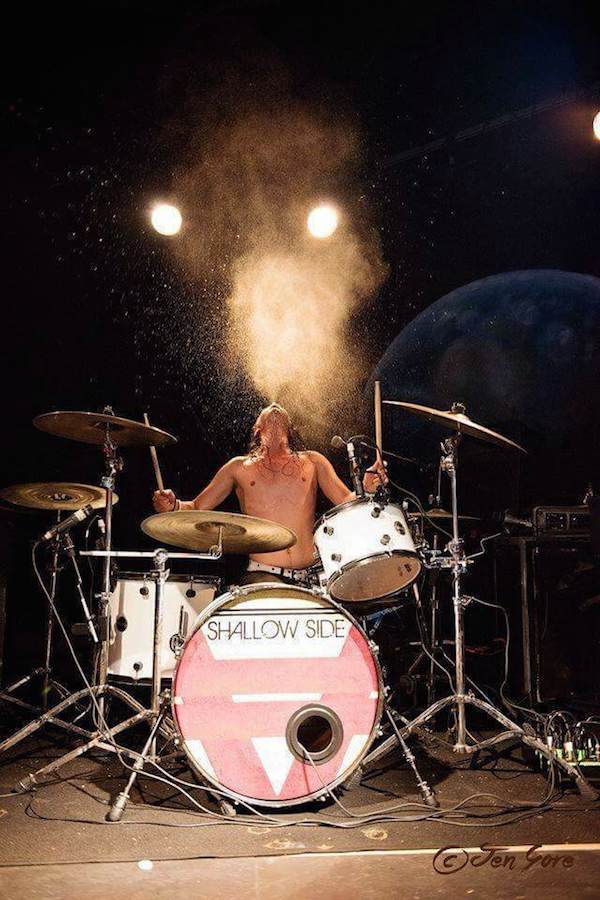 Hello fellow MD readers. My name is Heath Fields and I'm the drummer for the band Shallow Side, from Cullman, Alabama. It's an honor to be a part of the On the Beat family!
I wasn't always into drumming. Growing up I was into sports and whatever else turned my gears, although I was a big music fan. I started playing a small amount of guitar with my older brother, but I was always eyeballing the kit at the music stores and tapping on it when I walked by it—even though it said "Do Not Touch."
One day I was at my friend's house and we were jamming out (I was on guitar and he was on drums) and we decided to swap and I began playing one of his band's songs I had memorized on drums. It just came very naturally to me and was such an incredible feeling that I knew at that point I had to get my own kit.
A couple of years later I began to jam after school with Shallow Side guitarist Seth Trimble. We would mainly just play cover songs, but after a month or two we had our friend Eric Boatright come over and he jumped on the mic and started singing with us (we had no clue he could sing) and this was what ultimately led to the start of the band. Advertisement
I take some of my influence from guys like Danny Carrey to classic guys like Buddy Rich and Keith Moon, and some of the more "wild man" type drummers like Dave Grohl and Tommy Lee. As a drummer on stage, I keep it very high energy and hard hitting and try to leave the people at the show saying, "Did you see that drummer? He was having a blast and beating those drums like they owe him money!"
It is not all sunshine and rainbows being a musician, as I'm sure many of you know. I would probably say the highlight of my career was not a big moment of glory and screaming fans, but was a time of overcoming adversity and going full steam through the tough times. In 2014, I was involved in a snapping turtle incident where I severed a tendon, nerve, and artery in my thumb, which required surgery to repair. We have the greatest fans in the world which is why we refer to them as "family" and some very kind people set up a Go Fund Me page to help pay for the surgery. Within a couple of weeks we raised enough money to have the procedure done!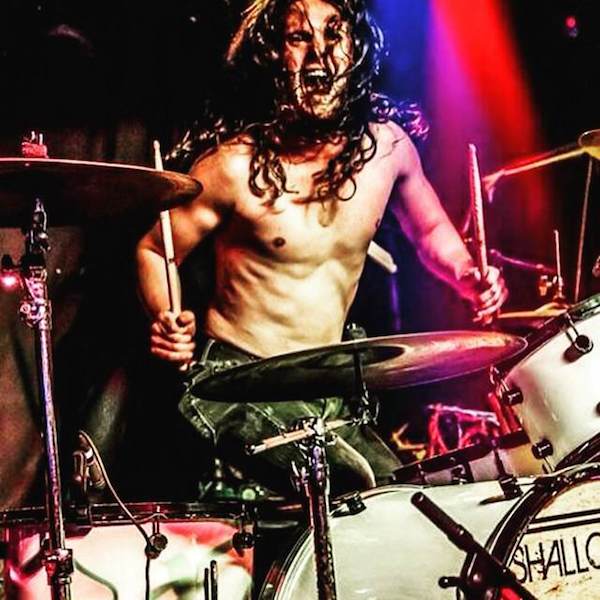 I have three other guys in the band that count on me so I had to learn to play our set one-handed, which was incredibly challenging, but we figured it out and kept touring right after the surgery. It was almost three months of this and then the doctors cleared me to play again with both hands. When life throws a curveball, hit a homerun! Advertisement
We are ecstatic about the release of Shallow Side's newest EP ONE which is out now on all digital outlets. It was produced and recorded at Red 13 Media in Framingham, Massachusetts. It features our singles "Rebel," our cover of Styx's "Renegade," and "Fight or Flight." It has a very fresh sound from start to finish and we are very proud of this record. Thanks for reading!
Watch Shallow Side "Renegade" (Official Video) here:
You can keep up with all of Shallow Side's releases, tour dates, and much more at www.shallowside.net.
​