On the Beat with Tony Leone from Chris Robinson Brotherhood Band: Talks Tour, New Record, and Gear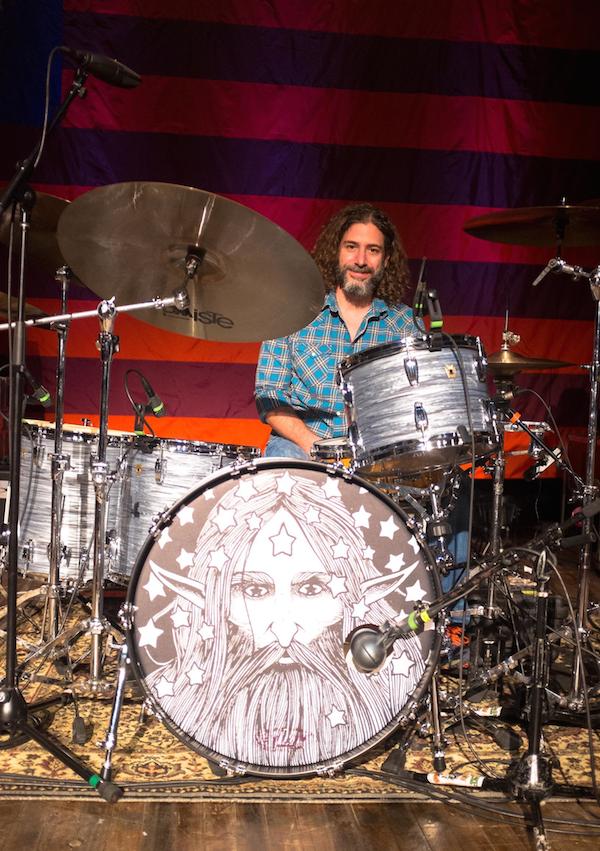 Hi everybody in MD land! Tony Leone from the Chris Robinson Brotherhood checking back in as we start our next tour run. We're out from now until February 19, with dates in Colorado, Utah, New Mexico, Arizona, and Nevada. Check out our website for more details at chrisrobinsonbrotherhood.com.
We had an amazing fall, wrapping things up with great shows at New York's Capitol Theater and three nights at San Francisco's legendary Fillmore. So much musical history there!
The first two weeks in January we were back in the studio making a new record, which we're completely stoked about. Recorded in Stinson Beach, CA in a totally serene and bucolic setting, this record is a special one. No set release date yet, but rest assured there are some real gems on this new one. (A few will soon be making it into our live set, I'm sure.) In the meantime, we're still out in support of our last couple efforts, Anyway You Love, We Know How You Feel and If You Lived Here You'd be Home by Now.
I'd like to take a minute to thank the folks at Ludwig drums, Paiste cymbals, Vater drumsticks, and Evans drumheads for their help with keeping me up-and-running. This past September I started using my new Ludwig Legacy Mahogany kit; it's absolutely beautiful! Made in the same fashion as the old WFL drums, they are 3-ply shells (mahogany/poplar/mahogany) with maple reinforcement hoops and are so warm and fat sounding. The vintage oyster blue finish is totally classic—I'm in love with these tubs! Add my Paiste Giant Beats and 602 Modern Essentials to the mix and you've got a classic combination. Advertisement
Hope to see you out on the road! Bring your good vibes and your dancing shoes!
For more, visit www.tonyleonemusic.com. You can also read about Tony from his previous MD article here: moderndrummer-com.go-vip.net/.
Photo by Neal Casal