Drummers, On the Beat
On the Beat with Mountain's Corky Laing: Talks Festivals, Tours, and New Material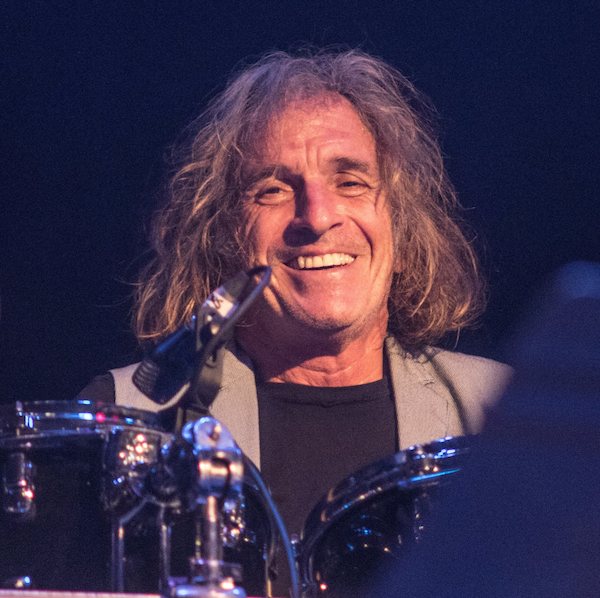 Hi there MD readers, it's Corky here again! I wanted to update you on what's happening. In my previous OTB, I was on my way to London to participate in the Jack Bruce tribute. It was a joy to share the stage and drumkit with Gary Husband, Dennis Chambers, and Ginger Baker. Together with other first division players we celebrated the music of the one and only Bruce. Even our drum tech Ollie Usiskin turned out to be quite a talent behind the kit. I love performing on the drums, but it's always inspiring to watch and learn from other drummers. The creative energy of Jack's son Malcolm presented this unique opportunity at Shepherd's Bush Empire, London, England.
For me, 2017 started with the Giants of Rock festival in the UK. It was a terrific classic rock festival in this huge holiday resort with accommodations for 9,200 people. The two large venues were filled from early afternoon until the early hours of the morning. People came from all over the UK for the music and only the music—and lived it twenty-four-seven. Playing to the audiences was exhilarating and meeting up with friends from years back, including Ian Paice from Deep Purple, made it even better. There's something about the UK that kicks my ass the extra mile. It is the belly of the rock beast and I was transformed back to the 1970s.
I'm looking forward to carrying this brilliant experience into the studio in the coming months. I've been working on some new material with my bass player Joe Venti and keyboard player Ken Sidotti. We're still in love with the old Mountain repertoire—the way it was originally recorded—and we'll continue to perform it, but I feel it's also time to add something new to the performances. I'm not going stray too far from the Mountain-esque style though, rather I'm trying to continue from where we left off in the early '70s. Hopefully, later in the year, you can be the judge of how well we've accomplished that.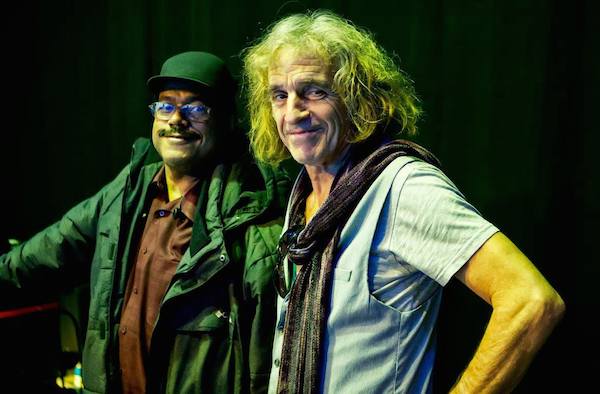 All in all, 2017 is starting to build up nicely. In mid-February I will play Sellersville, PA and B.B. King's in NYC. It's always exciting to return to New York, especially with these amazing players. In May we'll be touring Finland, The Netherlands, and Germany, and in October we'll return to the UK. We are also working on a summer tour in the US, but more on that later. And yes, the first full draft of my autobiography (roughly the years 1965-1997) is completed. God bless my mom Sarah, who kept all the hundreds of letters that I'd sent to her from the road between those years. The bio will contain excerpts of those letters as "the road goes ever on…"
For more on Corky, visit www.corkylaingworks.com.