Friday Nuggets: Joe Butler's Cannons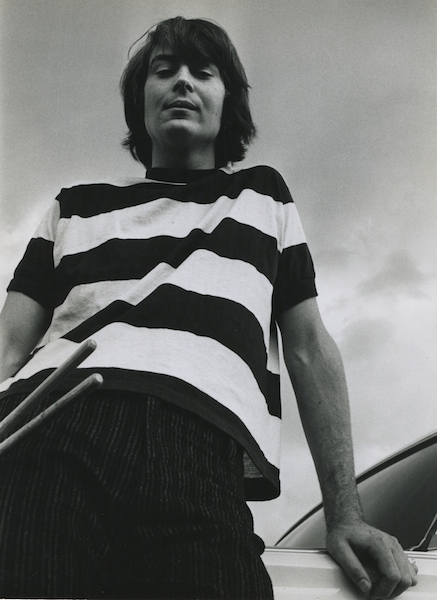 Check out the drum production on this number-one hit by the Lovin' Spoonful, from August, 1966. You didn't often hear drums quite so prominently on a pop hit in the mid-'60s. But there's a drama to "Summer in the City," the closing cut on the New York group's third album, Hums of the Lovin' Spoonful, that deserves the cavernous approach.
Roy Halee, renowned for his work with Simon and Garfunkel, engineered Hums, and if you listen to his Grammy Award–winning work on S&G's 1970 mega hit, "Bridge Over Troubled Water" (featuring Hal Blaine's classic "elevator shaft" percussion), it's no stretch to assume that he had a lot to do with the huge drum sound on "Summer in the City."
Spoonful Drummer Joe Butler, who played on all of the group's albums (this too was not always the case fifty years ago), kept his fills lean and chose his spots well, imperative when the reverb's turned up. Also listen carefully at the end for the overdubbed second kit, which adds even more oomph at the fadeout. Advertisement
Joe Butler's story is an interesting one. After the demise of the Lovin' Spoonful in 1969, he focused much of his energy in the theater, initially by playing the lead role of Claude in the Broadway production of Hair. He became a founding member of the Circle Theatre Company, and passed on his passion for drama to his daughter, the successful actress Yancy Butler.
Joe, bassist/keyboardist Steve Boone, and guitarist Jerry Yester (who replaced Zal Yanovsky in '67) revived the Spoonful in 1991, and are still a working unit. The drummer, who sang on much of the band's original material, is now up front; Mike Arturi has been at the kit since '92. The band's rounded out by Phil Smith on second guitar.
Joe Butler was featured in the August, 2016, issue of Modern Drummer magazine.
https://www.youtube.com/watch?v=U5bUmx-hk-c