World Music Institute Presents Steve Reich Celebration: Gideon Alorwoyie and Mantra Percussion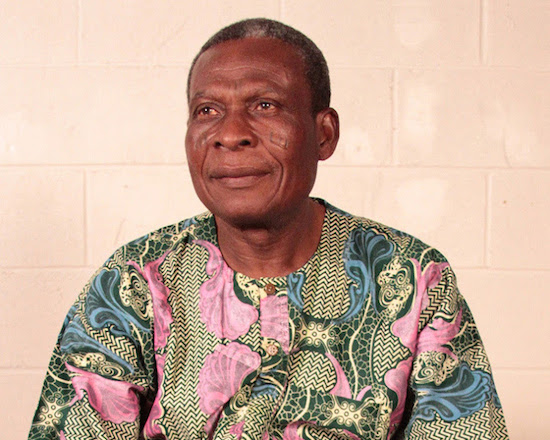 Ghanaian master drummer Gideon Alorwoyie will perform Drumming with Mantra Percussion to celebrate Steve Reich's eightieth birthday on Sunday, December 10, 2016 at 7 pm, National Sawdust, 80 North 6th Street, Brooklyn.
In 1970, Steve Reich embarked on a trip to study music in Ghana with Gideon Alorwoyie, the resident master drummer of the Ghana Dance Ensemble. From this experience in Africa, Reich drew inspiration for his landmark piece Drumming, which he composed shortly after his return and which uses his signature technique of phasing. Composed for a nine-piece percussion ensemble with female voices and piccolo, Drumming marked the beginning of a new stage in his career. The noted writer K. Robert Schwarz described Drumming as "minimalism's first masterpiece."
"For Steve Reich's eightieth birthday there have been concerts and celebrations throughout the world. World Music Institute wanted to honor Reich in a unique manner by exploring the African music that inspired much of his work," said WMI artistic director Par Neiburger. "This connection is an often overlooked aspect of his art. As one of the nation's leading presenters of world music and dance, we felt that we should explore this connection. While it is our mission to present music from various cultures around the world, what is often overlooked is the vital influence of those cultures on our own. This is clearly evidenced by the fact that one of the greatest Western composers of the twentieth century has been so heavily influenced by the music of Africa." Advertisement
Tickets are $45 in advance/$55 at the door.
For more information, visit www.worldmusicinstitute.org.