On the Beat with Ernie Durawa of the Texas Tornados: Talks Projects and Performances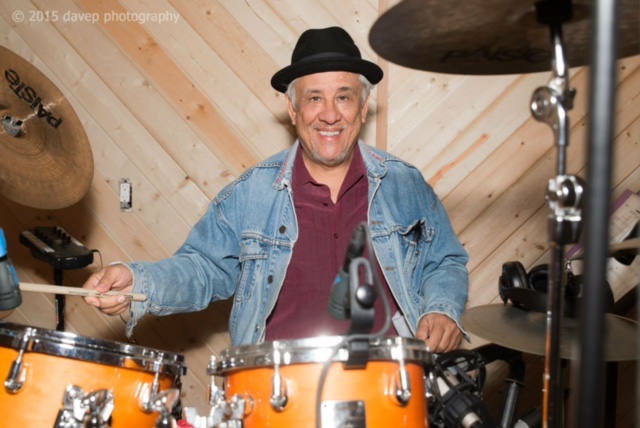 Well, 2017 seems to be approaching fast! There are a lot of great music performances and some tours and recordings to talk about.
I am currently going on my fourth year of a residency show at the coolest and best sounding room in Austin, TX—Strange Brew, Loungeside. My backup band, Chris Alcaraz on bass and Will Knaak on guitar, has been an incredible delight to work with. These musicians are second to none. Every week for the last four years we have included a special guest at each show and the result has been nothing short of amazing. The level of variety that is produced with this arrangement is a constant source of entertainment, while incorporating new artists each week keeps things interesting for the audience and keeps the band on our toes. I am honored to host this great show on the Ernie Durawa Soundstage, named for me last year on my birthday by owner Scott Ward.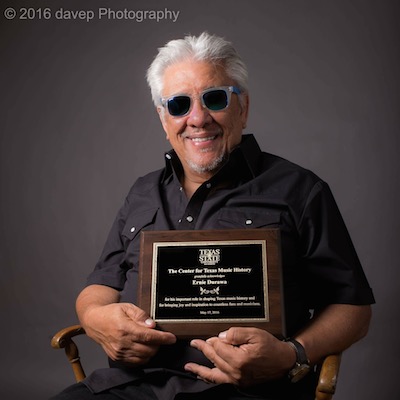 In between the residency gig, I have also been on tour with the Texas Tornados. I just returned from a concert in San Jose, California with this group. It's hard to believe that I have been the drummer for the Tornados for thirty-one years!
Another exciting project I have in the works is with the great Murali Coryell, son of jazz guitar legend Larry Coryell. Some of you may know of Murali's amazing skills as a blues singer and guitarist. At the moment we are just about finished cutting his new CD Mr. Senator, which includes two amazing guest musicians—Tony Levin on bass and Bill Evans on sax. This record follows the Restless Minds CD that we recorded last year and received fantastic reviews. Murali, Chris Alcaraz, and I also had the pleasure of playing the Lucerne Blues Festival together in beautiful Lucerne, Switzerland—what a great gig that was! Advertisement
Also, to my surprise, I discovered that while in Lucerne I was only a few miles from the Paiste cymbal factory, which meant that I was able to take a tour and witness first hand how my cymbals are made—a big thanks to Kelly Paiste for setting that up for me.
As I continue to perform and record in Austin, one of the most exciting things happening is my new Latin jazz CD. I just recorded and released Los Jazz Vatos, El Jefe this past May and am delighted that it has made it on the Latin Grammy ballot. Included in this project are players Steve Vague on sax, Jimmy Shortell on trumpet and accordion, Freddie Mendoza on trombone and arrangements, as well as Terry Bowness on keyboards, and Brad Taylor on bass. Also joining in are guest musicians Rick McRae on guitar and Jose Galeano on percussion. Pat Murray also jumped in as a guest arranger.
It's always a treat to see some CEOs of companies that I have the pleasure of being associated with, such as Innovative Percussion and Paiste cymbals, at the NAMM show. And when in California I always take time to visit my hero Hal Blaine at his home. It's an honor and a treat to hear his stories and his jokes. Advertisement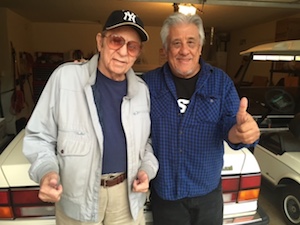 I had an amazing time back in 2015 when my friend Jeff Sorenson, the host of the TV show DrumSmack, drummer Tony Gracy, currently writing, recording, and performing music for the TV series Duck Dynasty, among others, and I visited Hal for a DrumSmack television interview. In the midst of all these fun times, I was presented with a beautiful plaque from Texas State University for my role in shaping Texas music history. This is an honor in the truest sense of the word.
As for the future, I have a whole slew of Texas Tornado shows coming up as well as more shows with Murali Coryell. I feel blessed.
Many thanks to Billy Amendola and Modern Drummer magazine and thank you all for reading!
For more on Ernie, visit erniedurawadrums.com/.