Zildjian Announces the 2016 Kerope Zildjian Scholarship Competition Winner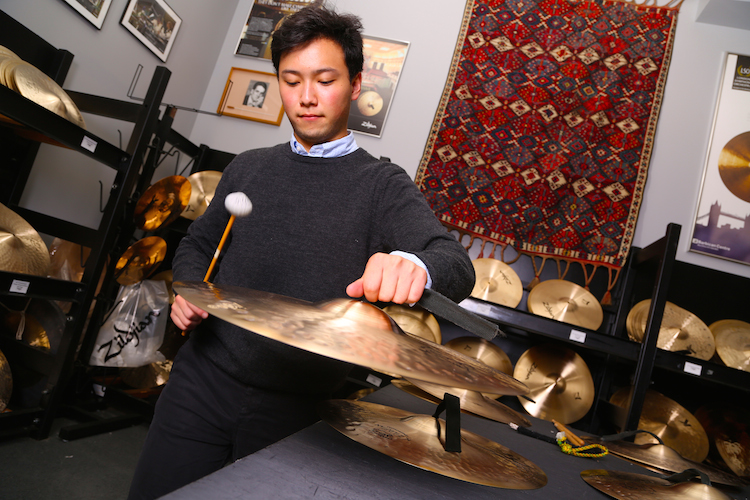 The Avedis Zildjian Company is pleased to announce that the 2016 Kerope Zildjian Scholarship winner is David Yoon from the Julliard School. David is a student of Dan Druckman and will receive a $5,000 tuition award, an expense-free trip to the Zildjian factory, and complimentary cymbals.
The runner-up was Austin Cernosek from the University of North Texas and a student of Mark Ford. Austin will receive a special complimentary cymbal package picked out at the Zildjian factory.
The first round of the competition was judged by John Parks from Florida State University, and the small group of finalists was chosen by Will James, principal percussionist of the St. Louis Symphony Orchestra.
The Kerope Zildjian scholarship is an opportunity for the Zildjian family to pay tribute to Kerope, who presided over one of the most-storied periods in Zildjian history. From 1865 until his death in 1909 in Constantinople, Kerope continued to develop the classic K Zildjian sound coveted by the world's greatest percussionists. In memory of Kerope's deep commitment to the art of craftsmanship, the Zildjian family established this scholarship to encourage and reward percussionists in their pursuit of performing excellence. This scholarship recognizes an outstanding student percussionist who is currently enrolled in an undergraduate music program. Advertisement