On the Beat With Joe Fitzgerald of Pugwash: Talks Latest Release, Tours, and Favorite Drums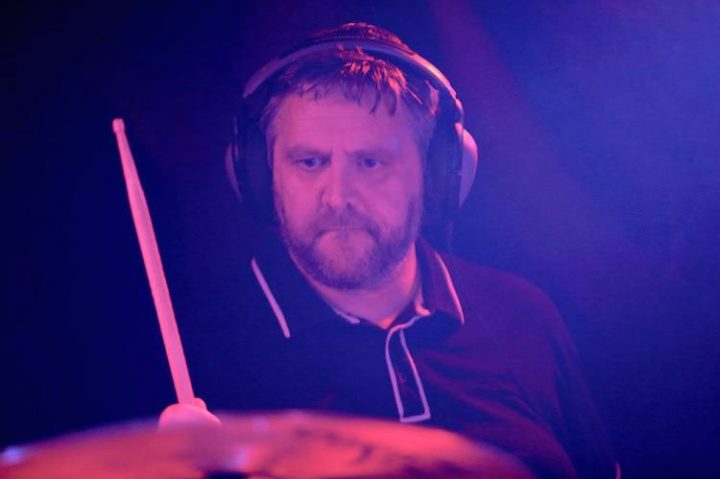 Hi, MD readers! My name is Joe Fitzgerald and I've been drumming with the Irish pop band Pugwash since 2010.
Pugwash's Play This Intimately (As If Among Friends) is on Omnivore Recordings. It was our first worldwide release and featured some of our heroes such as Ray Davies (the Kinks) and Andy Partridge (XTC) on the same track—which was a very exciting moment for us all. ELO's Jeff Lynne does some shouting on the opening track as well. We also recorded it at the Kinks' famed Konk Studios in London with the brilliant Guy Massey (the Beatles Remastered, Bill Fay, the Bees) engineering the record and who really knows how to make a drumkit sound great. I learned a lot about recording drums from him.
I've been using my 1970 Ludwig Super Classic in silver sparkle for pretty much all live and studio work, as I haven't heard anything better than Ludwig (to my ears anyway). I'm a big Ringo guy so I always wanted a Ludwig kit. I played an old '60s champagne sparkle kit at a friend's sister's wedding when I was fourteen years old and fell in love with that fat Ludwig sound. The configuration of my kit is a 9×13 rack tom, 16×16 floor tom, 16×22, and a 5.6 Ludwig Black Beauty, which I bought in Manhattan about ten years ago. My cymbals are all Zildjian; I use old K's and A's in the studio but the newer ones live. I also have a pair of Earl Palmer's hi-hats that I got from Steve Maxwell's store in NYC that his widow sold after his death. My sticks are Vic Firth 5A's, but in the studio I'll sometimes use a thinner stick for a more softer feel on the lighter songs.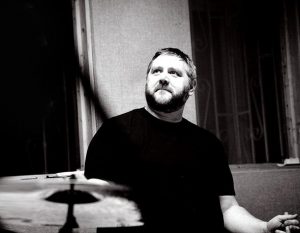 We are currently about to embark on an East Coast tour of the US as we speak, starting with a benefit show for Musicians Without Borders in Long Island, NY and finishing up in the beautiful Cutting Room in NYC. And New York, being my favorite city, is always a joy to play when we're on tour. On our first US tour, Pete Thomas (Elvis Costello) joined us on stage in LA to perform a Flying Burrito Brothers song while I played tambourine. He was such a big influence on me growing up that I could only smile throughout the whole thing. We've since become friends and I've learned so much from him. I love to watch him play whenever I can. Advertisement
I'm really looking forward to this tour and hope to see some of you at the shows. All the best, Joe.
Here's Pugwash "Hung Myself Out To Dry":
For more on Pugwash, visit www.pugwashofficial.com and www.facebook.com/pugwashtheband/ , 
Follow Pugwash on Twitter @pugwashofficial
Color photo by Ben Meadows
B/W photo by Graham Keogh