Renowned Japanese Drummer Hideo Yamaki Conducts First-Ever U.S. Clinic, Performs With Bill Laswell and Dave Douglas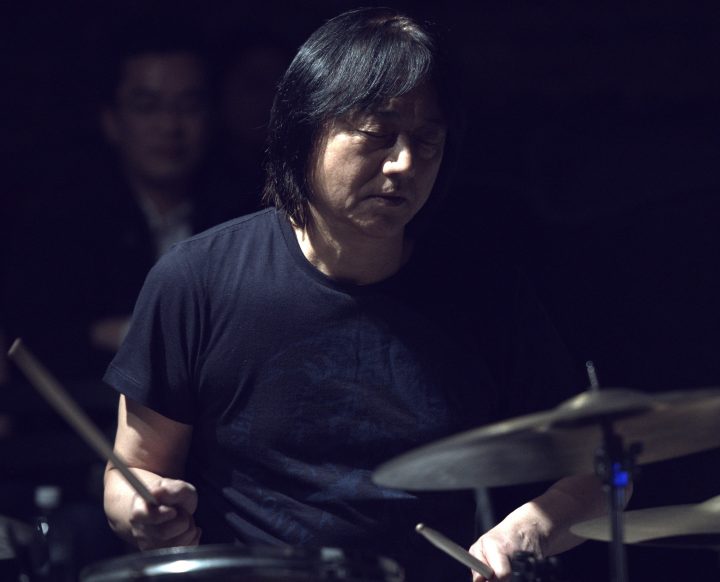 In-demand Japanese drummer Hideo Yamaki (Ryuichi Sakamoto, DJ Krush, John Zorn, Arto Lindsay, Bill Laswell, David Sylvian) will demonstrate his concepts at the New Jersey School of Percussion in West Orange, New Jersey, this coming Sunday, August 21. Admission to the event, which begins at 2:00 p.m., is $5. The New Jersey School of Percussion is located at 14 Northfield Ave., West Orange, New Jersey. Call (973) 736-3113 or go to njschoolofpercussion.com for more information.
Yamaki will also be playing a live gig with Laswell featuring trumpet player Dave Douglas at the Drawing Center in SoHo, New York, on Friday, August 19. The Drawing Center is located at 35 Wooster Street in New York City. Call (212) 219-2166 or go to drawingcenter.org  for more on that event.
Laswell and Yamaki appear on a new live recording, The Stone, as part of the digital-only Incunabula Series on Laswell's M.O.D. Technologies label. The series is dedicated to documenting unique one-time-only events and lost studio recordings. The Stone comprises one thirty-plus-minute track, "Ankoku Kaiju," an intense bass-and-drum dialog that incorporates elements of industrial, noise, dub, melodic, and chaotic music. It will be available online and directly from mod-technologies.com on August 5, 2016. Advertisement
For more on Yamaki, go to sonor.com or yamakihideo.com.
Photo by Sutherland-Cohen, jazzexpressions.org.