On the Beat With Ivar Loe Bjornstad of the Hedvig Mollestad Trio: 6 Tips on Practicing and Playing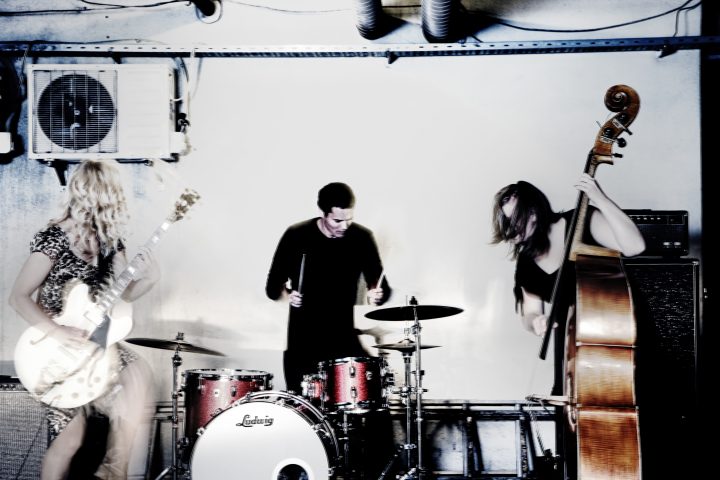 Hi MD! My name is Ivar Loe Bjornstad and I'd like to share a few words about some things I consider important.
Always remember why you play. Sometimes I really want to grab an ax and smash my drums, set them on fire, and completely change direction in life. Then I have to remind myself what I felt when I first started playing. I remember the joy of being in a band as a fourteen year old, covering songs by Nirvana, and gradually starting to write simple tunes. It was fun! If it isn't fun, take a break!
Be patient. Of course practicing can be hard, and playing to a click at 40 bpm and constantly noticing that you are rushing can be everything but motivating. Nevertheless, if you practice regularly, you will improve, even though it may not feel like it when you are struggling with a topic. You might notice the improvement months after you were really focusing on the subject.
Always be inspired by others. When I was a bit younger, I often got devastated when I heard someone that was better than me, especially if they were younger. After some years I understood that this was a totally wrong approach. What would you learn if you already could play what everyone else you heard was playing? And after all, music is a mission, not a competition, right?
Always try to develop. Hopefully, we are all going to play until the very end. It's cool to be great when you're young, but I'm pretty sure it's cool to also be great when you're old.
Don't listen to the people who say stuff like "this music sucks," etc. Be honest with yourself; play the music you want to play!
Always listen to Brian Blade! (And Bill Ward.)
Thanks for reading! Here is my suggested Spotify song list, with each drummer, for you to check out:
Grand General – Ritual (Kenneth Kapstad)
Hanna Paulsberg Concept – Catalan Boy (Hans Hulbaekmo)
Cadillac – Cure (Sveinar Hoff)
Close Erase – Til Sivert (Per Oddvar Johansen)
Jan Gunnar Hoff – Northern Lands Part 2 (Audun Kleive)
Knut Reiersrud – Black Widow (Paolo Vinaccia)
Aiming For Enrike – Grilled Cheese Sandwich (Tobias Oernes Andersen)
Atomic – Hyper (Paal Nilssen-Love)
Elephant9 – Dodovoodoo (Torstein Lofthus)
Bushman's Revenge – Iron Bloke (Gard Nilssen)
Photos by Julia Marie Naglestad