On the Beat With David Frangioni: Carl Palmer Show Recap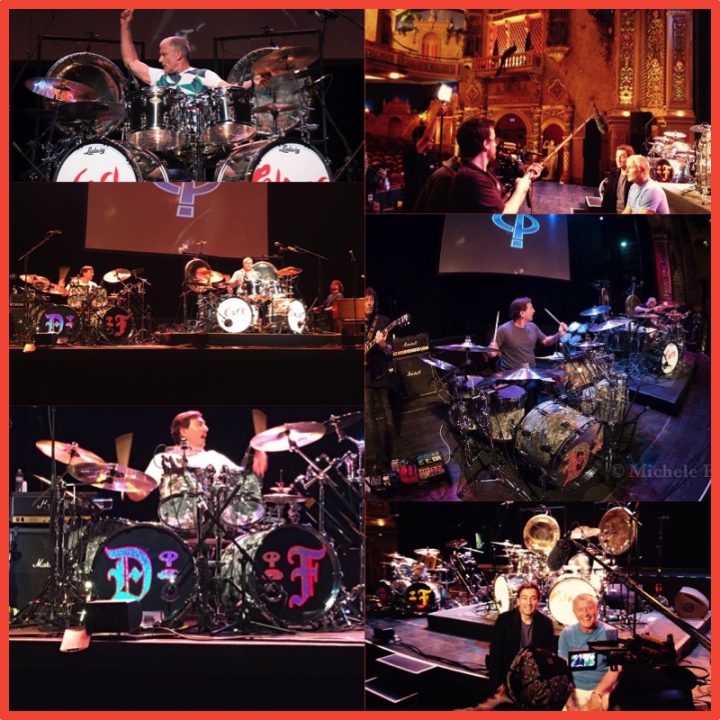 Hello Modern Drummer readers, fellow drummers, and music lovers! David Frangioni here again and I'm pleased to share with you that the Carl Palmer concert was a resounding success. Carl and his band (along with special guests Steve Hackett, Mark Stein, and Liza Quin) killed it!
As a young child, it was an inconceivable dream (or at least I thought) to play alongside Carl Palmer and swap solo fills together. Carl and I were both deeply inspired by Buddy Rich and I was inspired by Carl since first hearing him with ELP in the mid-'70s on vinyl and cassette. Carl has been my primary drum idol, if you will.
The Carl Palmer Tribute to Keith Emerson concert took place in Miami on June 24 at the Olympia Theater. Carl played his Ludwig 100th Anniversary stainless steel kit with two rack toms (13″ and 14″) and two floor toms along with two 24″ BD's, Paiste cymbals (including his new Signature Vir2uosity ride), and a Korg Wavedrum. Advertisement
There were dancers on several of the songs, accompanying video playing on every song and, of course, Carl's solo during "Fanfare." His solo was incredible and the audience responded to every song with a standing ovation. It was a very enthusiastic audience of die-hard fans and they really enjoyed the show.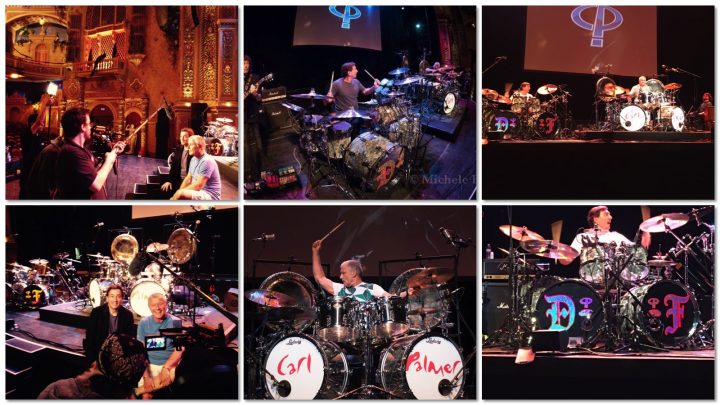 The encore song was ELP's classic "The Nutrocker" with Steve Hackett and Mark Stein playing on stage and myself on another drumkit to trade drum breaks with Carl in the middle of the song. I played a Pearl double bass kit (thanks to Eric Singer and Mike Farris for the great support at Pearl) with Zildjian cymbals.
What a thrill to not only solo opposite Carl but play along with him. During rehearsal we worked out some alternate parts to make the dual-drummer playing sound big instead of muddy. The key for us was to find parts that complemented each other instead of playing the same thing the whole song. Since Carl plays this song every night, I worked around his playing and found bits to fatten up the arrangement. Advertisement
All in all, it went great and was a memory I will cherish forever. There will be a DVD released later this year. I'd also like to thank Steve Maxwell from Maxwell Vintage Drums for being a great supporter and friend to both Carl and me.
Thanks to Modern Drummer and everyone involved!
Photos by Michele Eve: http://www.micheleeve.com.