On the Beat With Lynn Coulter of Rita Coolidge: On the Road With the Delta Lady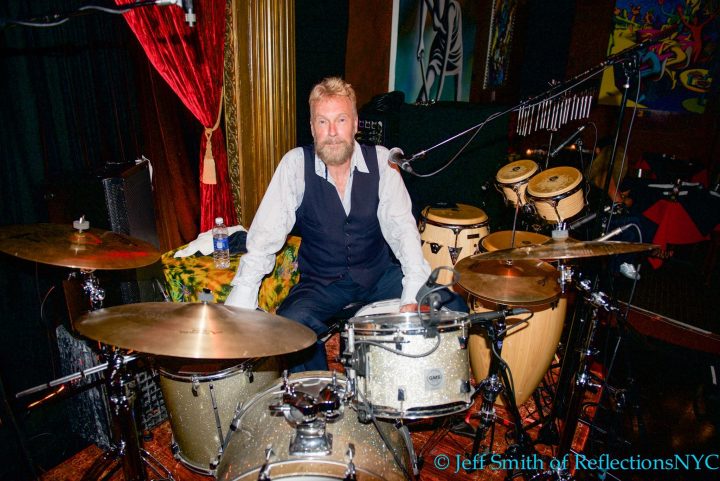 Hello "On the Beat" readers, Lynn Coulter here. I just got back from two weeks out with the fabulous Rita Coolidge doing dates in the New England area. Rita just released her memoir, Delta Lady. It's a great read if you are familiar with her time with Delaney and Bonnie and the Joe Cocker Mad Dogs and Englishmen tour. I love hearing her stories about hanging with some great drummers in those days like Jim Gordon and Jim Keltner—two of my many favorites!
I have been working with Rita on and off since Valentine's Day 2000 and it's a treat to hear her sing and tell her stories. Heck, I even sing a couple of duets with her, and that's very cool. On this last trip we played some really great venues including the Clayton Opera House in Clayton, New York; the Spruce Peak Arts Center in Stowe, Vermont; the Flying Monkey in Plymouth, New Hampshire, and Jonathan's of Ogunquit in Ogunquit, Maine. We next played a super-vibey old church called the Spire Center for the Performing Arts in Plymouth, Massachusetts (one of my favorite places ever).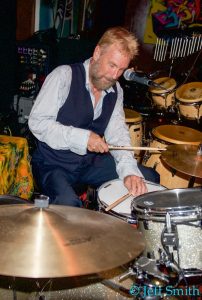 We then stayed in NYC for a couple of beautiful days and played the Cutting Room where I finally got to meet MD's Billy Amendola. I was proud to tell him I have subscribed to Modern Drummer since the very beginning and still have most of the past issues. I had to start cutting out favorite articles and putting them in folders to save room in my home, but I still have all my favorite interviews. MD is still a great read to this day! Advertisement
While in town, I got to go to Steve Maxwell's vintage drum store in Time Square as well as a place called the Music Inn up in the Village—it's very funky and filled with eclectic percussion and stringed instruments of every kind. Jeff, the owner, is a cool dude who has probably seen it all! After NYC we played at an old courthouse called the Courthouse Center for the Arts in West Kingston, Rhode Island. We then drove to Huntington, New York and played a huge outdoor concert at a park on the Harry Chapin Rainbow stage with a great crew and had a fun night. We ended up at a venue that we had played before, the Cape May Convention Hall, which is right on the ocean in beautiful Cape May, New Jersey.
On this tour, we are also promoting a brand new CD, With Love, Rita Coolidge, which we members of the band produced. We are really proud of it. We're now back home in LA for a couple of days, then off to Canada for some shows and then to the Michigan/Illinois area. I plan on visiting some more drum shops while in Chicago.
As for me, I have been playing drums a very long time. It's all I have ever done and I still feel like a kid when I sit down behind the kit. I'm lucky enough to be associated with some great companies like Pearl drums, Sabian cymbals, Vic Firth sticks, Reunion Blues cases, and Remo drumheads—it's a privilege to play their great products, thank you for all your support. And it's pretty neat to write this little piece for Modern Drummer. Advertisement
I hope all is well with you folks and if our paths ever cross, please let's talk drums! God bless! Now let's all go beat our tom toms!
For more on Rita and tour dates, visit www.ritacoolidge.net/.
Photos by Jeff Smith (reflectionsnyc.smugmug.com/).