On the Beat With Brendan Buckley of Tegan and Sara: Touring and Freelancing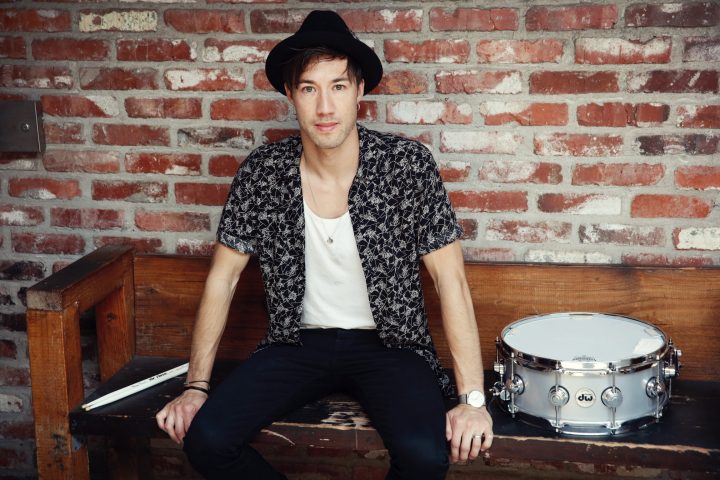 Hello, drum enthusiasts! My name is Brendan Buckley, and I am happy to write this "On the Beat" for Modern Drummer. At the moment I'm on an album-release tour with the artists Tegan and Sara, supporting their new record Love You To Death.
We're hopping all over the place from LA to NYC, Toronto, and London, performing on TV shows and promoting their first couple of radio singles. Next month, we head over to Asia and Australia for a bit. By fall 2016, we're planning on putting together a full-blown concert tour, which should cover the remainder of the globe and take us through the end of 2017.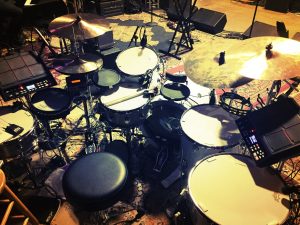 Some of you readers might recognize me as the long-time drummer for Shakira. But as a freelance drummer I tend to work with a bunch of different artists at the same time depending on each one's work schedules. For instance, when one artist is on vacation I join another musical project. Most artists base their calendars on what is called a record cycle—write, record, release, perform, and vacation. It's usually during the vacation and writing portions of the cycle that a freelance musician has time to work on other projects. Advertisement
Tegan and Sara's two most recent albums have been heavily electronic based as opposed to their older records, which were more indie rock. Therefore, I use a drum setup that combines elements of acoustic and electronic sounds: a five-piece DW acoustic set, a few Sabian cymbals, and a Roland SPD-SX with trigger pads. The musical director and I sampled all the drum sounds from their new record, and I am playing them live. We kept the setup basic for the time being, but this could all expand in the fall when we start playing larger venues.
Hope to see you somewhere along the way! Thanks for reading!
Photo courtesy Alex Kluft Photography. For more on Brendan, visit www.brendanbuckley.com, www.youtube.com/user/relombakurunda, twitter.com/brendandrums, and www.facebook.com/Brendan-Buckley.