On the Beat With Hawk Lopez of Crown of Thorns: Be Prepared to Have a Good Time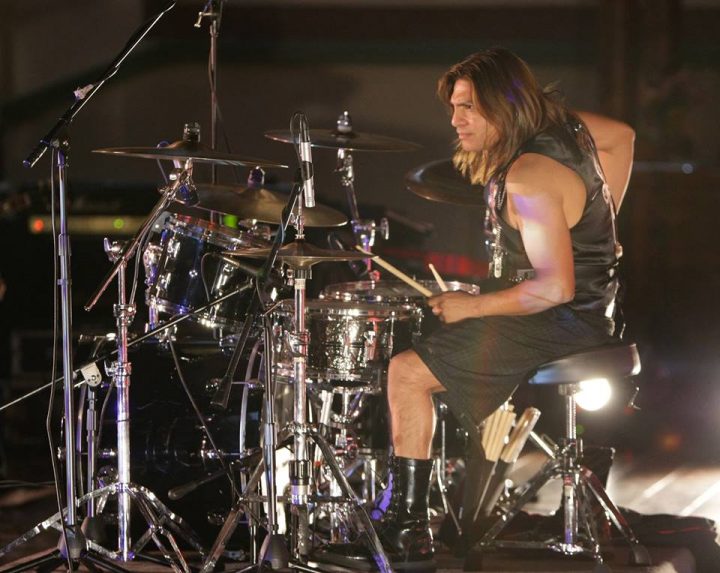 Hello Modern Drummer readers, Hawk Lopez here from John Corbett, Solomon Burke, Little Steven, and Crown of Thorns.
I am happy to announce that I will be joining longtime Crown of Thorns bandmate Jean Beauvoir at the Graspop Metal Meeting in Belgium, headlined by Black Sabbath, Slayer, and Iron Maiden. I will also join Beauvoir at the Azkena Rock Festival in Spain supporting the Who and Primal Scream.
Jean Beauvoir has sold forty million albums worldwide and is known for his time in Crown of Thorns, Voodoo X, and the Plasmatics, as well as songwriting and producing. It was a pleasant surprise getting the call from Jean. With such a short time to prepare, our long history of working together (Crown of Thorns, Little Steven Van Zandt) was a plus. Great, yet unique drumming by some great drummers (Tony Thompson, Eric Carr, etc.) on the songs made it a fun challenge to cop the style and be true to the song. As some of you drummers know, being prepared is very important. Big festivals have quick band turnovers and high pressure. Knowing the material and having your gear sorted makes this easier. You want you, the band, and the audience to have a great time.
This is just the start! More European dates and possible American dates are coming up. I will keep you all posted and I'm looking forward to meeting and hanging with you out on the road.
For more info and updates, visit www.facebook.com/hawk.lopez, www.jeanbeauvoir.com/, www.graspop.be/en/, and azkenarockfestival.com/en-us/home.