On the Beat With David Frangioni: Inspired by Carl Palmer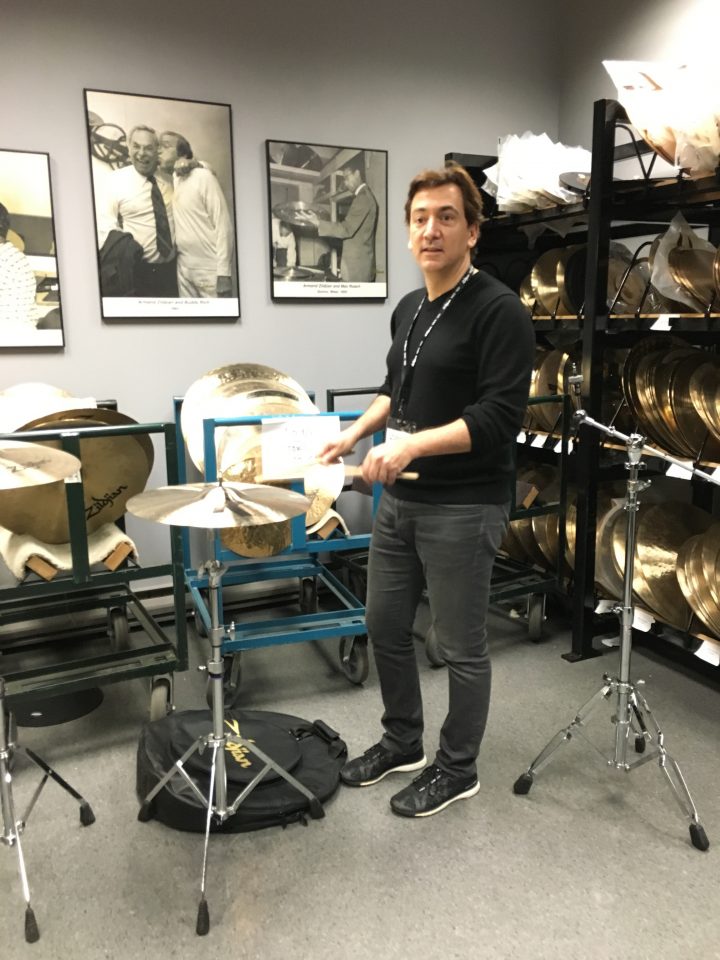 Hello Modern Drummer readers, fellow drummers, and music lovers. My name is David Frangioni and I've been playing the drums since I was two years old. Doing the math, that gives me about forty-five plus years of drum time.
As a young child, I was deeply inspired by Buddy Rich, Louie Bellson, and Joe Morello. The fact that I got to study with two of them and meet all three (as well as see all of them perform many times), was like jet fuel added to my pursuit of becoming a professional drummer.
As I got a little older, I discovered rock and Carl Palmer. He was with ELP at the time and played the most amazing work of art I had ever seen, a custom hand-engraved stainless steel drumkit. I thought that the sound and look of this kit was out of this world. So much so that I followed its lineage from Carl owning it to Ringo owning it, to the kit then being sold in December at auction by Julien's on behalf of Ringo. Talk about a story! However, I digress—that's for another time. Advertisement
Although the stainless kit blew me away, it was Carl's playing, showmanship, and innovation that inspired me and proved to be a huge influence on my professional life and playing. He turned out to be my primary drum idol.
Well, through a twist and turn of many events, fate, and some luck, I am producing a Carl Palmer Tribute to Keith Emerson concert on June 24 at the Olympia Theater in Miami, Florida. Carl has pulled out all the stops, as this show will feature dancers on "Pictures at an Exhibition" for the first time. Steve Hackett and Mark Stein will be guest stars. A choir featuring Liza Quin and the IDA artists will be featured on "Jerusalem" and I am doing a drum duet with Carl on a song (hard for me to believe this is actually happening, but it's true).
A portion of the concert's funds will go to charity and I'll be sure to keep the readers of Modern Drummer updated on how the show goes. If you're in Miami on June 24, please stop by, check out the show, and be sure to say hello. Advertisement
To save twenty percent on tickets, visit tickets.olympiatheater.org/. Use the MD promo code CPVIP.
photo: David Frangioni at the Zildjian factory picking out cymbals for the Carl Palmer show.