Multimedia, Product Close-Up, Videos
Video Demo! Canopus – Solid Brass and Harvey Mason Signature Snares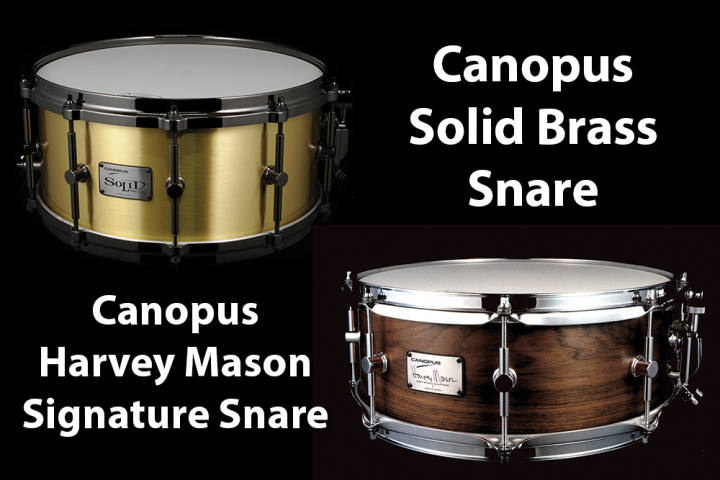 This excerpt is taken from the complete article that appears in the May 2016 issue, which is available here.
Product Close-Up
Canopus
Solid Brass and Harvey Mason Signature Snares
Need extreme power or utmost clarity and control? These have you covered…and then some.
Canopus has been hand-building high-end drums in Japan since 1977, with the primary focus being on replicating and updating the most coveted sounds of the twentieth and twenty-first centuries. The company also experiments with unconventional shell compositions to offer drummers an ever-expanding sound palette. For review this month are two of Canopus's latest snare drums: a beefy 6.5×14 Solid Brass modeled after the famous Tama Bell Brass and a 5.5×14 8-ply walnut/birch hybrid shell designed in collaboration with legendary fusion/studio drummer Harvey Mason. Both are built with the utmost care and precision to maximize their sonic potential, whether that's for power and presence (Solid Brass) or control and articulation (Harvey Mason signature). Let's give both a closer examination.
Michael Dawson

For the complete review, check out the May 2016 issue, which is available here.