On the Beat With Joey Sulkowski of Mainland: Getting Educated On and Off the Road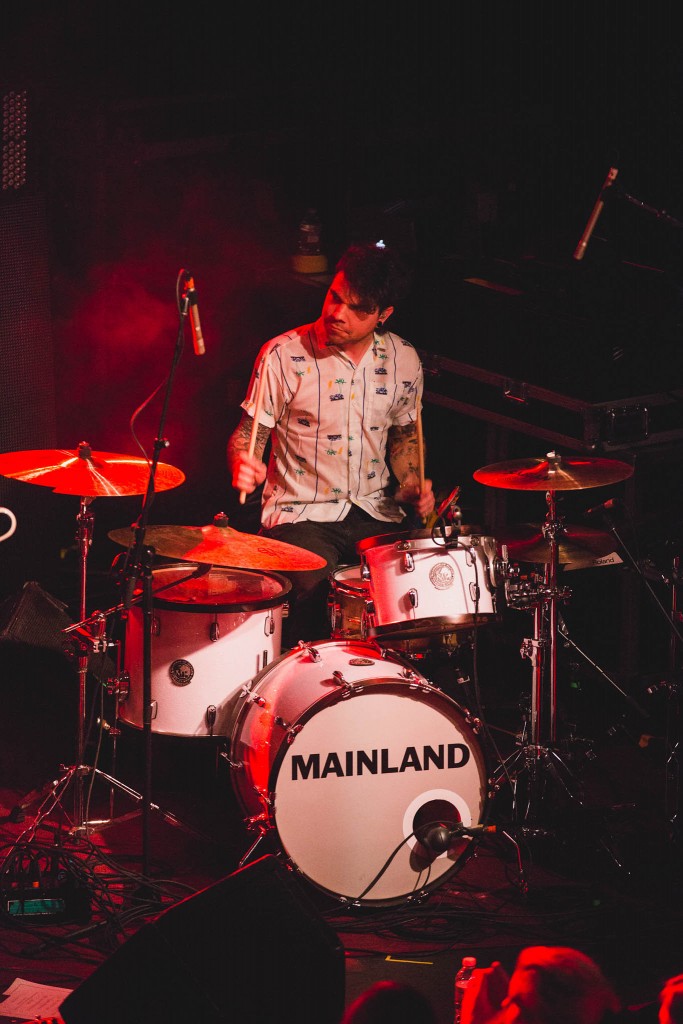 Hey-o, Modern Drummers! My name is Joey Sulkowski and I play drums for Mainland, a Brooklyn based rock band that just finished a tour with Canadian superheroes Marianas Trench. A large part of my life has been spent with various bands in vans, buses, and planes, traveling around the world playing all different forms or rock and pop. It's the only way to live.
It's exciting, exhausting, fulfilling, annoying, nomadic, painful, and often gassy. Before the travel life, I attended (and actually graduated from) Berklee College of Music. The music school education versus the real life experience has been extremely different, but I'm grateful to have the understanding of both.
At Berklee I worked on getting in the groove, improv, musicality, etc., but that doesn't always get you the gig. Having knowledge of the road is nearly as important as your ability to play. Certain things, like the many uses for wet wipes, how Pedialyte cures hangovers, or "don't eat that" are necessarily subjects to touch on. But seriously, although I'd love to sit and shed in a practice room for a year, you get so much more knowledge from a year on the road. Advertisement
In college, I always heard things like "make as many connections as you can" or "play with as many folks as possible" because "that's how you will get work in the future." Sure enough, it's proven true. Every gig I've gotten since college has been thanks to a connection I made in school, or in the industry. That is probably the best lesson I learned at Berklee. Remaining enjoyable to be around, experience on the road, and being able to play the parts have kept me working and I hope the same for all of you!
Gear check: Masters of Maple took me on to their roster last year and built me a beautiful bubinga/gum blend custom kit. They are a boutique drum company out of Los Angeles and the Masters family is small but strong. Check them out at www.mdrums.com Shout out to the homies Beau Kunther (Smallpools), Kenny Bernard (Ra Ra Riot), Channing Holmes (Capital Cities) and the man behind it all, Sahir Hanif. I'm also a Sabian cymbals guy, but as we all know the pricing of cymbals, I don't get picky with these types of things. I also use Vater Fusion (gospel series) sticks.
As for Mainland's plans, we're into non-stop touring through 2016, and the debut album Night Trials will be out spring/summer on 300 Records. Listen for our new single "Outcast" on radio stations everywhere as well as Spotify, iTunes, and all those cool places. Thanks for reading, buds! Advertisement
For more, visit http://www.mainlandnyc.com.
Watch Mainland's "Not As Cool As Me" video here or below: https://youtu.be/BiopFNGIC9A, and watch the single "Outcast" here or below: https://youtu.be/srblwuCeQeM.

"Not As Cool As Me"
"Outcast"

Photos by Anna Lee (@annaleemedia)