On the Beat With Anna Mylee: Crossing the World With Drumming Passion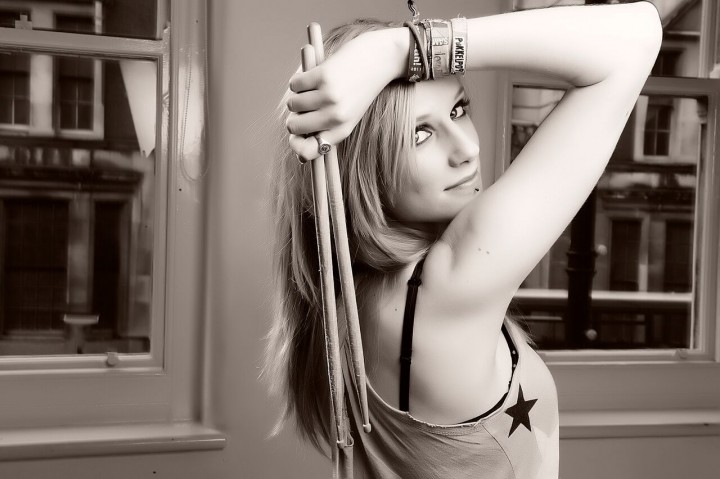 Hi! My name is Anna Mylee and I was born in Belgium in 1991. I have been playing drums most of my life thanks to my musician father and have been exposed to great rock music since I was little.
At the age of fourteen I toured Belgium as the drummer for my two rock bands, Garter Belt and Hologram Square. Both bands gained national attention from fans and critics. I also picked up some jazz gigs and began doing recording sessions with some recognized Belgian players.
At age seventeen, I met Jonas Jalhay (guitarist for Rita Ora and I Blame Coco) who inspired me to move to London to expand my professional opportunities abroad. After intensive training in drums, music theory, and piano, I got situated in London and immediately started studying at Tech Music School (now BIMM London). While in London, I started playing with many projects, including Shambala and our first EP, Elements, back in 2012.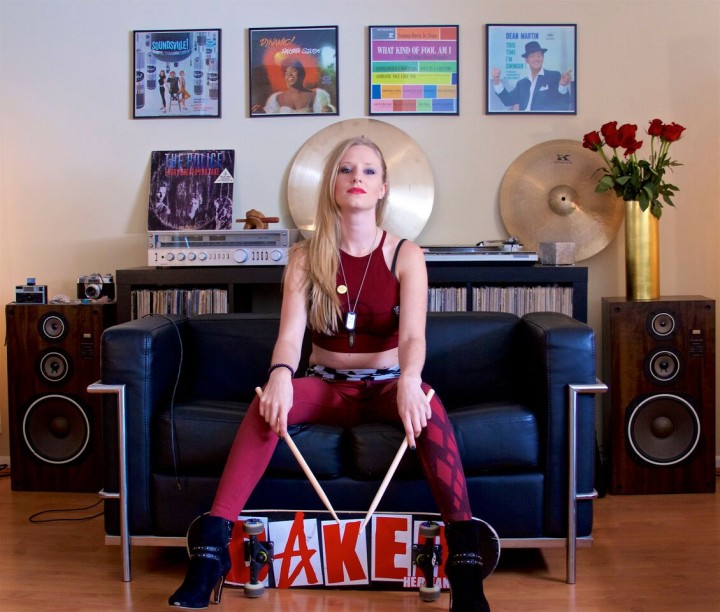 After graduating from Tech Music School I continued to expand my skill set by studying with master drummers like Aaron Spears (Usher) and Ash Soan (Adele). I also got my first live television gig playing on the X Factor, supporting finalist singer James Arthur on the final show. Soon after that, I joined the famous British female rock band the Sex Pissed Dolls, which traveled and performed all over the country on big stages in front of ever-growing audiences. Advertisement
While on the road with the Sex Pissed Dolls I met some A&R people from Los Angeles who recommended that I take my career to the next level by going to L.A. to network, get some auditions, and study with some of the top musicians and teachers. In August 2015, I boldly made the temporary move to Los Angeles and committed to practicing in a tiny rehearsal space in Hollywood for over six hours a day. I took many lessons with Kenny Aronoff (session drummer/John Mellencamp) and master drum instructor Bruce Becker.
In just a few months, after posting a couple of promo videos on YouTube, I got hired by West Triad Studios in Venice, CA by producers Mark Schulman (P!nk, Billy Idol, Foreigner), Julian Coryell (Alanis Morissette, Leonard Cohen) and Erich Gobel (Black Sabbath) to perform ten songs on the album for upcoming French artist Alex Caulier (In Vivo, Sony). I also formed my own all-female hard rock band, and we plan to release our first album in winter 2016. Watch for that!
Here is my story on how coming from a tiny village in Belgium I managed to cross the world driven by my passion, drumming: www.annamylee.com
Check out two clips of Anna here: "Ignorance" (Paramore) drum cover below:


John Bonham tribute here: