Art Verdi Receives Lifetime Achievement Award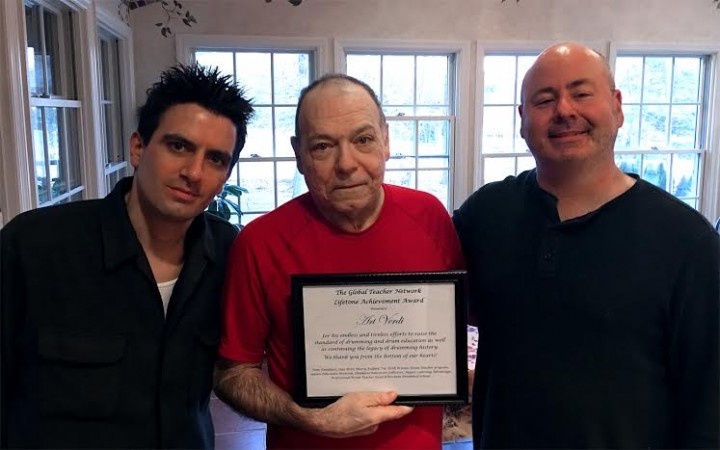 On March 7, 2016, Art Verdi was honored with a Lifetime Achievement Award in drumming by the Global Teacher Network.
Since the 1960s, Art has performed with many celebrated musicians including Jack Wilkins, Shirley Scott, Sal Salvador, Phil Woods, Stanley Turrentine, and Lou Pallo. In 2001, Art was hailed "World's Fastest Drummer" after becoming the first man to officially break 1,100 strokes in sixty seconds.
For more information on Art Verdi visit his website at www.artverdi.com.