<em>Modern Drummer</em> Education Team Weighs In On: Music Industry Careers
What advice would you (or do you) give to students who are thinking about a career in the music industry?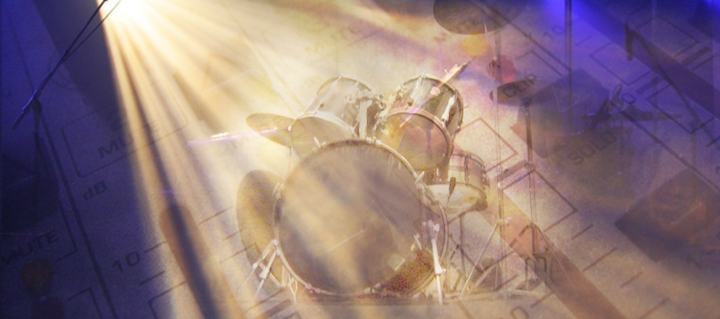 My teacher, Rod Morgenstein, told me early on that in order to really have a career, you must be able to write music. He was right. I never developed the skills on a melodic instrument to allow me to do that, but nowadays there is no reason not to write. After all, if you're the writer, you can pretty much assure yourself a drumming gig for life! (And you get the royalty checks.)
To answer the question I would like to focus on aspects that might not come to your mind right away. Do you have skills in communication and social competence, for instance? Can you listen to others and then react and answer accordingly? Cultivating good manners, proper spelling and orthography, and knowing how to express your ideas and thoughts are all important when it comes to opening doors.
Are you willing to teach? If not, better stay away from it; it might be frustrating if you lack the necessary patience, human skills, and strategies to make your students better players. If teaching is an option, your chances to survive will be much better, but realize that it will mostly be the hobby players who help create your monthly income. Make use of all the information that is around for music educators. Many companies offer networking, seminars, and all kinds of educational assistance. Advertisement
When you have finally made up your mind to give it a try and start being a professional musician, do not hesitate to think about the directions you are heading towards every once in a while. It is up to you to navigate your little one-man company through the shoals that this business has in store—and believe me, there are many. Those who are positive and ready to act (and not just react) will stay in this business for the long run.
Most of my students who approach me with this question are between the ages of sixteen and eighteen. The first thing I tell them is to practice as much as they can and study with many different teachers. Have an open mind, learn as many different styles of drumming as possible, listen to all styles of music, and perform in many bands.
Attitude is so important. I tell my students to be positive and treat people the way they would like to be treated. Always be humble, patient, and network with fellow musicians, especially drummers. I let them know that my closest friends are drummers and we help and support each other in getting gigs or subs for gigs. Once you develop an ego and become jaded, no one will want to work with you. Advertisement
Develop responsibility and build your business chops. I tell my teen students to get a part-time job or volunteer somewhere. This will teach them the importance of responsibility, being reliable, and reporting to others, as well as help them feel comfortable taking constructive criticism. Plus, working a job will show them the value of the dollar.
Staying clean and living a healthy drug-free life style is also important. Make wise diet and exercise choices and you will function as a drummer for decades. Focus on these four areas (artistic growth/attitude/business chops/clean living) and you will have a very successful career.
The best advice I can give regarding a career in music is the same advice Peter Erskine gave to me over two decades ago. "A career in music is not a sprint, it's a long distance race." Many of the students I see on a weekly basis are college-aged, and in a few short years will be making the transition to professional life. Many of these students want the world on a string (so to speak) immediately. I try my best to explain that it takes years of hard work (and hard gigs that often pay little or no money) in order to get the experience to play better gigs with better musicians. It's a process of progress. Advertisement
I tell my students to learn as much about drumming as they can, both technically and conceptually. Study the players that are happening now, and those that were happening and creating statements fifty-plus years ago, then go back even further. Studying the lineage that came before will help you understand where the music you're playing began, where it is, and perhaps where it's going.
It's also a good time to begin thinking about learning another discipline like piano, bass, or composition/arranging skills. The more you know about the music you're making, and the instruments you're playing with, the stronger and more convincing your rhythmic statements will be. I'm grateful to have studied with some amazing drummers who gave me sage advice at the right time in my life and this advice motivated me to practice even harder.
My son Tony took the last lesson that Joe Morello taught in the summer of 2010. He gave him some simple, yet spot on advice regarding a career in music: "To play music for a lifetime, you really got to love it. You're not going to become rich or famous necessarily, but you really have to love it and go after it." Advertisement
There are so many developments that have affected our industry's performers, content creators, authors, entrepreneurs, and general creative types. These include, but are not limited to, the proliferation of economical home recording equipment, general advancement in music software and the ability to record on a computer, capability to distribute music in a digital format via online sharing sites, the rise in consumer video quality and photography equipment, and the ability to create a custom branded website. As such, today's artist is able to craft his or her own artistic identity (and resulting career) alone or alongside a set of trusted collaborators via the technological advancements listed above.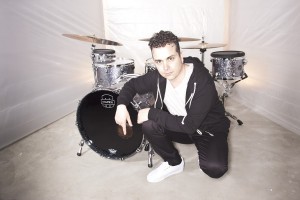 The most in-demand musicians have always focused on specialized disciplines such as touch, tone, time, feel, and stylistic diversity. However, each skill alone is no longer enough to ensure success in the current industry climate. Many of today's biggest rock, pop, R&B, and hip hop acts and influential industry entrepreneurs expect their staff to have mastery within multiple areas and handle a wide variety of daily business and promotional tasks including recording, photography, video, marketing, management, and public relations. Technology and its software/devices are here to stay and individuals are seeking to master Pro Tools/Logic, Photoshop, FCPX/Premiere, social media, and marketing platforms. These items, alongside the traditional office suite tools, are our twenty-first century recipe for success.
With these items in mind, I usually ask my students the following questions and take them through the following conversational steps: Are you willing to sacrifice days, nights, and weekends to practice, rehearse, and network? If so, are you also a self-starter and completely motivated to accomplish your goals outside the watchful eye of a traditional instructor and/or employer environment? Furthermore, are you willing to expand your drum skill set and learn to record and film yourself, as well as participate in promotional matters, including photos, web design, and social media posts? Advertisement
If he or she answers yes to most (or all) of the aforementioned questions, we delve further into the realities of the industry, which are comprised of the steps needed to perform, network, self-promote, and the like. In addition, there are financial considerations above and beyond what each student must charge per session or gig, such as incorporating or filing taxes as a self-employed individual.
Although it may seem daunting to consider each of the previous items in detail, I do my best to encourage each student. If they really want a career in music, I say, "Go for it." People are successful each day in the industry, why not you? Additionally, one cannot put a price on true happiness, especially when that happiness includes the joy of music making alongside one's peers, heroes, and other industry professionals. The industry is changing, but there is plenty of work for those willing to put in the time, effort, and hard work.
Music has been a calling for me and has happily resulted in a life-long career. If a life in music is also another individual's true calling, I will do my very best to encourage, aid, and facilitate any items they may need to achieve their goals and objectives. Should anyone want to reach me directly, please email me at donny@donnygruendler.com. Advertisement
A good place to start is to treat it like you would any other job and dedicate at least forty hours a week to your craft. That doesn't mean you have to practice eight hours a day, five days a week, although that would be fantastic. I mean be organized and write yourself a list of goals both long and short term and spend your time knocking things off that list, hustling for new gigs and students, self-promoting, practicing, and teaching. It all counts!
It would be wise to look into the realities of being self-employed; even consider taking a small business course. After all, the music business is just that, a business. There will be times where parts of it will feel like a job. But at the end of the day, you can be proud you are making a living doing what you love. Very few people get to say that genuinely.
My ability to sight read and quickly write detailed charts is the one thing that has helped me more than anything else. Not only can this skill help you prepare for gigs with nearly impossible deadlines, but charts also prevent you from forgetting parts. It can be a lifesaver if you're working with multiple artists and constantly needing to learn new material. Advertisement
I vividly recall the moment I decided to do music fulltime. A little over a decade ago, I arrived home from an exhausting twenty hour round trip to see my favorite band, Meshuggah and had to work a late shift at Princess Auto. Still mind-blown and inspired from the previous night, I zoned out a little thinking about life and what I wanted to do with myself. I knew from very early on that I wanted to play drums for a living, just like my teachers and the guys that inspired me. Suddenly, I had an epiphany: What the heck am I doing? I can teach for more than double what I make right now, which means I could work less than half as much as I do and earn the same. I formulated a quick plan in my head to get more students, put my stuff down, and quit. I've never had a "job" since. I'm not saying drop what you're doing and quit your job, but I will say that was the most rewarding decision I've made in my entire life.
Ask yourself if you are in it for the right reasons. If not, no amount of success will make you happy! It is not about making a living in music, it should be about making music your life.
There are many more options open within the industry than just being a rock star. Sure, we can all dream of having huge gigs (many of which really don't pay well, by the way), but let's not forget product development, sales, artist relations, teaching, authoring instructional books, etc. I've played some really fulfilling gigs and can tell you that I get a similar thrill the first time I hold a product that I created in my hands, and quite often I leave lessons with an endorphin high after feeding off a student's excitement. You can work in any of the aforementioned categories while simultaneously working toward the rock star dream anyway. Advertisement
Avoid worthless degrees. Believe me, I have one in drumset performance. Yeah, how many gigs has that gotten me? If you have lots of money to spend and want to go that route, then have at it and love every minute of it. I just hate seeing so many people graduate from college with a crushing six-figure debt and finding no good options to help pay off that monstrosity. You can get lots of lessons from lots of amazing player/teachers for fewer dollars invested if maxing out your playing is the goal. A music education degree, however, is a fantastic option—that way you can hone your craft in college and also come out with a degree that's useful.
Ultimately, I believe that if you strive to serve others and the music, work very hard at it and accept some closed doors while looking for the open ones, you'll do all right. Good luck!
As a drum educator who teaches a lot of young people, I often find myself in the position of career counselor. I remind them that they will be happiest in a career that they are passionate about and if that is music, then they must start preparing now for their future success. I encourage all of my students to go to college and study music. This serves two main purposes: studying music theory will give them a solid foundation in music and the additional four years of practice will make them a better professional once they enter the business. As far as what to major in, it really depends on what their career goals are. Typically, I recommend students get a degree in music education because I think that teaching can be a great part of what I like to call their "portfolio of work."
As a visible pro, people assume that all I do is play with Rascal Flatts. While it is certainly the largest piece in my portfolio, it is by no means the only one. I have my teaching studio (drum dojo), my publishing endeavors, recording sessions, my drum clinics, producing, as well as freelance live work. The idea is if one piece of your work portfolio slows down, you can pick it up in another area. In other words, don't put all your eggs in one basket. Advertisement
Make sure you feel like your studies will prepare you for your dream career. Practice hard while you have the time before life catches up with you. Be patient, it's not going to happen overnight. When you get an opportunity, over prepare. Don't be cocky. Learn from those who came before you and be brave enough to blaze your own trail once you get the chance. Be nice to everyone and treat people how you would want to be treated.
If you can make a living in music where you are happy and can provide for your family then you have made it. Congrats and welcome to the club!
I think that success, in any area of life, starts with having a clear vision of what exactly you are looking to do. That certainly doesn't mean that the vision can't be altered when other opportunities come along. For example, which is more appealing to you? Being in a band or being an independent musician that plays with multiple artists? There are pros and cons to both, perhaps to be explained more in depth another time.
Another question to answer is whether your future includes more education. These days, the idea of continuing education and going thousands of dollars in debt might not be for you. If you are a person who is looking to do a lot of playing in a live setting (bars, clubs, etc.), then just getting out and doing it might be best thing. There is certainly value in education. Just do the research ahead of time and find out if it complements your path. Advertisement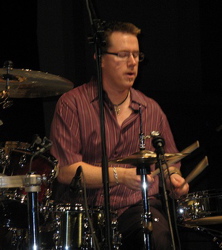 Once you have your vision, the next thing to consider is how you will support yourself. Odds are that in the beginning of your journey there won't be enough money to support even a simple way of life. If you have family support, that is great. If not, you will need to find a way to supplement your income. One way to do this is to take on wedding gigs, casino gigs, and the like. I have encountered younger musicians who turn up their noses at playing covers, or to learning tunes the way the original drummer played them. My response to that is "Would you rather be playing music or earning minimum wage at McDonalds"?
It is fine to have a favorite style of music and one that you play the best. However, all musicians can dramatically increase their chance of getting work by having a basic understanding of different genres. These would include rock, jazz, blues, funk, and a few world rhythms like the bossa nova and samba. I don't subscribe to the idea of "Jack of all trades, master of none." I believe you can master a style and still be proficient at others.
To be successful in the music business, being a good player is a given, but how do you present yourself? Would you take yourself seriously? A lot of people focus on networking, and I would like to offer that networking is most effective when done with tact. I believe that people are most likely to be receptive if you are confident, yet "chill" in your approach. A mistake that younger musicians often make is approaching someone and within two minutes try to explain how great he or she is and hand over a demo. Present yourself as a good human being first and what you have to offer, second. Advertisement
Finding a career in the music business is not for the weak. Just remember, it is a journey. The definition of success is whatever it means to you, not what is perceived by others. Success to some is making a living by playing a few nights a week in a cover band. Success to others might mean nothing short of Madison Square Garden. Finally, I offer this quote from coach Lou Holtz: "Ability is what you are capable of doing. Motivation determines what you do. Attitude determines how well you do it."
One of my students recently told me, "I don't want to work in the music industry; I want to play drums." I told him that today, all of us, current or hopeful professional drummers, teachers, arrangers, programmers, songwriters, product reps, magazine publishers, record producers, and managers, are all now or will be part of the "music industry."
If you're thinking about a music industry career, you should definitely take the time and understand how some things work, because the more successful you want to become, the more you will need to know. For example, a jazz drummer must know if he owns the copyright to his improvisations; the show drummer should understand every word of the labor agreement that she signs with theater management; the drum programmer should know if it is illegal to sample Steve Gadd's recorded snare drum sound; the young emerging band that writes and plays their own music should understand what rights they are giving away as they contemplate signing a contract with a music publisher or a record company, and their drummer needs to know if he has any rights to the songs that the guitarist and lead singer write during band rehearsals. Advertisement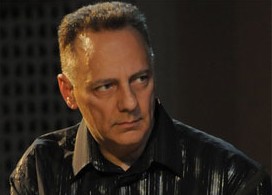 In addition to these procedural and legal issues, there is a whole range of professional, ethical, moral, and practical issues that successful drummers must deal with every day. It's not just about protecting your rights and respecting the rights of others, but how to work with others and combine all of these elements in a way that will ensure a more profitable and fulfilling career with endless exciting opportunities.
As musicians and artists, we possess creative thinking, although sometimes it may need to be encouraged and nurtured. This means to not just look at things the way they are and accept them, but to challenge assumptions, reinvent tradition, and take rational, yet imaginative, career risks. This also includes lots of reasoning and analysis, and less judging.
Commit to being a lifelong learner. If a career as a professional player is what you want, I recommend reading about and listening to every drummer and every kind of drumming style, and expanding your skills to include playing with tracks, loops, and digital drums. Drumming professionals are going to need a large skill set along with the ability to adapt and grow as drumming and the industry evolve. Advertisement
Education, information, and resources are the building blocks of knowledge. Most colleges now have courses in music business, and many are offered during the evenings or weekends. In addition, there are dozens of workshops and seminars presented by local and national organizations. Of course, there's always your nearest actual or online bookstore and Google. (Like everything else on the Internet, not all of what you will find is accurate, so make sure you visit reputable sites.)
So, whether you are interested in touring with someone like Taylor Swift, Pharrell Williams, or Mike Stern, playing in a pit orchestra, getting an endorsement deal from Vic Firth, producing records, booking your own acid-jazz quartet, writing tunes with your ska band, programming drums for film scores, engineering your group's demo sessions, becoming an internationally renowned recording artist and clinician, writing drum instructional books, teaching general music in elementary school, or playing drums at the local club, your success is interwoven into a large, elaborate, and interdependent tapestry of people who you need to work with. Understanding what each of these individuals does, and working together towards your mutual goals will help to ensure that you will spend your life involved in what you love—drums and music. Good luck and have fun!
My advice to any student who wants to be a professional drummer in the current climate of the industry is two-fold: make sure there is nothing else that will make you happy, and don't amass a mountain of student debt. Advertisement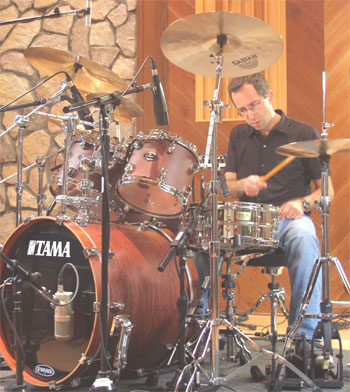 The first piece of advice is about passion and dedication. It takes a massive amount of each to persevere in a business where there is less work, lower pay, more competition, and less opportunity for royalties and residuals than ever before. This may sound negative, but it is the reality. I work on Broadway, and it has become extremely competitive, not only because of the challenges and rewards of doing the shows, but because it is some of the last fair paying, union-supported work in New York. Even seasoned players (recording and touring) are slower than ever in terms of work, and this is the climate new players are entering. I tell my students that being a pro drummer can't be one of a few "cool jobs" they might like to do. It has to be their absolute passion. It's just too tough to make a living doing this if you are not one thousand percent committed to it.
The second piece of advice is a practical one. Some music schools charge upwards of $40,000 a year when all is said and done. Entering the current music business with a performance degree and six figures of student debt is financial suicide, in my opinion. I advise my students to seriously look at their endgame debt load and what they realistically can expect to make in the music business. Aspiring pros who don't have scholarships or parents who have the money to pay for all the tuition should look at community colleges, private lessons, and certificate courses at places like The Collective and Musicians Institute. They might also consider a more affordable college education at a state school with a business major or something that will assist in running their music career, and get real-world experience on gigs while taking private lessons.
At the end of the day, all that matters when it comes to getting work as a pro drummer is what you sound like and act like on the gig. There are many roads to success so choose one that doesn't involve going $100,000 in debt. I wouldn't even want half that much hanging over me in today's business. Advertisement
The first thing that works best for me and my students is to ask them questions to find out how invested they are in developing such a career, how pro-active and passionate they are, what are their goals, what is their plan, and also what is their breaking point. Success is easy to fantasize about but far more challenging to achieve. There is no one path forward, and no guarantees, but there are many successful options available to those with passion and dedication.
"What does success look like to you"? is an important question to consider. There are many answers and the trick is to have plans imagined for any scenario. One thing I did, and recommend to my students, is to make a list of strengths and weaknesses. I first did this when I moved to Los Angeles to pursue a performance career after talking to several of that city's top players and discovering that many of them, successful in their craft, felt pigeon-holed by the "thing" they were known for. Now, that's a good problem to have, but several players mentioned it. They were grateful for the work but lamented the fact that they had much more to offer than what they sometimes became "hot" for.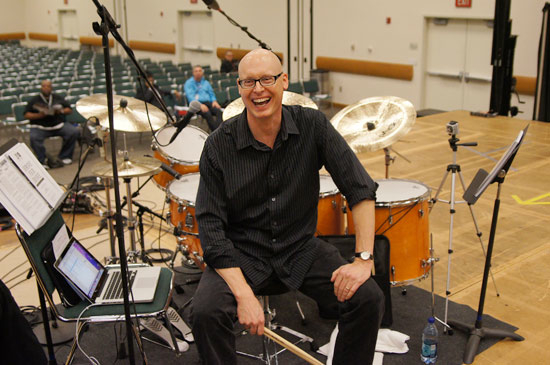 If you dream of being a professional drummer, keep in mind it pays to be diverse. Digging deep into listening to and studying a broad range of musical styles in enriching, inspiring, and useful. Keep an open mind and open ear. That said, it's cool to stay true to your personal vision and direction and it's okay to have your own rules about what you will and will not do, but be smart about it. Think outside the box. Advertisement
In a time when the industry is challenged financially it pays to be diverse in your skill set. If you are set on playing only one style of music, diversify outside that core idea. As a drummer, learn to read music, train your ear, compose music, program sounds, beats, and loops, and learn production, Pro-Tools, Logic, and Finale. These skills embrace the big picture of your art and industry.
For some, going to school, and maybe college, is the answer; for others the school of hard knocks is the road to take. Either way, consider finding and working with a teacher you like and admire. He or she can help you stay focused and give you perspective to better train you to go the distance. On the flip side, learning to teach others yourself can be rewarding both soulfully and financially, as long as you can be truly dedicated to the advancement of your students and not just doing it to make a buck.
Think about where you want to be geographically to achieve your goals. It is best to go where the game is being played to play the game of your dreams. Research, network, study, and save your money for travel and relocation. Advertisement
Stay positive and cover your own back so you can enjoy yourself. Get a job you can save some money with while you work for your dream. The experience makes you a better-rounded person and a good hang, which is another key element to working. You need talent and skill but if you're cool and more fun than the drummer next to you at an audition, who do you think gets the call?
As a performer, keep in mind there is a triangle of combinations that most gigs fall into categorically. The three points of the triangle are the music, the people, and the money. A gig where only one of these elements is a positive simply cannot last long because the drag of the negative factors will become unhealthy for you. If you have a gig where all three factors are a positive, you've reached musical nirvana!
The fact is whether you aim for success in the music industry and achieve it or change course to do something else, the experience makes you stronger and more aware of yourself. There is no failure in that realization. The truth is we all must work to make a living and to provide for our families and ourselves. If you have the opportunity to do something you love for a living, you still might not feel like going to work every single day but you'll be happier overall in a job you feel empowered and nurtured by. Advertisement
Jayson Brinkworth
I have many students asking, "What does it take to have a career in music"? My first response is always, "What kind of career"? Many students believe the old adage: you get into a band, get signed to a major label, and make a ton of money.
I always have two main points when this subject comes up. First I explain that a key component to any business is diversity, and then I explain that another is knowing about business. They always seem confused until I go on and explain.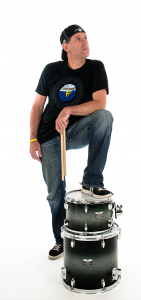 First and foremost, if we want a career in music and we play an instrument, we need to bust our butts and learn as much as we can about our chosen instrument, no questions asked. We also must commit to being an eternal student and enjoy the journey. But we must also realize that playing alone might not lend itself to a forty-plus year career. Advertisement
When asked about going to a university or college for music, I am more than encouraging, but explain that along with the music degree, students need to take business classes, as this will have a long term benefit in their understanding of the music business. Learn about tax laws, accounting, marketing, and finance. It is not as exciting as burning licks around the kit, but it can keep you in the industry for a lot longer.
On the diversity side, it is always exciting to show young musicians that this industry extends way beyond any scope they have. I love taking them to local recording studios, photography studios, music industry organizations, music stores, and more, so they see that working musicians can also be great producers, engineers, photographers, educators, promoters, visual artists, and so much more.
I once had a student ask about working for a major drum company and how one would get such a dream job. I explained that many drum company representatives had schooling in business and marketing, but started out and continue as working musicians. It blew his mind to know that one day, this might be a legit career option! Advertisement
I have had many great students become amazing teachers at our music school and continue on with amazing careers in music through education, advertising, sales, production, performance, social media, and more.
I guess my point is this—a career in anything spans many years of your life, and through ups and downs you are able to sustain. Being diverse/open minded and exploring all options of what the industry offers is key to longevity. Also, business skills will be a huge benefit if you decide to start a music school, music store, publishing company, recording studio, etc.
Knowledge is power and the more you know, the more valuable you are to any music career choice you make in this extremely varied industry.
CLICK HERE FOR PREVIOUS EDUCATION TEAM QUESTIONS .
Illustration EJ DeCoske
Updated 2/25/2016: Jayson Brinkworth