News: Joyful Noise Drum Company Announces Luminary Series Snare Drum Giveaway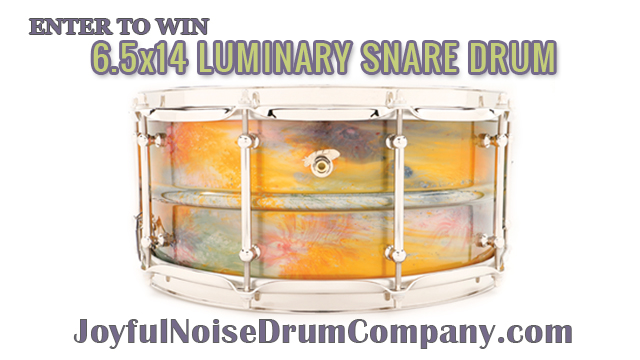 For its 10th anniversary celebration, the Joyful Noise Drum Company is launching a contest to give away a 6.5×14 Luminary series snare drum.
The Luminary series snare drum features a seamless aluminum shell embodying the design attributes of the renowned JNDC Modern Classic shell. The drum is outfitted with 2.5 mm solid brass bright nickel-plated triple flanged hoops, ten solid brass bright nickel-plated Corder tube lugs, bell-flanged bearing edges, vintage-inspired crimped snare beds, 24k gold-plated brass JNDC feather motif drum badge, and the bright nickel-plated proprietary cast bronze JNDC One Touch Classic snare drum strainer system.
The contest ends March 31, 2016 and is open to all consumers worldwide, no purchase necessary. For contest details and to enter, visit www.joyfulnoisedrumcompany.com.
For more information, please contact Joyful Noise Drum Company at info@joyfulnoisedrumcompany.com.