News: New Jersey's "Holiday Percussion??? to Perform in December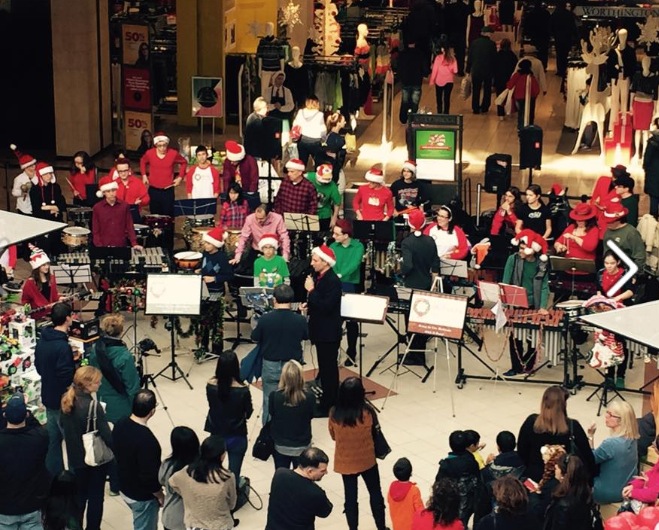 Holiday Percussion, under the direction of Chris Colaneri, is the largest inter-generational percussion ensemble in New Jersey. Percussionists perform Christmas, Hanukkah, and Kwanzaa music on marimba, bells, xylophone, vibraphone, drums, and more. Last year, close to fifty participants came from over fifteen different towns throughout New Jersey, as far south as Glassboro and as far north as Basking Ridge. Participants ranged in age from ten to sixty years old. Several college students, local professionals, Grammy nominees, notable orchestra members, and Broadway percussionists participated, as well.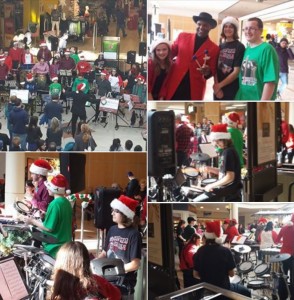 Holiday Percussion's mission is not only to bring in the holiday season in with a bang, but also to bring percussion to the forefront and educate the public. It has become a great networking outlet for the percussion community.
With musical arrangements ranging from rock to jazz and Latin, as well as hits from the Trans-Siberian Orchestra, this group is sure to get you in the holiday spirit.
Catch Holiday Percussion on December 5 at the East Brunswick Square Mall from 2-3 pm in front of JC Penny and on December 13 at the Woodbridge Center Mall from 2-4 pm.
Visit Holiday Percussion at www.holidaypercussion.com and on Facebook for more information. To start a Holiday Percussion chapter in your area or hire the group, contact ccvibes@hotmail.com.