On the Beat With Sean Heenan of Attila: Crazy Hot Days on the Warped Tour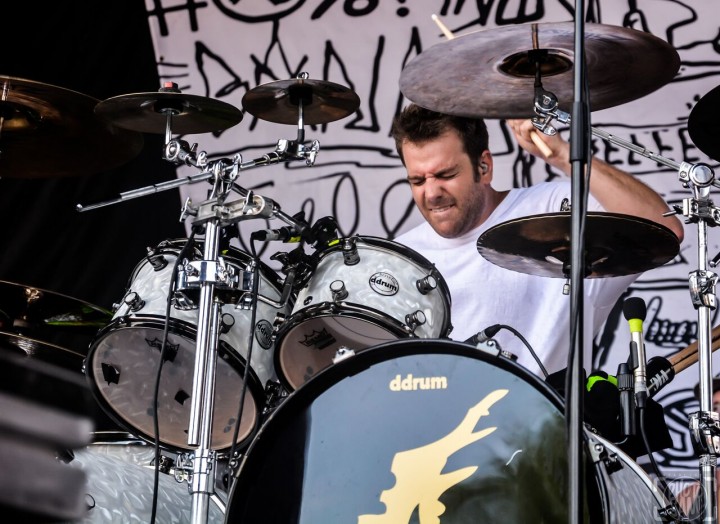 What's up, Modern Drummer readers? My name is Sean Heenan and I play drums for the band Attila. I'm super stoked to be given the chance to write this "On the Beat" for Modern Drummer, so I'd like to start by giving the magazine and Amy, our publicist, a huge thanks for making this happen!
As 2015 comes to an end, we finished up our third year on Vans Warped Tour and it only feels appropriate to write about my life spent in parking lots and fairgrounds as part of the tour. I can pretty much sum up what a day in the life of Warped Tour is like: It's a love-hate relationship! The day starts by trying to find your stage and figuring out your set time for the day, which could be anywhere from 11:15 am to 8 pm, since set times change daily. You can be the headliner and go on first. If you party a bit too hard the night before, that 11 am set feels mighty early.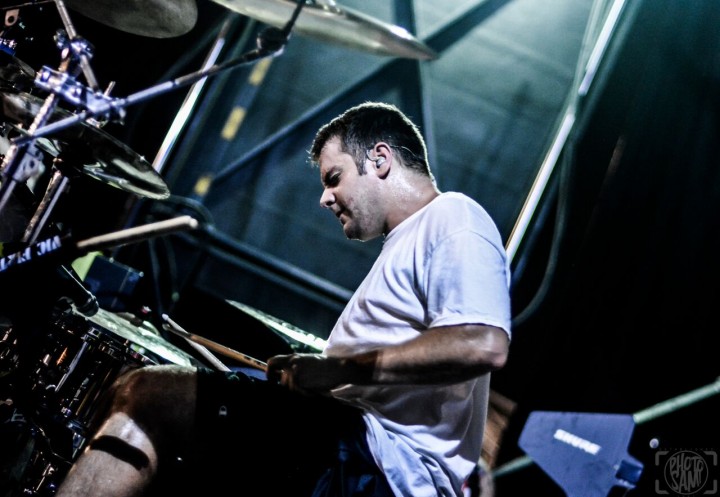 You also have the weather to contend with and this year happened to be quite a rainy one. From the 110-degree days to the torrential downpours we experienced, we could always count on one thing and that was the crowd staying hyped throughout the day. You might be wondering how I, as a drummer, managed not to overheat on those crazy hot days. Well, I admit that some days the stage winds up feeling like a heater and the only way to survive is by having a top of the line fan right by my side. A common fan that I have used is the Lasko high velocity blower. It's like $80, but trust me, it makes a world of a difference. I don't even know how I could perform without it. Advertisement
But what really makes the heat most bearable on a festival tour is you, our fans. We knew we could always count on our crowd to get rowdy for our life-sized game of beer pong. In Maryland, we even had a huge mud fight for the last song of our set!
The friends and fun that you make on Warped is something that you'll never experience anywhere else. Warped Tour really is summer camp for bands. After being on it now for our third consecutive year, I'm sure going to miss it until next summer rolls around!
For more on Attila, visit www.facebook.com/AttilaGA.
Photos by Samantha Madnick