On the Beat With Van Romaine of Enrique Iglesias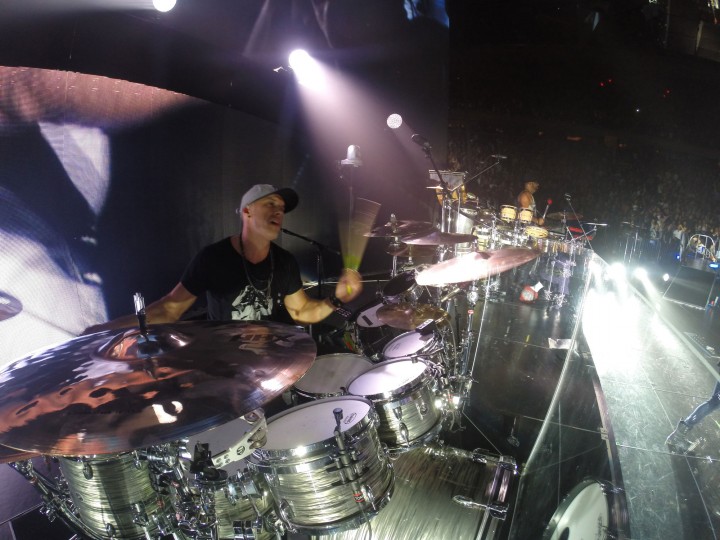 Hey, MD! Here's a video of my touring kit on the Enrique Iglesias Sex and Love tour which is on it's third year and features my Gretsch Brooklyn curved bar hybrid acoustic/electronic setup with Sabian cymbals, Evans heads, Roland electronics, LP percussion, Vater drumsticks, and featuring Porter and Davies, Beyer Dynamic, Eccentric Systems, and a few more goodies.
I made this video during sound check for a few reasons. One, I get loads of questions about this kit online. Two, it does have some different approaches to it—from the drums to the electronics and percussion and how we use them in today's pop music world, and lastly to thank all of the amazing companies I have the pleasure of working with.
The video has very little playing; I mainly wanted to talk about the gear/setup. I hope you enjoy.

For more on Van, visit http://www.vanromaine.com.